Congratulations, Mayor-elect Wu. Now could you please rethink free transit?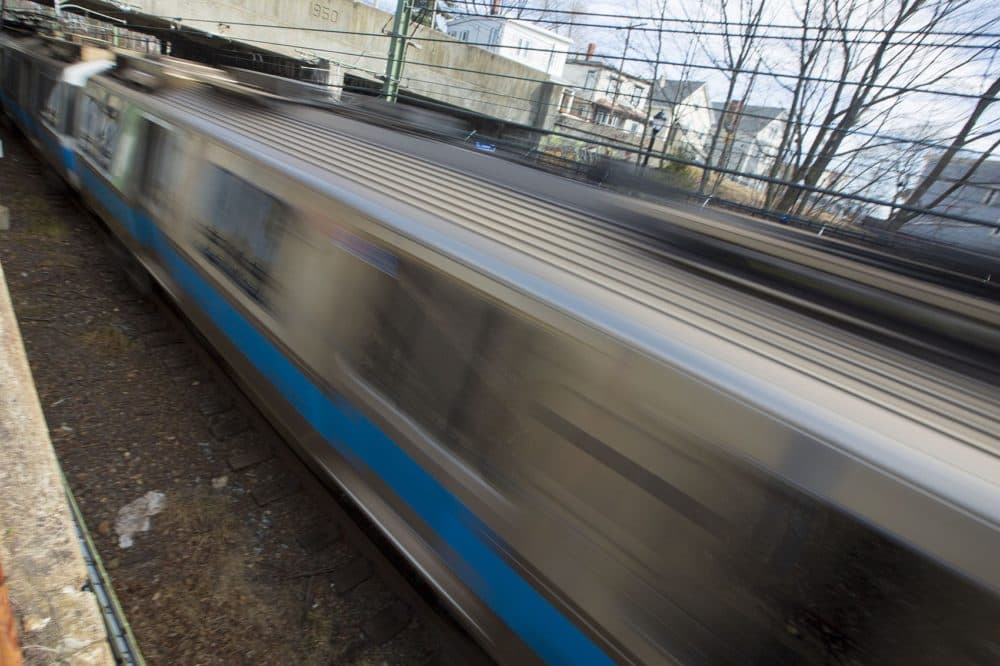 This article is more than 1 year old.
A longtime patron of Massachusetts's public transit, I'd love to ride buses and trains for free. I'd also love to look like Tom Brady. But as the philosopher said, wishing won't make it so. Boston Mayor-elect Michelle Wu's proposal to abolish fares for the Massachusetts Bay Transportation Authority falls under the same heading.
Wu, who won the mayorship last Tuesday, is an experienced city councilor and a pathbreaker, the first elected top leader of Boston who won't look like me (white and male). She is also a policy nerd — that's a compliment — and her call for a free "T" is well-intentioned, a hand to financially pinched Bostonians. But its ponies-and-puppies problem, acknowledged even by some Wu supporters, starts with the fact that she can't wave a wand and make fares disappear for the T, which is run by the state.
Advocates say the mayoralty gives Wu a powerful megaphone with which to lobby public and pols. But there's a bigger problem. Like her call for rent control, also unattainable without state buy-in, free transit is a bad idea. More than a few transportation experts question its wisdom. So should Wu.
Those experts' reservations stem from simple math. Depriving the T of fares would amputate a source of money for expanding service to underserved neighborhoods and for needed upgrades of existing T infrastructure. Wu's timing is particularly inept, as the T claws back from the COVID-created cratering of its revenue last year.
... free transit is a bad idea. More than a few transportation experts question its wisdom. So should Wu.
"Essentially, with scarce resources, every dollar spent on free fares is one not spent on, say, more frequent service," Governing magazine summarizes the objections. As someone who has cooled his heels (frozen them, actually) waiting wintry mornings for a late bus to begin my trek to work, that line resonates.
Most workdays for the last 11 years, I've boarded the #73 bus early — pre-dawn during the short-sunlight season — ridden to the Harvard Square station, caught the Red Line train to Park Street, and then hopped the Green Line to my job. So I empathize with another early riser, Stephanie Jackson. With a job selling Dunkin' coffee in downtown Boston, she lives in Hyde Park, "as far south in Boston as you can get and still be in the city limits," Governing notes. Jackson told the magazine that she "would ride a hell of a lot more" if the T were free.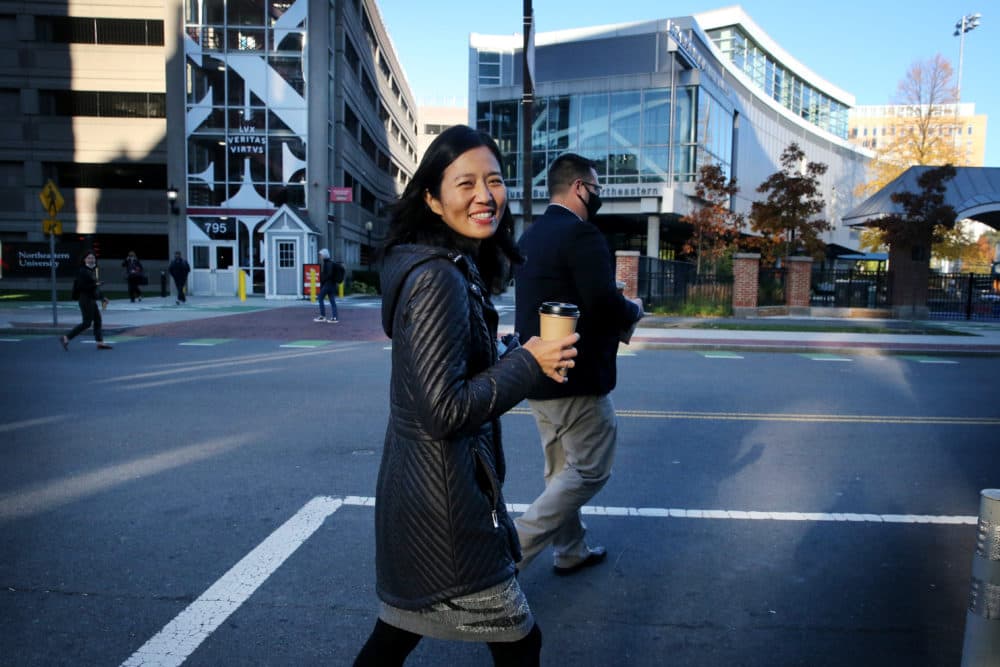 But she has benefitted already from the T's decision, under public pressure, to spend on more stations, more frequent runs, and lower fares, on the commuter rail line serving Jackson's neighborhood. "I had no clue it was here until my sister told me about it, but it's honestly a lifesaver," she told Governing. "I catch a 4:49 train to South Station, it gets me there at 5:15 and I've got time to spare. I love it."
During the campaign, Wu's Alfred E. Neuman response to the financial argument against free riders was to suggest hitting up the state and regional municipalities to replace fare revenue. Yet even if she could coax those parties into coughing up more money, she'd fritter it on the wrong priority. Governing paraphrased the transit experts it consulted: "The quality and frequency of service is often a much bigger challenge, even for low-income riders, than the upfront [fare] cost."
Two principles must guardrail our thinking about transit: Safety and reliability trump a free ride.
Not to equivocate, "quality of service" means safety. In September, activists rallied at the State House after the T suffered a string of equipment mishaps: derailments on the Red and Orange Lines and a Back Bay Station escalator that went berserk, shifting suddenly into reverse and sending nine to the hospital.
Two principles must guardrail our thinking about transit: Safety and reliability trump a free ride. And money doesn't grow on trees. Or in the Massachusetts legislature and adjoining city and town halls.
An incumbent city councilor, Wu knows government. Still, I don't envy the mayor-elect's learning curve: She'll take office Nov. 16, rather than await the usual January swearing-in. The quickie inauguration honors the council's desire to clarify immediately that the elected Wu, not un-elected Acting Mayor Kim Janey, is in charge.
Two weeks isn't much time with all the new mayor has on her plate. Hopefully, she'll pause to reflect and recover from a free-fare fumble.