The politics of going gray
Resume
It was 2015. I was a new member of Congress, my mom was suffering from Alzheimer's and my dad from a debilitating stroke. My kids were 11, 15, and 17. My life was controlled chaos; traveling weekly to Washington, caring for my parents and young family, and crisscrossing my district for community events.
Something had to give. And for me, it was dying my hair. I had been gray curious for several years as more silver roots emerged, but had never been ready to take the leap to natural color. But the time and money it took to color my hair every three weeks no longer made sense. I wasn't sure I would like it, but it felt like a personal, practical decision.
I was wrong. My decision about hair color quickly became a political issue. Supporters pulled my staff aside and asked if I was ill because that was the only explanation they had for why I would age myself. People told me I would no longer be able to pass legislation, that I was throwing away my reputation as hard-working, and most confounding to me, that I would no longer be taken seriously by the public and my colleagues.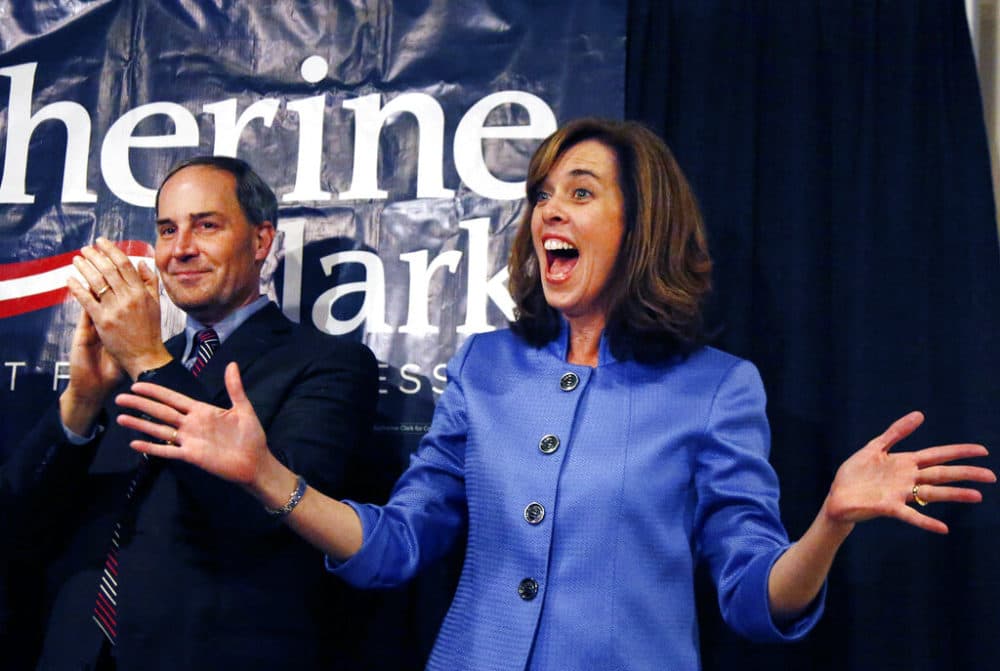 I was dumbfounded. All of this because I had stopped coloring my gray hair? It had not occurred to me that my competence and effectiveness were contained within a small bottle of brown hair dye, but it should have.
It was a painful reminder of just how ingrained traditional beauty standards are in our culture and the double standards women face.
America has been led almost exclusively by gray-haired men for more than two and half centuries. But as a woman, my career seemed to be hanging in the balance because I was going natural. The narrow definition of acceptable hairstyles for women reflects a broader culture of sexism, ageism and bigotry. Black women and girls consistently experience racism in the form of hair control — in my district, two high school students were suspended from school and their sports teams for wearing their hair in braids. And that is not a rare experience.
Seven years later, contrary to the many warnings I received, my gray hair hasn't stopped me from being re-elected or serving my constituents. As for my colleagues, I was honored to be elected by them as the assistant speaker of the House, the second highest-ranking woman in House leadership, ever.
Your hair should be whatever makes you feel happy, strong, or beautiful.
As the pandemic has forced the closure of hair salons, more and more women have begun going, and staying, natural — color and style. I'm in awe of our growing squad. Not because they have chosen to cut free from the hair dye, but because they are redefining what's beautiful, acceptable, and powerful — just like my colleague and friend Ayanna Pressley who proudly shared her hair journey with Alopecia.
Like so many other reckonings brought on by the pandemic, women are reclaiming their time and power, and calling out inequities they face, from our broken child care system to wage inequality and reproductive rights. The inequities that are built into our economy are born out of the same systems of misogyny that tell us how to wear our hair.
Women are breaking down these barriers that for too long have held us back. Your hair should be whatever makes you feel happy, strong, or beautiful. Wear your decision with pride and as a challenge to any notion that women should be anything other than equal and empowered.