What I want you to know about Ukraine
This article is more than 1 year old.
This morning in bed I watched Kharkiv explode. I streamed the shaky video clips of fireballs ballooning over neighborhoods I know by heart. I wept for the burning city and my friends who are still fighting in the streets.
I first arrived in Ukraine in 1994, barely three years after the country had been liberated from Soviet occupation. I was 19-years-old, a clean-cut Mormon missionary who could barely read Cyrillic. There was still no Ukrainian money — only flimsy "coupons" that would disintegrate after too much handling. Cigarettes and bread were the preferred currency. There was very little food.
Most folks survived by smuggling valued goods over Russia's fuzzy border — less than 15 miles away. I remember frigid winters when the temperature dropped to 20 or 30 below zero. On the coldest days, the Russians switched off the gas and we froze indoors. This was punishment for unpaid debts, I was told. "Russia's reminding us they are still in charge," people said.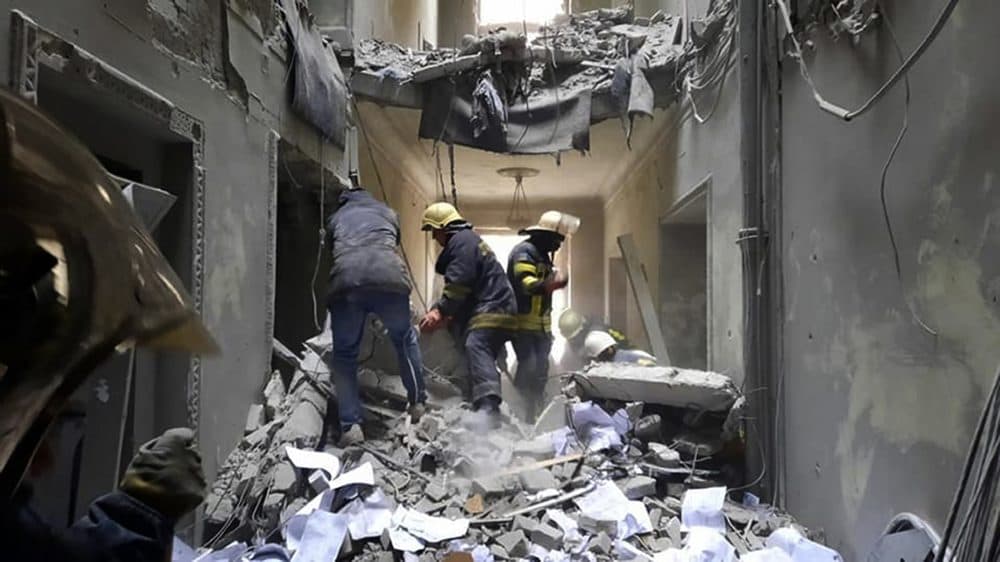 I left after two years but that was enough time to fall in love with the country. I kept returning — as a NATO intern, then as a grad student researching Russian foreign policy, then to research and write the first English-language guidebook to Ukraine. Then for several years, I worked as a foreign policy consultant, traveling frequently to Kyiv in an effort to promote free and fair elections. I stopped going after the 2014 invasion. The East got too dangerous and the country felt too sad. 
Today, the entire world can see the real threat the Ukrainians have been living with for centuries. We are seeing Vladimir Putin's blatant invasion in real-time, tracking the various tank columns and military convoys, replaying missile strikes over and over, cheering for the underdog in a flurry of hashtag activism — for and against.
Ukraine's survival depends on making it through the night. But how long is the night in Ukraine?
Ukraine's national anthem proclaims "Ukraine has not perished yet" (Ще не вмерла України/ Sche ne vmerla Ukrayina) — a bare fact witnessed by all of us now. No, Ukraine has not died yet, but for the Ukrainian nation, this is the twilight's last gleaming. Just like our own Star-Spangled Banner withstood a long, dark night of bombardment, Ukraine's survival depends on making it through the night. But how long is the night in Ukraine? The nation's bloody history is shaped by repeated invasion, massacre, exploitation, and oppression by its closest neighbor and largest foe: Russia.
Russian civilization traces its earliest roots back to ninth century Kyivan Rus, yet moved northward to Novgorod, Moscow, and then on to St. Petersburg. By 1775, Prussian-born Catherine II had defeated the Cossacks and claimed much of southeastern Ukraine, saying she had "recovered that which was torn away." The empress earned the support of several Russian gentry by gifting them estates down in "Little Russia" and sending along close to one million laborers (mostly ethnic Russians) to build the colony of "New Russia."
By the early 20th century, Ukraine produced 90% of grain exports from the Russian empire, while the average Ukrainian peasant survived on a third of the bread rations of their counterparts in Western Europe. Displaced and starving, hundreds of thousands of Ukrainians emigrated to North America. The Ukrainians who stayed were soon caught up in the Russian revolution, with its rallying cry for "Peace, Bread, and Land." Amidst the political upheaval, Ukraine declared brief independence from Russia, forming homegrown militias to fight the oppressors with whatever weapons they could muster. The movement ended abruptly in bloodshed — in one street fight in Kyiv, a group of 300 Ukrainian youths were surrounded and gunned down.
During Russia's civil war that followed, Kyiv changed hands 18 times until the Bolshevik's victory in 1921. A decade later, Stalin punished the less-than cooperative Ukrainians with forced collectivization, followed by the Holodomor — a manmade famine in which millions of Ukrainians died of starvation, with Kharkiv suffering the greatest casualties.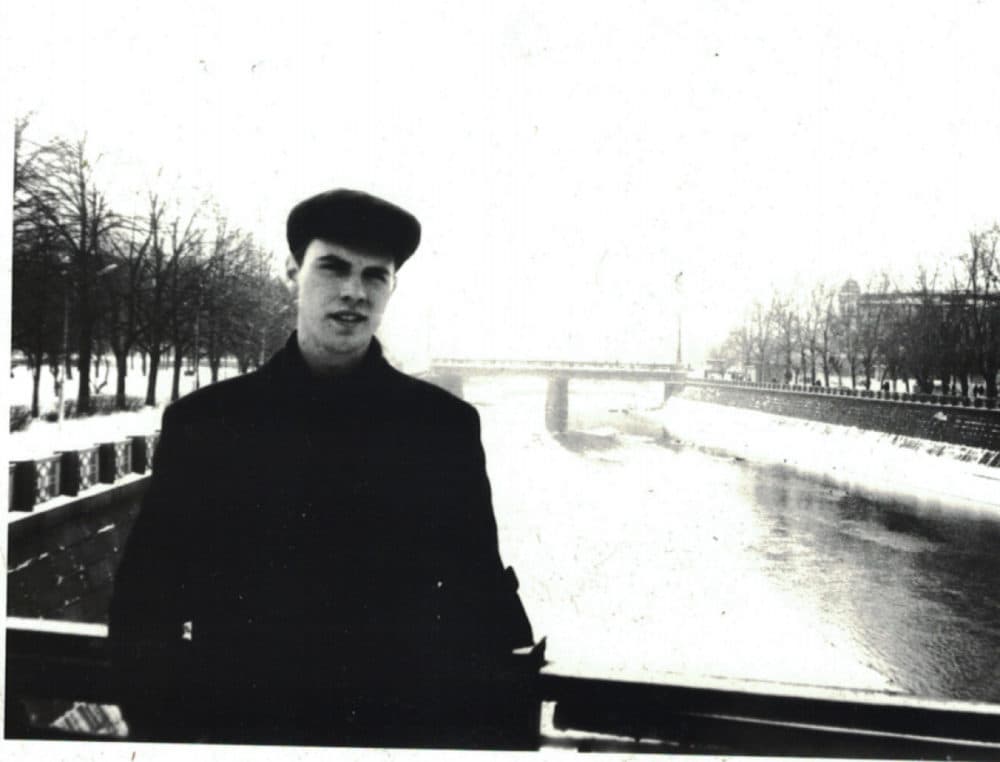 In World War II, Ukraine became the buffer zone between the Soviets and the Germans. To slow the Nazis, Stalin blew up Kyiv's central thoroughfare, Khreschatyk. Less than a mile long, the capital's main street has since served as a symbolic battleground for Ukraine's struggle against Russian interference in their domestic affairs. In 2004, Ukrainians fought back against a rigged election during the Orange Revolution, overthrowing the Kremlin's favored candidate Viktor Yanukovych for the democratically-elected President Viktor Yushchenko (who nearly died by mysterious dioxin poisoning). Backed by support from Moscow (and aided by his loyal D.C. lobbyist Paul Manafort), Viktor Yanukovych won the 2010 presidential election, only to be expelled from the country in 2014 after dozens and dozens of peaceful protestors were shot dead by the Berkut (secret police).
Responding to Ukraine's rejection of his puppet president, Putin invaded and occupied Crimea while backing violent unrest in the Donbas to destabilize Kyiv's central government. Meanwhile, Manafort picked up a new client — one Donald Trump, who ran for president of the United States and won, and who did not dare criticize or cross Putin.
Then-President Trump's Ukraine policy read like a Kremlin strategy paper: Disempower NATO and renege on American commitments towards a free, independent, and democratically-ruled Ukraine. If Putin is anything it is highly unoriginal, resorting to his dog-eared KGB playbook from 1975: Rule by fear. Beat, poison, or murder the opposition. Neutralize with useful minions. Disempower the enemy with convenient lies. Control the press. Drown out the truth with the dark mists of doubt.
Putin's cozy relationship with the American far-right has served him well. A professional propagandist, he has managed to convince too many ignorant westerners to align themselves with offensive tropes like, "Ukraine is not even a real country." Or, Catherine II's idea that half the map of Ukraine is in fact Russian. Or, that Ukrainian is a Russian dialect and not its own language with its own rich literature and meaning.
The city of Kharkiv and its historic university represent the birthplace of the Ukrainian Romantics — writers, poets, artists, and musicians who sought individual expression against Russian oppression in the local vernacular. Among them was the 19th century Ukrainian poet Oleksandr Oles who penned the poem, Ой не квітни, Bесно! (oy ne kvitny vesno), which begins: "Oh do not blossom Spring, my people are in chains."
The Ukrainians have already survived centuries of violent oppression. Putin's deranged worldview is not new — it is only the latest storm in this long Russian winter.
How little has changed. As bombs and missiles rain down on Kharkiv, explosions rocked Gogol's beloved Myrhorod ("the city of peace"). How horrifying is the news when I know the people dying on screen, when I understand the language they cry in, when I know how cold Ukraine gets during this first week of March.
My hope rests solidly in the Ukrainians because I know them. They will die before succumbing to Putin's brutal hand. They know what they are fighting for, they know what is at stake, they know their past and the bloody price of the flag they hold high.
Back in the 1990s, there were very few Ukrainian flags in Kharkiv ("too soon," some said) — so I had one made. Bartering on the black market, I procured two strips of blue and gold silk, which my adopted Ukrainian babushka stitched together by hand. Flying from my home here in America, my handsewn flag looks like Ukraine in late summer, when the cloudless blue skies meet the endless fields of golden wheat, rippling in the wind.
No, Ukraine has not perished yet. Nor can it ever. The Ukrainians have already survived centuries of violent oppression. Putin's deranged worldview is not new — it is only the latest storm in this long Russian winter.