What we do when the world falls apart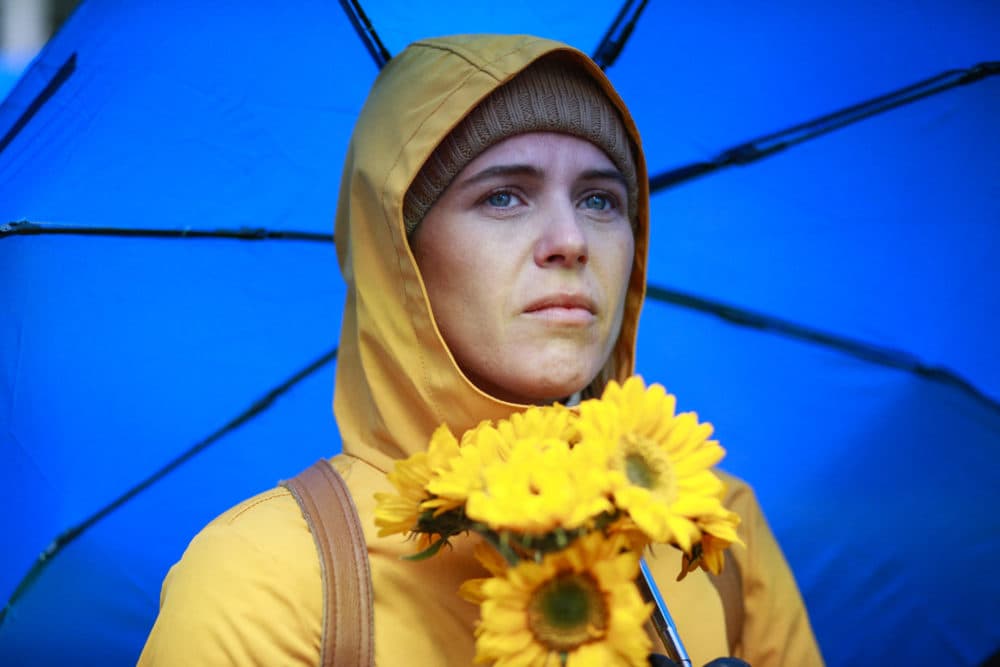 I'm watching the robins. An entire flock of them is on the lawn, orange breasts puffed, every now and then rising as one flock above the snow-spangled grass.
I'm watching the robins, while I work on a novel and the Russian offensive crawls through Ukraine, bombing hospitals and apartment buildings, inching closer to Poland's border, a madman at the helm.
The robins are oblivious. I wish I could be. When I turn on the news each morning to see where the missiles have landed, or whether Putin has pushed the red button, I'm sick with fear. It's a queasy replay of two years ago, when I was tuning into the news every morning to watch the climbing COVID-19 numbers of the dead and dying. Or even, longer ago, of the days after 9/11 when we were reeling from the terrorist attacks and bracing ourselves for more.
These are the kinds of news events that make it seem like the world is falling apart. The kind of news that makes you feel helpless, because let's face it, we mostly are. We are the bystanders, innocent or not.
All we can do when the world falls apart is keep finding ways to celebrate being human.
What can we do, when the world falls apart? At the moment, I'm on a writing retreat in Rhode Island. Not the part of Rhode Island that most people go to for beaches, mansions, and fried clams, but the part of the state that's woodsy and remote. There is no one to see me but this flock of robins.
"How can you go away at a time like this?" a friend asked.
"How can I not?" I said.
All we can do when the world falls apart is keep finding ways to celebrate being human. During the pandemic, we took care of each other by wearing masks and keeping our distance and schooling our kids at home. We worked from kitchen tables and bedrooms and cheered on our essential workers.
Now we are joining democracies around the world by imposing sanctions on Russia, which means higher gas prices and bread prices for us. That's the least we can do. Some of us are also stepping up to donate money and supplies and, especially in Europe, to find homes for the tens of thousands of fleeing Ukrainian refugees.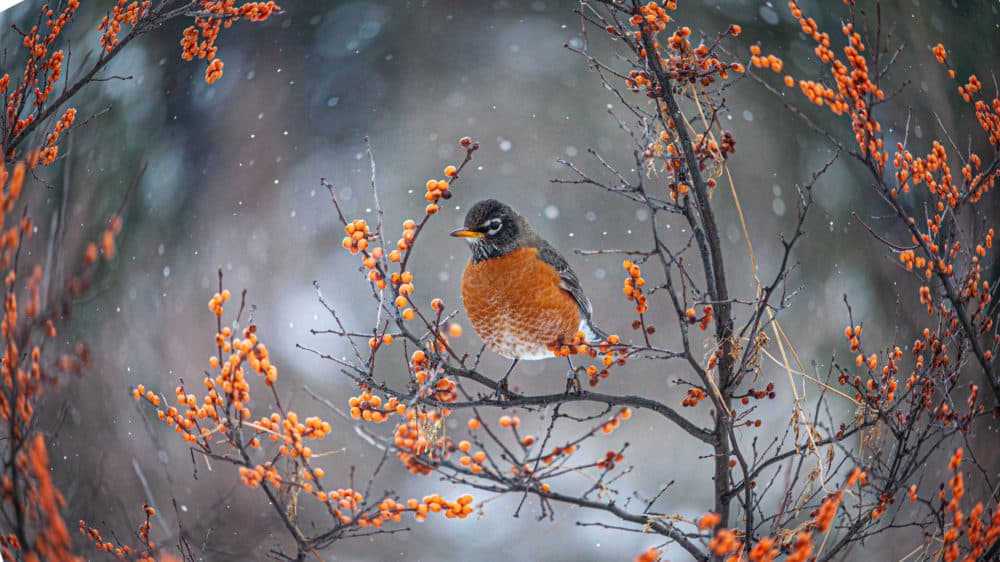 In any world crisis, we serve humanity best by caring for families and friends. By doing our jobs and keeping our industries alive. And by making art that tells the human stories of our time, in poetry and music, in paintings and movies. We take heart as we cheer on people who exhibit raw human courage, too, like the rail conductors waving people onto trains without tickets, the young Ukrainians in sneakers and sweat pants who have taken up arms to defend their cities, and that musician who played his piano for shell-shocked victims of Putin's war.
When the world falls down, we fight back by celebrating what it means to be human, by taking joy in the every day: the snow, the robins, the beach, the challenge of mastering new dance moves. We do these things to remember that peace is not only possible, but within us, to embrace and carry forth, no matter what happens in the outside world.
As Kirsten says in "Station Eleven," the brilliant pandemic novel by Emily St. John Mandel, "What was lost in the collapse: almost everything, almost everyone, but there is still such beauty."