We have to stop sanitizing the carnage of mass shootings
Editor's note: This commentary contains graphic details. It could be disturbing to some readers.
When we hear that a person has died, we imagine them fallen. But these children, with their soccer uniforms and pigtails and smiling faces — they did not fall. They did not collapse to the ground where a parent could lean down and cradle their bodies one last time. These children were pulverized. DNA samples were collected from parents so that unrecognizable fragments of flesh could be matched to the children they birthed and raised with all the love in their hearts.
This is the devastating reality of assault-style weapons — the kind used to massacre 19 children and two teachers at an elementary school in Uvalde, Texas for reasons we will never know, and to slaughter 10 people at a grocery store in Buffalo, solely because of the color of their skin. These weapons are designed for only one thing, to savagely and decisively tear human bodies apart. As many as possible, as thoroughly as possible, in the shortest amount of time.
It is a reality that is gruesome and traumatic and feels impossible to face. But instead of sanitizing their deaths with words like "fallen" or "lost," we need to come face to face with this reality and tell it exactly as it is.
As a pediatrician who has dedicated 26 years to the well-being of children, it tears at my soul and I am tempted to look away. As horrific as it is to imagine the lives of my young patients, my own three children or any of their parents and grandparents, being snuffed out in an instant — it's beyond any pain I can fathom to imagine the screaming and terror as they are ripped to pieces.
But I, and so many others, have spoken as loudly as we know how about the profound impact of gun violence — how far it reaches and how long it lasts — and the words we have used have not been enough.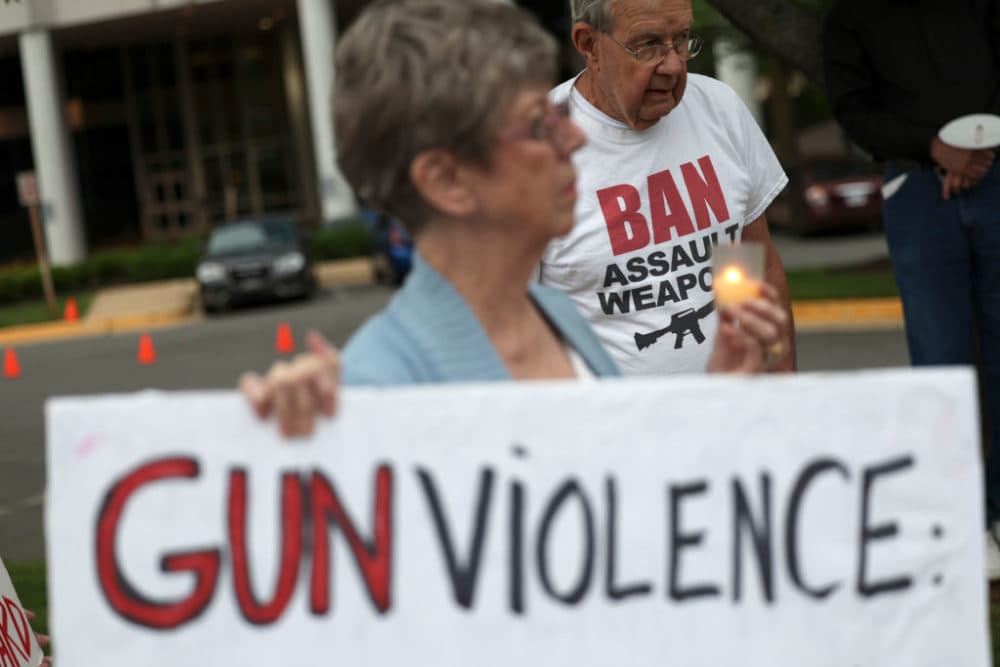 Scores of innocent people being mowed down in the course of their daily lives have not been enough. Pictures of victims' formerly intact faces, videos of wailing relatives, clips of well-known sports and media figures breaking down on national television: None of this has been enough.
We have reams of data proving that bans on assault-style weapons preserve human life, not only by reducing the number of people killed in a mass shooting, but also by preventing mass shootings from occurring in the first place. But this data has not been enough.
I've come to believe the only way for the gruesome massacres of the last two weeks to be a turning point is for us to face the carnage head on, in all its blood and gore and truth. It is past time we finally process the scenes that first responders faced when they entered Tops Friendly Market and Robb Elementary, as well as those they encountered at Sandy Hook, Marjory Stoneman Douglas, the Pulse nightclub, the country music festival in Las Vegas, Mother Emanuel AME Church, the Tree of Life Synagogue and so many more.
Innocent people are not just killed by assault-style weapons. Their skin is shredded, organs exploded, faces blown away and blood released to splatter the walls.
These are the words and images we must come to terms with. This is how we need to communicate the annihilation unleashed by assault-style weapons.
I've come to believe the only way for the gruesome massacres of the last two weeks to be a turning point is for us to face the carnage head on, in all its blood and gore and truth.
Assault-style weapons were designed for soldiers in battle to kill large numbers of the enemy as efficiently as possible. They have no place in civilian hands — the havoc they wreck is too thorough for them to be used in target practice or to hunt animals for human consumption. The only hope we have of returning them to the battlefield, where they belong, is to be absolutely sure American people understand their utter destruction.
Those who argue against an assault weapon ban, along with other commonsense gun control measures, push other solutions.
They say more guns are the answer. But good guys with guns could not stop the bullets from flying inside Robb Elementary School.
And do we imagine that the shooter in Texas, who brazenly shot his own grandmother in the face before heading to the school, would've been stopped by a 23-year-old teacher with a gun in her trembling hand?
Improved access to mental health services are certainly needed in this country — but neither of the 18 year-old shooters in Buffalo and Uvalde were previously identified as needing such care.
None of these solutions would've saved the children and men and women who died in Texas and Buffalo. Not one. Banning assault-style weapons so they cannot be used to annihilate people in schools and churches, grocery stores, nightclubs, synagogues — this is what we know could have saved scores of innocent lives.
To sway public opinion and convince our lawmakers that these weapons have no place in civilian life, we need to be open and blunt about their total destruction.
To be sure, graphic images and descriptions of human destruction risk further traumatizing the survivors and their families. Their permission is crucial to the sharing of any detailed information. But the more we can expose the devastating carnage of assault-style weapons, the more information voters and lawmakers will have to help them decide: Is this truly the America we want?
Can we imagine our loved ones, reduced to pieces of skin on the floors and walls? We have to, in order to save them.