I will never stop fighting for Afghan women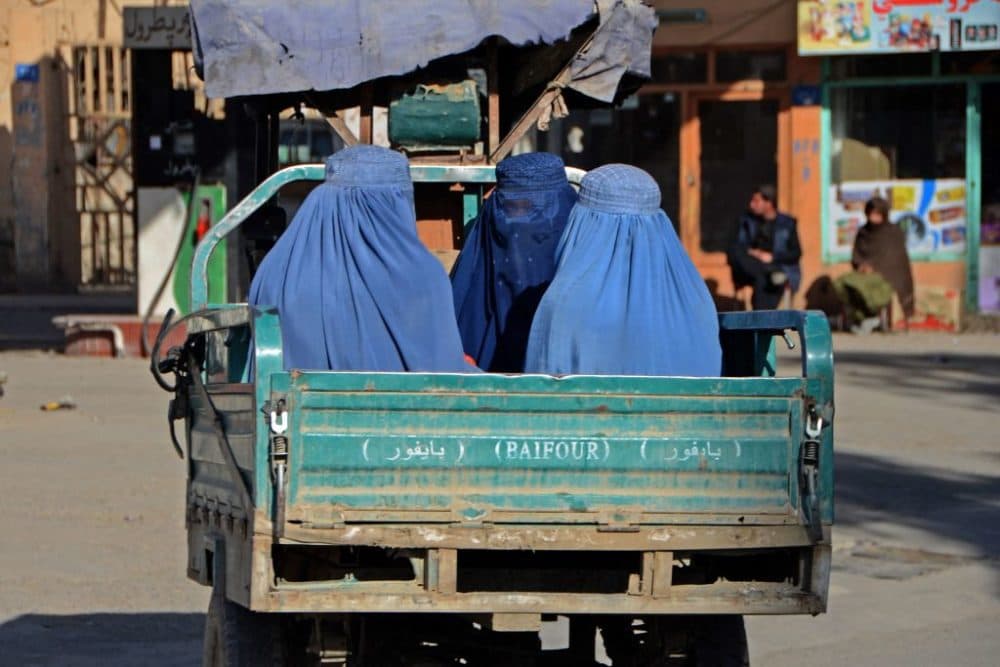 I was 14 years old the first time I fled my home in Afghanistan because of the Taliban. That was when it shut down schools for girls in 1996. Two years later, as a refugee in neighboring Pakistan, I started my social justice journey advocating for the rights of girls and working with an Afghan women's organization.
In 2002 I returned to Afghanistan when the U.S. invasion forced the Taliban from power. I became a lawyer, continued to advocate for women's rights and built networks of women human rights leaders.
But last August, when the Taliban returned to power, I had to flee again. My work put me in danger. I kissed my beloved parents goodbye, and along with my husband and sons, evacuated to the United States from the chaos of the Hamid Karzai airport amidst gun shots, grenade and tear gas explosions.
Now I've resettled in Virginia where I've accepted a visiting scholar position at William and Mary Law School. In this role, I will continue to advocate for the rights of women in Afghanistan, thanks to the Sponsor Circle Program for Afghan refugees, established by the U.S. government, the humanitarian organization RefugePoint and others that helped to build it.
The Taliban made me a refugee twice in my life. But many other Afghan women are not as lucky as I have been. They continue their struggle for women's rights in the face of brutal oppression and the Taliban's campaign to erase women from Afghan society. The international community must not turn its back on them.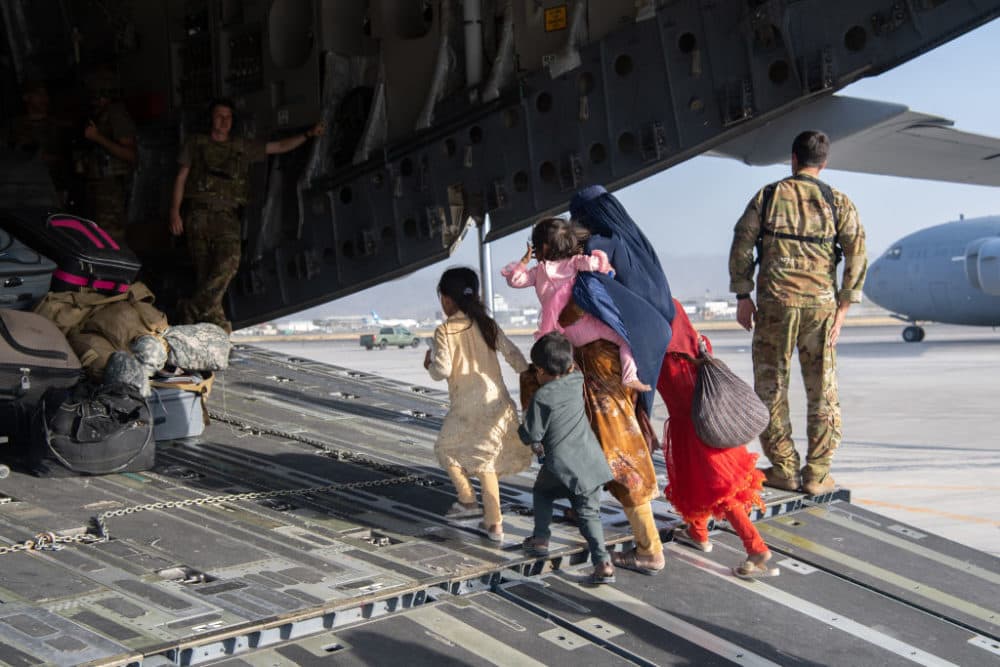 Last summer, as leaders and pundits around the world naïvely rebranded the Taliban as a "Taliban 2.0," the new government rolled a banner down over the sign of the Ministry of Women's Affairs, replacing it with the ominous Ministry of Prevention of Vice and Promotion of Virtue. In that moment, the only institutional avenue for women to participate in civic life was demolished.
Since the Taliban regained power last August, millions of Afghan citizens have been deprived of their essential human rights practices. More than half of the population (women) are excluded from political social and economic participation. Female journalists on state TV and women judges were fired from their jobs. Woman-led organizations that defended human rights have been shut down. A huge forced-displacement on ethnic and linguistic discrimination have taken place.
Our peers and colleagues who defended human rights have been disappeared — some killed in cold blood. Their homes and offices have been raided. Others are threatened or tortured. Men who stand with women are equally brutalized.
The world needs a new term to capture the Taliban's master plan to erase women from society.
I'm helping a lawyer who was arbitrarily arrested in February of this year. He's described to me how he was tortured over 16 days by the Taliban: beaten starved, electrocuted. A group of women protesting his arrest were themselves detained, threatened and had their passports confiscated. They are staying silent after seeing how others have been tortured.
The UN special rapporteur has termed these attacks the "collective punishment" of women. But that's not strong enough. The word genocide was coined to better understand the deliberate and methodical killing and destruction of a group of people. The world needs a new term to capture the Taliban's master plan to erase women from society.
I have watched in horror and despair as the Afghanistan so many of us have built has collapsed. Colleagues and I have been working to support female activists who are hidden in their homes in Afghanistan, with no financial or political support. Those of us who escaped are providing moral and technical support and legal training to these courageous women so they can one day stand up and lead our country toward justice for women once again.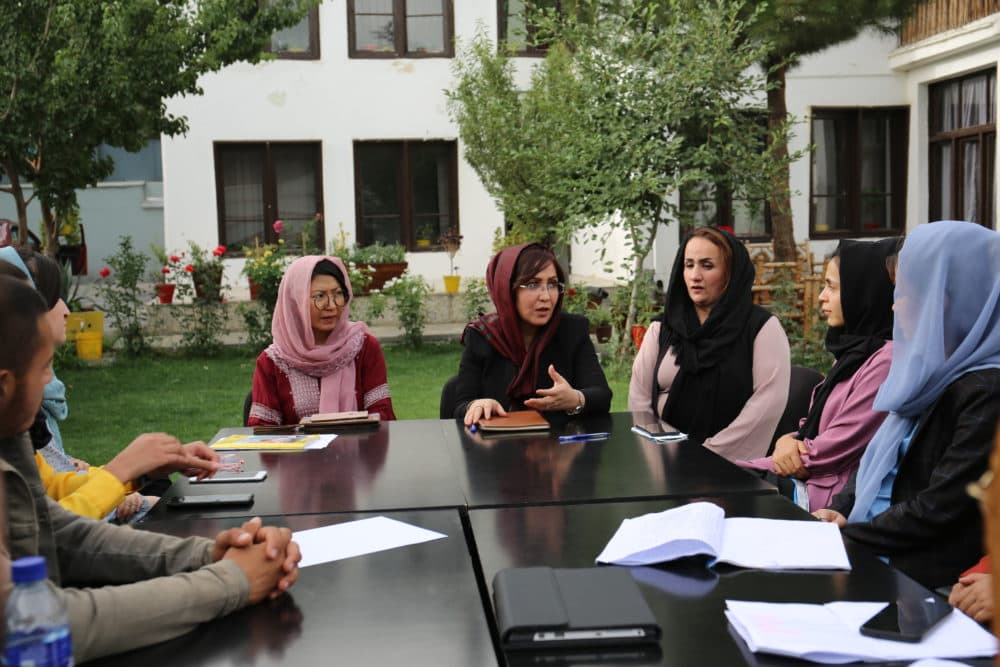 One of my colleagues who is in hiding, a young woman leader, told me how she feels, saying, "Now I look like a bird whose feathers and wings are wet and waiting for the sun, so I can fly."
But we can't wait for the sun in order to fly. We have had to re-organize and re-strategize.
Afghan women in civil society have been working under conditions of insecurity for decades. Oppression is not new to us. We are resilient, brave, creative, active and determined. We have educated ourselves and a generation of women and girls in times tougher than this.
The team of women human rights advocates I've helped to build adjusted to their new reality within a month of the fall of Afghanistan. The minute my evacuation flight landed in the U.S., I began setting up networks of activists and reconnecting with other human rights defenders. We have connected with other organizations, educational institutions and communities. We amped up our security and rebranded our messaging. We found ways to keep operating. We have shared and exchanged our strategies with other civil society groups in Afghanistan to show them that not all hope is lost.
But I'm watching in despair as donors have pulled out of Afghanistan and civil society has been left to dry out. Afghan women-led movements and organizations are critical actors in addressing the structural drivers of gender inequality. Yet international funding is not adequately reaching these movements.
Of the aid to Afghanistan since the Taliban takeover, only a tiny percentage has been used to sustain women-led Afghan NGOs, and in turn, the empowerment of women in Afghanistan. The largest funding pools controlled by the Global North and channeled through UN agencies and other multilateral entities are inaccessible for women leaders and their local organizations.
It feels to me like the international community, which once stood with us, is dead silent.
Afghan women-led organizations are critical actors in addressing the structural drivers of gender inequality. Yet international funding is not adequately reaching these movements.
I miss my home desperately, and my parents, and the life I built over 20 years. Most of all I miss working arm in arm with other women human rights defenders, and seeing the power of our collective actions. I will never give up the fight for women's rights.
Our message to the international community is this: don't let the war and the triumph of the Taliban define our story. Afghanistan is more than its wars and battles. We can't let it eclipse a more heroic story — the story of Afghan women who against all odds have persisted and stayed with the struggle. That's what keeps my hope alive.
Invest in our movements and lend us your partnership with moral courage. Find ways to fund locally-led women's organizations. Find ways to get funding to the grassroots, to my colleagues in hiding who feel threatened, and others who are standing with them.
If we have hope in these dark days, so can you.