Who are we when we don't do the thing we love anymore? Serena is brave enough to find out
In a recent podcast with Meghan Markle, when Serena Williams mentioned winning her first U.S. Open in 1999, Markle exclaimed: "That was my senior year in high school!"
Williams responded in her familiar friendly, if not flat, tone: "I know. Me, too."
As I'm sure you know: after a remarkable 27-year, record-breaking career, Serena Williams is evolving away from tennis.
I caught her first match of this year's U.S. Open by sneaking glances over the shoulder of a Black couple sitting next to me on a Southwest flight. My newsfeed exploded with references to "the GOAT" and reflections on "Serena fighting 'til the end" after she lost graciously in Flushing last week in her final professional match. It was an electric three-set battle against Ayla Tomljanović, of Australia who — like many of us — looks up to Serena. In her post-match remarks, Tomljanović shared how she was as sorry as the crowd was to see Serena go home. Throughout Serena's final matches, the stands were filled with familiar faces: Dionne Warwick, Zendaya, Queen Latifah.
The truth is, I have never been much for sports. I dabbled with volleyball in middle school; joined and captained the dance team in high school, and continued dancing for part of college. But I've never enjoyed the competitive aspect of sports.
Two years after college, though — when I decided to quit my job and join the Peace Corps — I felt the impulse to get fit. I pictured myself residing in a mountainside village, paddling a canoe to get to and from the market. (I ended up in one of Ecuador's most populated cities, Guayaquil, so: I was wrong about that.) Still, my newfound call to fitness led me to yoga. My practice became the only constant in my life through my two and a half years living south of the equator, and for many years after I returned to the United States.
In Vinyasa classes, I learned how to allow myself to enter a flow-state where I could slip into a wheel pose the way we used to when stretching for dance team. In Iyengar classes I learned how to push one side of my body down while the other pushed up, getting myself into my body's perfect tree, a pose I could hold for what seemed like hours with the proper drishti.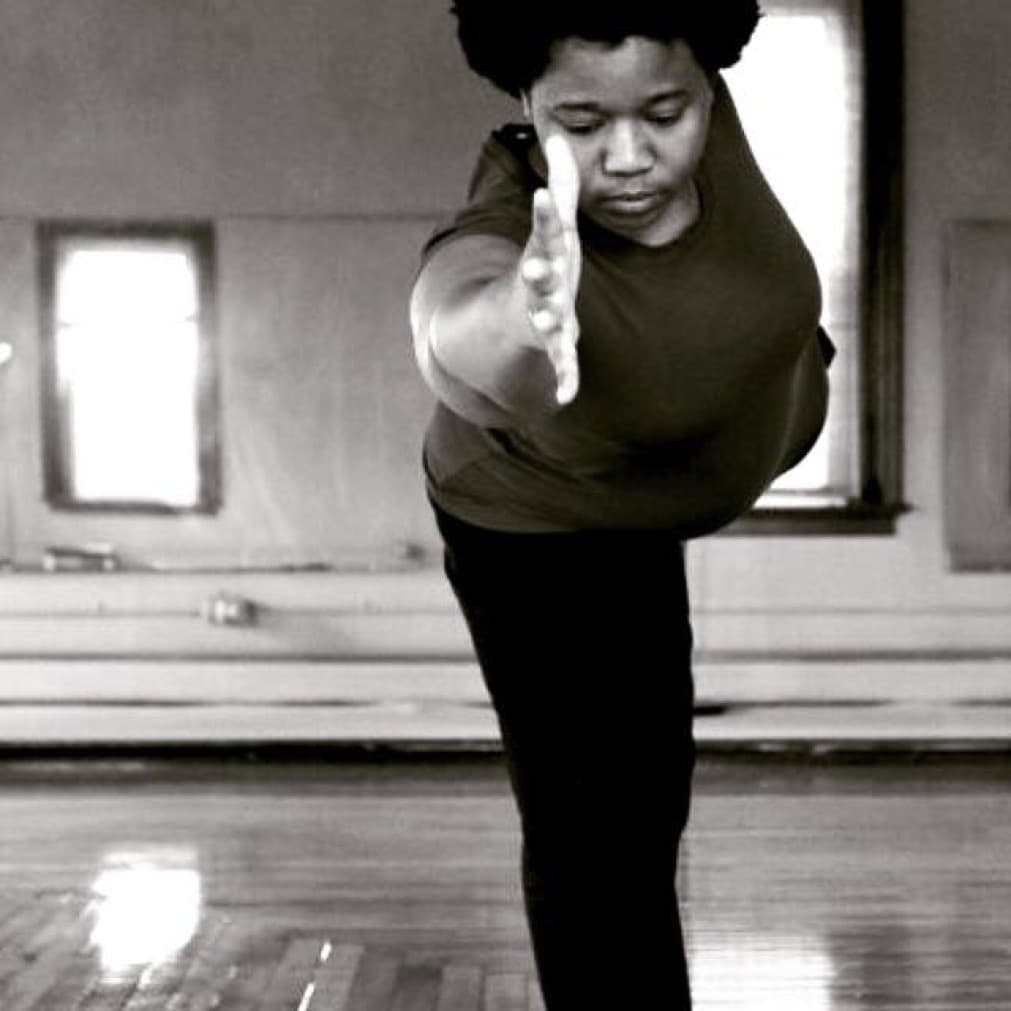 In yoga, I learned how to be conscious of my own breathing — how to listen to it. I learned how to listen to my body. Yoga taught me to create balance in my body, which in turn taught me to create balance in my life: from leaving work on time, to not flying off the handle when I was mad, to prioritizing myself over things that didn't serve me. I got to a place where if I was sad: I wanted yoga. If I was excited: I wanted yoga. And when I (often) wasn't sure what I was feeling: I wanted yoga.
Yoga was my best friend. My most trusted confidant. I was — as woo-woo as it may sound — the truest version of myself when I was on my mat. All these years later, yoga is what connects me to Serena's story.
In 2013, seven years after starting my practice, I decided to make it my profession. I became a yoga teacher, applied for and was awarded the Kip Tiernan Social Justice Fellowship by Rosie's Place in Boston, and began teaching trauma responsive yoga in Boston area homeless shelters, affordable housing communities, alternative schools, and substance recovery programs. Within a few years, teaching yoga was my full-time job. I even started my own brand: LEGIT.yoga (that's Learn, Emote, Grow, Ignite, Transform).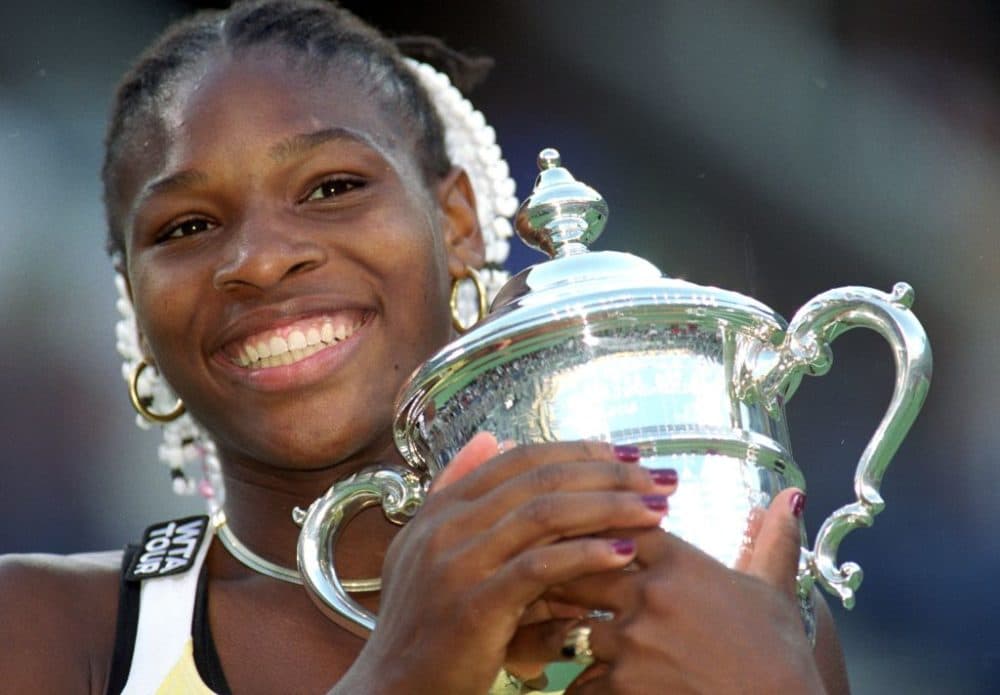 "I don't know what to do: I think I'm over it, but maybe I'm not over it," Serena recalls telling Tiger Woods last year. I can relate. I know what it's like to be known for something. I know what it's like to have your name associated with your practice, your profession, your destiny, and chosen path. I know what it's like when friends and extended family stop asking how you are without also asking "how's the yoga going?"
I, too, have quietly questioned if what I wanted is still what I want. And I, too, have taken quiet steps in a new direction.
Because eventually, the yoga wasn't going so well for me anymore. Five years of teaching had translated into five years of demonstrating breath, but not practicing it. Jumping in and out of poses, bending over other peoples' bodies for gentle spinal twist adjustments, lugging a dozen yoga mats up three flights of stairs when the elevator at the shelter was out. For five years I earned only enough to get by and lived a never-ending hustle for the next gig.
Everyday I prioritized my students over myself until I got back in my Toyota after class and tried to quiet my lower back as it begged me to stop. My own practice was reduced to once a week because the other nights: I was teaching.
I, too, have quietly questioned if what I wanted is still what I want. And I, too, have taken quiet steps in a new direction.
I taught my last yoga class in 2019. Stepping away from yoga was the most difficult decision of my adult life. I genuinely couldn't even talk about it without crying for at least a year and a half, and even today, it fills my throat with a lump, and brings tears to my eyes. Doing the thing I loved for a living had changed my relationship with that love. I didn't want to teach, but I could no longer imagine my yoga practice without it. And while I was ready for yoga to not be my job anymore, I was losing my best friend.
I don't know for certain how Serena feels. She has given a lifetime to tennis, and — unlike mine — her evolution is one she's excited about. I cannot even fathom the level of super-human focus required to amass a monumental 23 major titles, but  when Williams told Markle that she looks forward to the day that she doesn't have to wake up and think about tennis, I believed her.
They say that the way you do anything is the way you do everything, and that is certainly true for Serena Williams. She is a self proclaimed perfectionist, and I think we can all see that in the evolved self she's envisioning. She's a mom. She wants to grow her family — and continuing a career in tennis makes that unattainable. With Serena Ventures, a venture capital firm supporting companies the likes of MasterClass and Impossible Foods, she's also a business owner. She wants to empower women and businesses led by people of color --  and continuing a career in tennis prevents her from giving that goal her fullest attention.
I'm no perfectionist, but I was born to teach. I want to watch people grow and find themselves right before my eyes. When doing that on the yoga mat stopped being the way to fulfill that purpose, I found a way to do it as a writing and storytelling teacher instead. My evolution away from yoga also created space in my life to achieve other goals — like writing a memoir.
When Williams imagines how she'd like to be remembered, she says, "I'd like it to be: Serena is this and she's that and she was a great tennis player and she won those slams." She wants her legacy to be more than the greatest tennis player of all time. She wants to define who she is, and she wants that definition to be up for reinvention, on her terms.
"Find out who you are," Dolly Parton once said, "and do it on purpose." That is what I saw in Serena's Vogue cover photo with her daughter Olympia. It's what I saw in her diamond-studded first match of this year's U.S. Open, and in her final match in Arthur Ashe Stadium. And it is what I've, thankfully, come to see in myself.
Serena may have lost that final match, but in this first round of her career: She won.