Why you're never too old to build 'castles in the air'
Whenever I visit a mall or a department store, I end up in the Lego aisle. Like many kids of the 1990s, I grew up clicking the iconic bricks together to create castles, spaceships, pirate refuges, and — at the height of my precocious years — a free-build recreation of Princess Diana's funeral. Inevitably, I reached that teenage juncture where the desire for acquiring new Lego sets is supplanted by more athletic and libidinous pursuits. But that yearning to hear the rustle of Lego pieces in a fresh, soon-to-be-opened box lingered, through my 20s and early 30s, like a sleeping dragon.
Every time I ducked into a Lego aisle for a nostalgic peek, I would appraise the Danish toymaker's latest offerings with the eye of a historian, nodding with approval as old themes such as the Forestmen were revived, and frowning as franchised sets like Star Wars and Marvel took up more real estate on the Lego shelves. It was always a fleeting reunion — one that never escalated to a purchase. Lego sets are famously expensive, and as a Boston renter, I couldn't justify spending utility money just to scratch a builder's itch.
But one factor behind Lego's rising price tags was tied to a major pivot the company made in the early 2000s, when it was on the edge of bankruptcy. After years of resistance, the company decided to embrace its growing legion of adult Lego maniacs.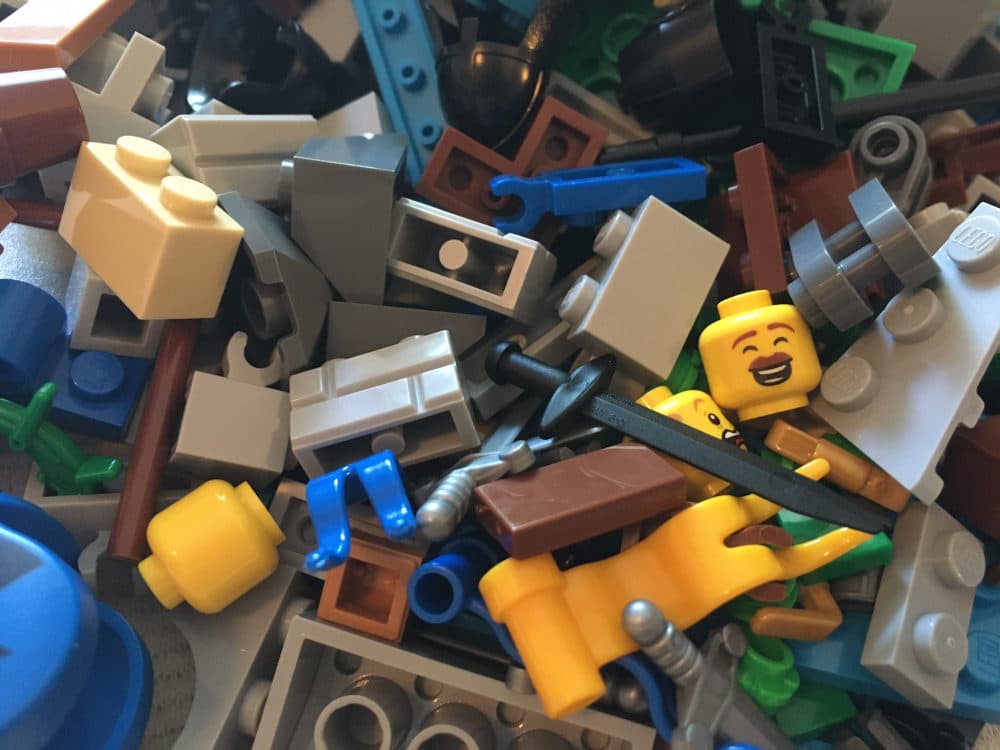 This new strategy of catering to children and grownups is reflected in the scale and complexity of more recent Lego sets, like a 7,541-piece Millennium Falcon that currently retails for $850. It brought the company back from the precipice of ruination and mainstreamed the notion of Lego building as something that adults can be proud of. In a recent podcast interview, David Beckham said he enjoys building sets like castles and cars, sometimes into the wee hours of the night, because it helps him relax. And just a couple months after this interview dropped, Lego finally managed to hook me with the release of a modular masterpiece.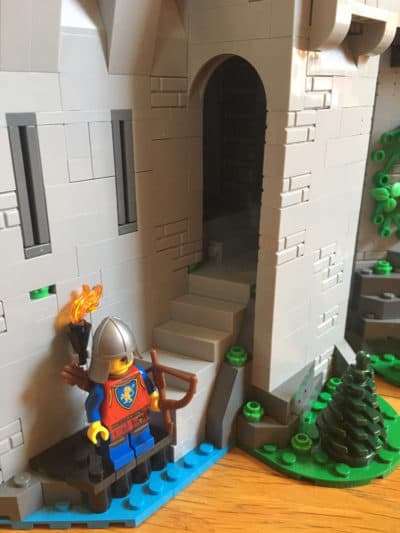 The set is called Lion Knight's Castle. Inspired by Lego's 1980s and 90s medieval models and billed as the Lego castle to end all castles, it's comprised of 4,514 pieces. The box alone is large enough to contain a standalone air conditioning unit. Once assembled, the unbelievably detailed castle features a working drawbridge and gate, a dungeon with cave networks and secret doors, a water wheel that turns a rotating grist mill, a courtyard farmer's market, and even a toilet with a sprig of herbs on the wall to mask any septic odors.
I know this because the finished castle is currently sitting on my bedroom shelf, and my fingertips are red and sore from the 48 hours that I spent constructing the Lion Knight's Castle. After two decades of longing, I scratched the itch.
When I plunked the enormous box on the counter at the Northshore Mall Lego Store, the clerk who rang up my purchase assured me, "You're gonna have fun with this one." His colleague, I should add, was busy assembling a Lego model of a working roller coaster for a display case. These passing encounters made the castle purchase feel less like an indulgence and more like being inducted into a newly-daylit society that had once thrummed in the shadows.
When I got home, I opened the box and dumped 26 crinkly plastic bags of bricks and castle parts onto my bed. The instruction manuals were as thick as an Ann Patchett novel. I shut the door, wondering if my roommate would recognize the echo of Lego parts being pushed around, and I got to work.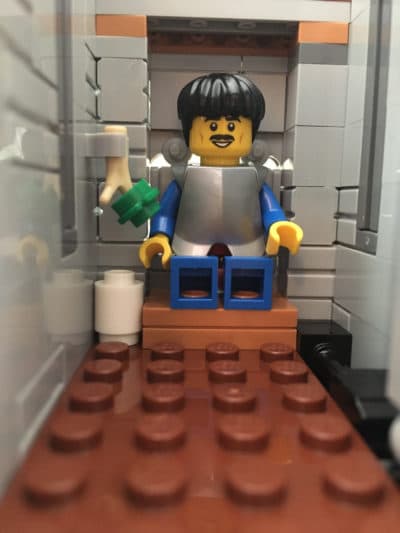 Each step of the way, I knew the methodical process of sticking the Lego pieces together would yield something remarkable — tiny wonders of engineering and artistry. I knew that I had everything I needed to pull off the project: the materials, the instructions, and the time. This certainty of a glorious outcome imbued the building process with a sense of excitement, even when I missed certain steps and had to backtrack by disassembling and rebuilding sections of the castle.
It wasn't dissimilar from my day job as a writer — which involves a similar cycle of construction and backpedaling — or the basic adult experience of chipping away at carefully-constructed plans for the week, only to be thrown off course by some detail you failed to foresee. But with Lego building, there's a crucial difference. Unless a pet or a living companion barges into your building venue and knocks your Lego model off-balance, you're pretty much in complete control of the project you've taken on.
How often can any of us really say that?
Constructing "big things" in the outside world is harder, messier and almost always a collective effort. Whether it's an enduring relationship, a public policy or a gorgeous landmark, building is a grueling process, one that involves negotiating piecemeal victories with multiple parties. While the rewards are often worth the struggle in those cases, there's something deeply calming and therapeutic about occasionally enjoying a building breakthrough that's yours alone, from start to finish.
Right now, I'm staring at the Lion Knight's Castle, wondering what I'll do with it. Take the whole thing apart and rebuild it when I need a reprieve from life? Go rogue and transform the castle into a great citadel of my own design? Treat it like an asset and sell it on the secondhand Lego exchange if the set is discontinued?
What I do know is that after finishing the castle, I felt tired — yet strangely stoked for the next morning and its unpredictable possibilities. I called my parents to catch up and eventually told them about my Lego build, how delightful it was. My mom reminded me of something Henry David Thoreau wrote: "If you build castles in the air, your work need not be lost; that is where they should be. Now put the foundations under them." Dream big, and go one step at a time.
Tomorrow, that build continues.