I live in the US now, but diplomacy in Taiwan is personal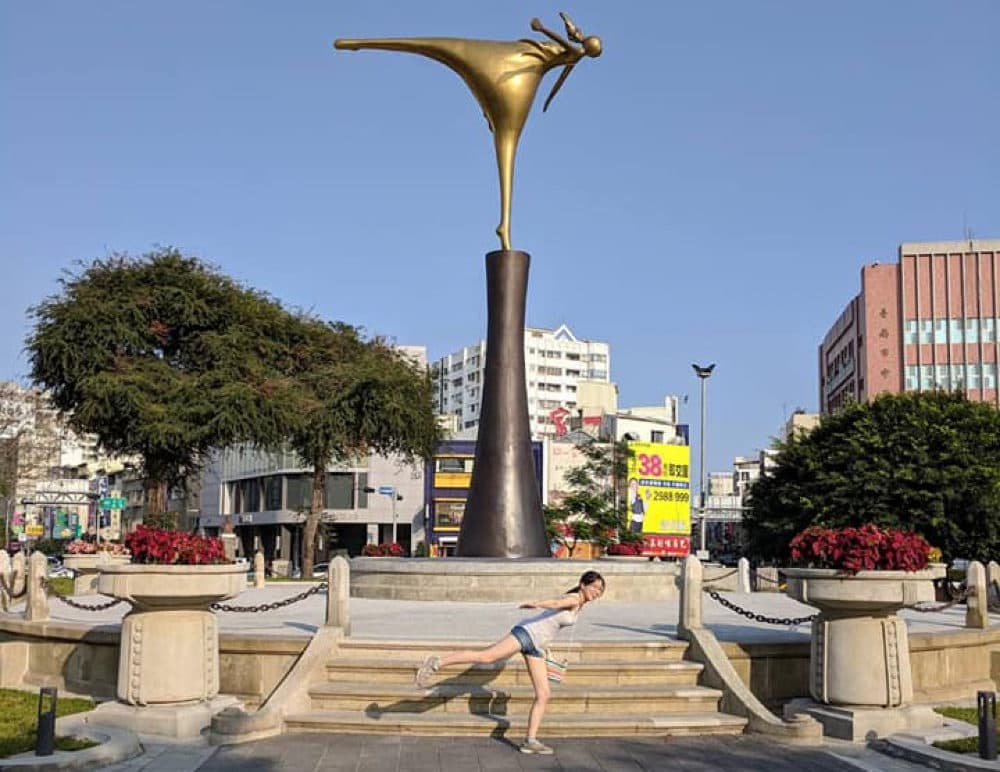 When President Joe Biden and President Xi Jinping met recently to talk about U.S.-China relations, Taiwan was, as usual, tossed around as one line item among many on the agenda. Both leaders carefully maintained an appearance of neutrality — "supporting the status quo" regarding Taiwan's existence — despite the fact that only a month ago, Xi was making speeches at the 20th National Congress of the Chinese Communist Party about reunifying Taiwan with China (by force, if necessary), and the month before that, Biden declared on CBS "60 Minutes" that the U.S. would defend Taiwan in the event of Chinese invasion.
I'm a Taiwanese American of bendiren stock, whose Hoklo forebears settled in Taiwan eight generations ago. My parents left their ancestral land in the 1980s, during the waishengren Kuomintang's repressive martial law era, coming to the foreign country of the United States to attend graduate school, get jobs, and start a family. However, we — Mom, Dad, my sister, and I — moved back to Taiwan in 1995, where I grew up buying vegetables from friendly old aunties in the street market, catching frogs in the rice paddies near my house and going to temple with my extended family on Chinese New Year.
1995 was also when the third Taiwan Strait crisis was in full swing, with China trying to intimidate Taiwan with military exercises and missiles during the year leading up to the island's first-ever democratic presidential election. The imminent threat of war was, and still is, woven into the background pattern of Taiwanese life. When I was in elementary school, we had regular air raid drills in which teachers would usher us kids into the basement of the school gym. My classmates and I would hang out in the cool darkness for a few hours, playing card games or ping pong, with missile warning sirens blaring faintly above us.
When I was in middle school, I had "scouting class" once a week, which was meant to teach us wilderness survival skills so that we could flee into the mountains in the event of Chinese invasion. In high school, my male classmates had to make their college plans around Taiwan's mandatory military service period.
To be honest, though, the idea that Taiwan could possibly defeat a determined Chinese attack all by itself is kind of ridiculous. My classmates and I used to joke that the Chinese wouldn't even need guns to invade Taiwan — all they'd have to do is send a fraction of their population across the Taiwan Strait, and they could literally stand on every square centimeter of Taiwanese soil.
Over time, as China's repeated and incessant saber-rattling has faded to routine background noise, the Taiwanese government has been gradually phasing out the mandatory conscription period. My dad did a two-year enlistment in his time, which decreased to just over one year in my high school days. Now, in 2022, my youngest male cousins are only serving for four months. But the need for conscription hasn't gone away; in fact, the Ministry of National Defense is considering reversing course and increasing military service time once again. This urgency is spurred by recent events: U.S. politicians visiting Taiwan in August and September of this year, China's aggressive live-fire military exercises in response and Taiwan's reciprocal defensive drills.
I've been living in the U.S. ever since I returned for college, so I watched all of this unfold from the opposite side of the globe, knowing my family and friends were in the direct line of fire. There's no solace to be gained from politicians' talking points when you know — viscerally, personally — what the human toll will be. I wondered if I should get on a plane and go home. What good would it do my loved ones for me to return to the island if the missiles started flying for real? But, then again, what good would it do me to survive their deaths?
I asked my mom how she felt in 1995, moving back to Taiwan on the brink of war. She said that she and Dad simply wanted to "stay put with our families and country." It sounds like suicidal madness from the outside, but when it's your people, your country — to me, it makes complete sense.

I'm proud of Taiwan for being ranked the number one democratic country in Asia, and eighth in the whole world. I'm proud that it was the first country in Asia to legalize same-sex marriage, with 20 years of LGBTQ pride parades and 4 years of trans rights marches. I'm proud that we have a strong history of protesting against oppressive and unfair governments, and that the Sunflower Movement's university students continue to make big waves in the Taiwanese political sphere. Taiwan's thriving, unique culture absolutely would not survive being brought under Beijing's thumb. We all saw what happened to Hong Kong.
Taiwan is not China. This is simultaneously a dangerously controversial thing to say, and also the obvious lived truth of 23.5 million people on the island. When your country is an island roughly the size of Massachusetts, in the shadow of two world superpowers, all it can do is attempt to maintain its own existence as quietly and non-dramatically as possible. For Taiwanese people, the "status quo" is the balancing act that their government must perform on the world geopolitical stage in order to keep Taiwan free and democratic, and to stave off the destruction of its citizenry.
If China imposes its totalitarian rule on the island, not only will there be the physical destruction and horror of outright war, but also the equally horrific destruction of our basic human rights. The U.S.'s support is the biggest counterbalancing factor preventing this bleak future. I hope its leaders — and its people — can continue advocating for the existence of my family, my people and my country.
Taiwan is not China. Let's keep it that way.