Students like mine will suffer if they must hide their race in college essays
Most days, Cy wore a blue hooded sweatshirt with a front pocket, perfect for storing his hands. After giving tours for the admissions office, he'd stick his head into my doorway, and we'd chat. To signal to Cy and other threshold lingerers that I welcomed conversations, I stationed a chair just inside the doorframe.
As months passed, Cy slid from the hallway into the seat next to my desk. Over time, he revealed details about his background. Cy described how his father hoisted his single suitcase above his head when crossing a river in Bangladesh, and how many years it took for his entire family to immigrate to Paterson, New Jersey. On the first anniversary of Sept. 11, we talked about growing up with the last name Hossain, and why he chose not to share elements of his Bengali identity when interacting with his white classmates. In our meetings, Cy and I often discussed race.
For a decade and a half, I worked in the college counseling office at an independent high school, which is where I met Cy. Before that, I coordinated international admissions efforts for a university, traveling around the world to help students from other countries study in the United States. I became an admissions professional because I believe in the power of higher education to change lives and I wanted to be in the cheering section for students moving toward their futures. The most rewarding aspect of the job is seeing students like Cy, who know how valuable education is, access college.
As I await the Supreme Court's decision that with all likelihood will overturn affirmative action in college admissions, dread rises within me. I'm scared of college barriers being fortified instead of dismantled for students of color and dismayed that campuses will be less diverse when affirmative action becomes unconstitutional. Just as devastating to me is the idea of the college process silencing students of color. Our nation's highest court is on the cusp of telling millions of children that educators will no longer be able to fully consider their stories.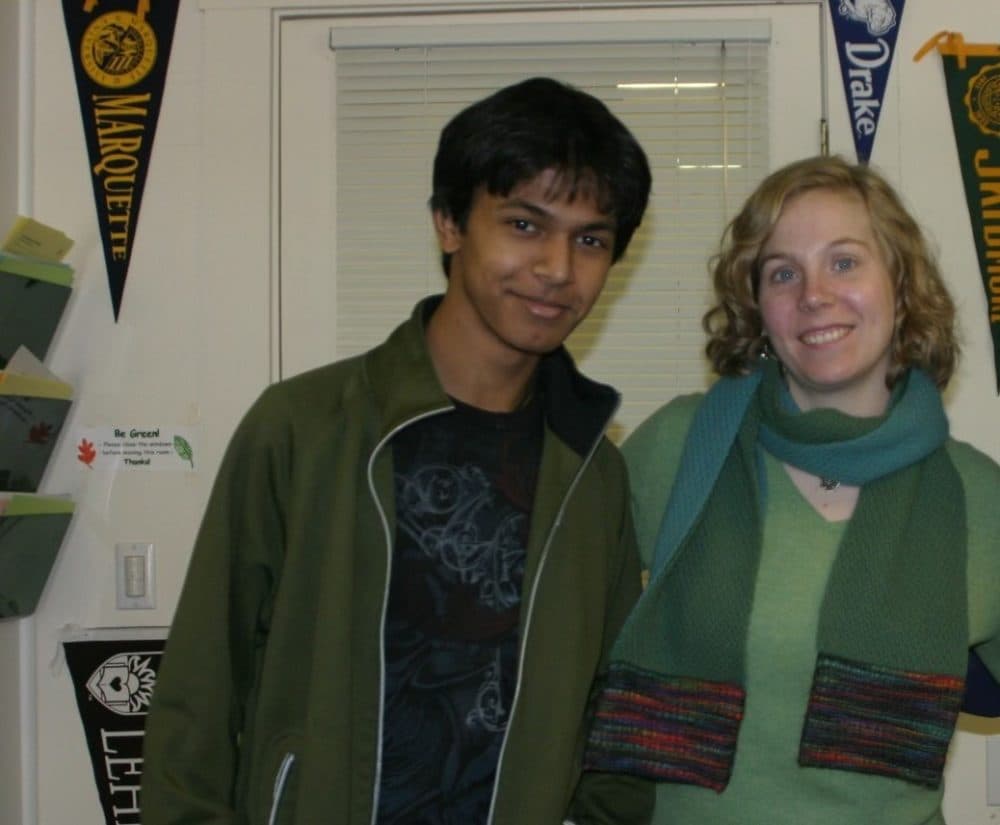 College-bound high school students engage in important identity work when crafting their application essays. "Here I am," their narratives say. "I entrust you with my genuine presentation of self. See me. Value me."
I think of Jee Hee, who wrote about using her Korean and English fluency to help Korean American adoptees find their biological mothers in Seoul; and Keifer, who described watching a sitcom and biting into a piece of cake when his grandmother exclaimed, "You look just like that little Black boy." Though Keifer is Black, nobody had ever called him that before. In his application essay, Keifer unpacked the shock of this moment, and his subsequent struggle to reconcile his conception of self with the term.
Decades later, I carry my students, and their stories, with me.
If race is no longer a factor in the admissions process, how shall students present themselves? Dishonestly? Inauthentically? Will they write less compelling essays because they fear elements of their application that disclose their race will be scrubbed? Enrollment managers and college administrators are considering the implications of race-blind admissions on their campuses and strategizing for how to continue to reach out to students, like Cy and Keifer, who are the first in their families to attend college. I am agonizing about the psychological impact of race-blind admissions on my students and colleagues.
Think of the damage caused when we suggest that to pursue education, kids will omit essential elements of who they are — that to be acceptable, they must be indistinguishable.
I want to be a reassuring guide for young people and safeguard their well-being. Throughout my career, I've told students they can be themselves in the college process. Think of the damage caused when we suggest that to pursue education, kids will omit essential elements of who they are — that to be acceptable, they must be indistinguishable.
For kids to develop autonomy and self-confidence, they need to feel seen and affirmed, and practice claiming their identities with pride. Without these opportunities, kids' self-worth suffers.
It's not yet apparent how admissions professionals will interpret or enforce the law, let alone clearly direct applicants about the difference between checking a box on an application, and celebrating culture, tradition and heritage in an application essay. What I know for certain is that a process that is already mercurial and overwhelming for students is about to become even more so. Bracing for the worst as I await the court's decision, I anguish about the lasting scars race-blind admissions policies will inflict on students, and on the educators entrusted with their stories.