What to do about Donald Trump
Our former president has, at long last, been indicted, by a New York grand jury on nearly three dozen counts of falsifying business records. The charges stem from his alleged affair with adult film actress Stormy Daniels in 2006. At the time, Trump was 60, and had a wife and a newborn baby. Daniels was 26.
A decade later, during the 2016 presidential race, Trump allegedly paid hush money to Daniels, funneled through his attorney, Michael Cohen, who spent two years in prison for his role in the scheme. It was vital that Trump secure Daniels' silence, because an audiotape had just emerged, of Trump boasting about sexually assaulting women.
We all know what Trump will do in the face of this indictment, because he's the most predictable human being on earth: attack and delay, fundraise and attempt to foment violence from his followers.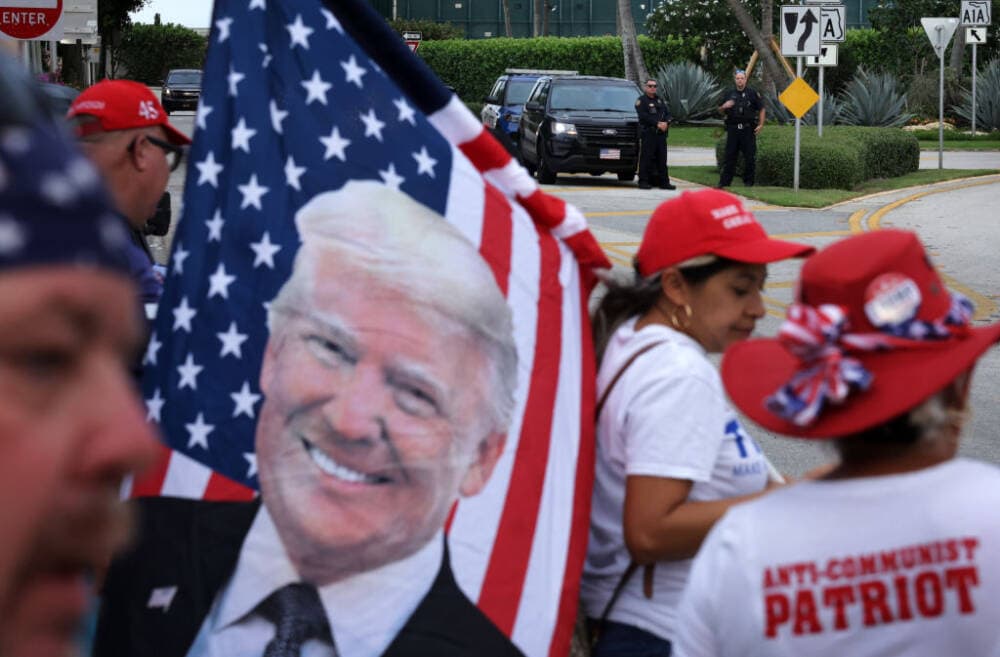 We also know it's possible that Trump will be indicted for other, more serious alleged crimes, before too long. Such as attempting to interfere with the 2020 election in Georgia, stealing classified records from the White House and inciting an insurrection on January 6, 2021.
I'll leave it to others to provide a sophisticated legal and political analysis of those cases.
I'm more interested in my own gut reaction to the news. Like a lot of folks, I wanted Trump to be punished, in a manner so humiliating as to strip away the malignant veneer of shamelessness that makes him so seductive to his followers.
In a karmic sense, it's certainly what he deserves. Because Trump has never believed in due process of the law for others. His first foray in politics, back in 1989, was to call for the death penalty to be reinstated, in response to the arrest of five black teenagers, who were accused of attacking a white female jogger in Central Park. (The teens were later exonerated, but Trump never apologized.) The heart and soul of his 2016 campaign was to bellow "Lock her up!" at his Democratic opponent.
As tempting as it can be to root for vengeance, it's a trap. More precisely, it's the fundamental moral dilemma that Trumpism poses: Can we retain our ideals (the rule of law, impartial justice, presumed innocence) in face of a sociopathic troll? Can we avoid being dragged down to his level of rancor and cruelty?
Hard as it may be given his constant provocations, we should treat Trump like what he is: just another alleged white collar criminal who finally got caught.
In this sense, President Joe Biden has provided a good model. He has simply refused to comment on Trump's indictment. Biden knows nothing good can come of gloating, that it would only stoke the partisan grievance that has distracted us, as a nation, from the crises that shadow our future: climate change, income inequality, the next pandemic.
The energy we devote to retribution drains our souls. It merely empowers politicians whose core agenda is that of the demagogue: telling us who we should hate rather than working to solve our common struggles. It's precisely this style of leadership that made Trump such a terrible president. He treated everything as a partisan battle, from the pandemic, to foreign relations, to immigration and our elections.
Hard as it may be given his constant provocations, we should treat Trump like what he is: just another alleged white collar criminal who finally got caught.
The worst punishment Trump could suffer, in fact, would be for the Fourth Estate to adopt this attitude, to stop amplifying his every outburst, to stop dispatching camera crews to cover the handful of "protesters" who show up at his properties, to stop feeding oxygen into his bonfire of vanity.
Let the evidence speak for itself. Let a jury of his peers decide his fate. Let the wheels of justice turn. Let us move on to more pressing issues.