In Gordon Lightfoot's lyrics, I still hear the sounds of home
Gordon Lightfoot made me appreciate men. Not romantically — I'd had crushes on boys well before I ever heard his music — but empathetically.
Though best known for his 1970s pop tunes like "Sundown" and "If You Could Read my Mind," the Canadian singer-songwriter who died a few days ago was rivaled only by John Prine in his ability to animate the stories of ordinary working-class men doing extraordinary things. His characters were the men I didn't know but wanted to. The drowned sailors of "The Wreck of the Edmund Fitzgerald." The railroad "navvies" of "Canadian Railroad Trilogy."
The drunken marooned ne'er do well from  "Early Morning Rain"
With a dollar in my hand

With an aching in my heart

and my pockets full of sand. 
These were the people whose stories were all too rarely acknowledged, let alone told with both sympathy and dynamism.
My older brother brought home Lightfoot's eponymous debut album in 1966. We played that record obsessively, the stylus of our mono record player deepening its grooves. The record's spare, singable, but narratively rich tunes wore out the needle long before wearing out our imaginations.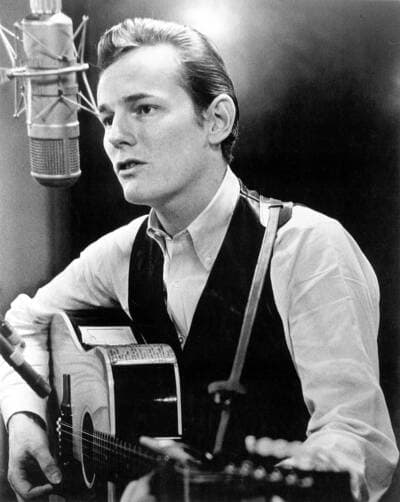 Of course, some of the emotional power of these songs derived from the circumstances under which we listened to them. We were adolescents, filled with inchoate longing to be out in the big world, lost to the expectations of others. We wanted to be swingin' the hammer, not studying for the quiz; to be hopping onto a freight train, not a school bus. We ached to abandon the insular comfort of our middle-class home even if, like the narrator of Steel Rail Blues, we didn't have a destination.
I haven't found a place that I could call my own

Not a two bit bed to lay my body on

I bin stood up I bin shook down/I bin dragged into the sand.
We were also recent ex-pats, transplanted Montrealers who had only recently moved to the American Midwest and were still homesick, not just for the friends and family we'd left behind, but for Canada itself. And Lightfoot was profoundly Canadian.
The man could make you feel the ruthlessly damp, unforgiving city winter in your bones, as in this poignant song about a forlorn old man stumbling "Home From the Forest:"
Oh the neon lights were flashin'

And the icy wind did blow

The water seeped into his shoes

And the drizzle turned to snow

His eyes were red, his hopes were dead

And the wine was runnin' low
But he could also paint a picture of winter's brilliant hush with equal vividness. And Lightfoot could do romance without treacle. No chewing gum love songs or self-indulgent tunes about being sad or lonely or blue ever emerged from his pen. No, his love affairs ended with sorrow, regret, and sometimes self-recrimination, but always with lyricism. Softly is evidence of that.
Softly she goes

Her shining lips in the shadows

Whispers goodbye at my window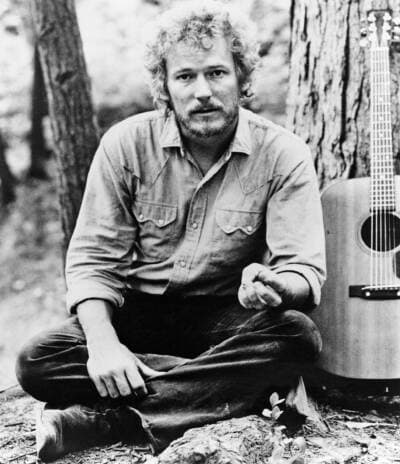 Having immigrated to the most powerful country in the world as it waged the war in Vietnam, my brother and I longed for our homeland's lack of imperial ambitions. In 1967, Canada's population was only 20 million, an astonishingly low number for the world's second largest country. But that created a spaciousness in the culture, a tolerance for a "cultural mosaic" that stood in contrast to an American melting pot that boiled away our differences.
To celebrate the country's centenary, the Canadian Broadcasting Corporation (CBS) commissioned Lightfoot to write a song, and the resulting "Canadian Railroad Trilogy" captured that unique national spirit of optimism without jingoism. 
But time has no beginning and the history has no bound

As to this verdant country they came from all around

They sailed upon her waterways and they walked the forest tall

Built the mines, mills and the factories for the good of us all.
Like the country he came from and returned to, Lightfoot was wry without being cruel, modest without any disingenuous self-effacement. In the 2019 documentary, "If You Could Read My Mind," he ruefully acknowledges the sexism of some of his early songs. "I didn't know what chauvinism was then," he said. And when interviewed in 2008, he resisted the hagiography that surrounded him as a national hero and one of Bob Dylan's favorite songwriters. "Sometimes I wonder why I'm being called an icon, because I really don't think of myself that way," he explained. "I'm a professional musician, and I work with very professional people. It's how we get through life."
I don't have an encyclopedic knowledge of his work — I've never even listened to many of his later albums. But I know his first two albums, released in 1966 and 1967, like I knew my parents' lullabies. They inspired me, soothed me, ushered me into dreams both sleeping and awake. In Gordon Lightfoot's songs I heard the sun going down and rising again.
Open your heart, let the life blood flow

We got to get on our way 'cause we're movin' too slow