We can see the smoke. The fires in Canada and California are getting closer
I love golden hour. It's the brief time in the early morning or just before nightfall when the sky is clear and the sun is low, the shadows are long, and the light becomes warm and soft.
Strangely, this Tuesday, the golden hour came early. Or rather, it persisted past morning and continued through the afternoon because the atmosphere was hazy with wildfire smoke, and the sun's midday rays were softened by dense smog. A golden glow blanketed Boston, and the air smelled like a distant bonfire. I knew it was the Quebec wilderness burning 500 miles to the north, an immense catastrophe amidst one of the worst fire seasons in years. But I ignored the faraway terrors and basked in the long golden light.
Four years ago and 2,500 miles away in Los Angeles, a single branch fell onto some power lines and ignited the brush after a long dry season, sparking a massive blaze called the Getty Fire. The fire ultimately destroyed 10 homes, threatened to torch the Getty Center and Museum, and burned uncomfortably close to suburban LA. I recently spent a day with a friend from California and he admitted that he had grown accustomed to seasonal fires creeping closer to his Santa Monica home. My friend told me he could smell the Getty Fire like it was right next door. He could see the plumes of smoke looming over his neighborhood, threatening to engulf him, too, and by now it was all just a fact of life.
As he explained this to me outside of the TD Garden, a Miami Heat fan walked past and flicked a lit cigarette onto a dry patch of mulch. It hadn't rained for days in Boston and the mulch began to burn. Three dozen people walked by as the wisps of smoke grew taller, first, a smolder, then flames, until finally, I emptied my water on top of it, sizzling.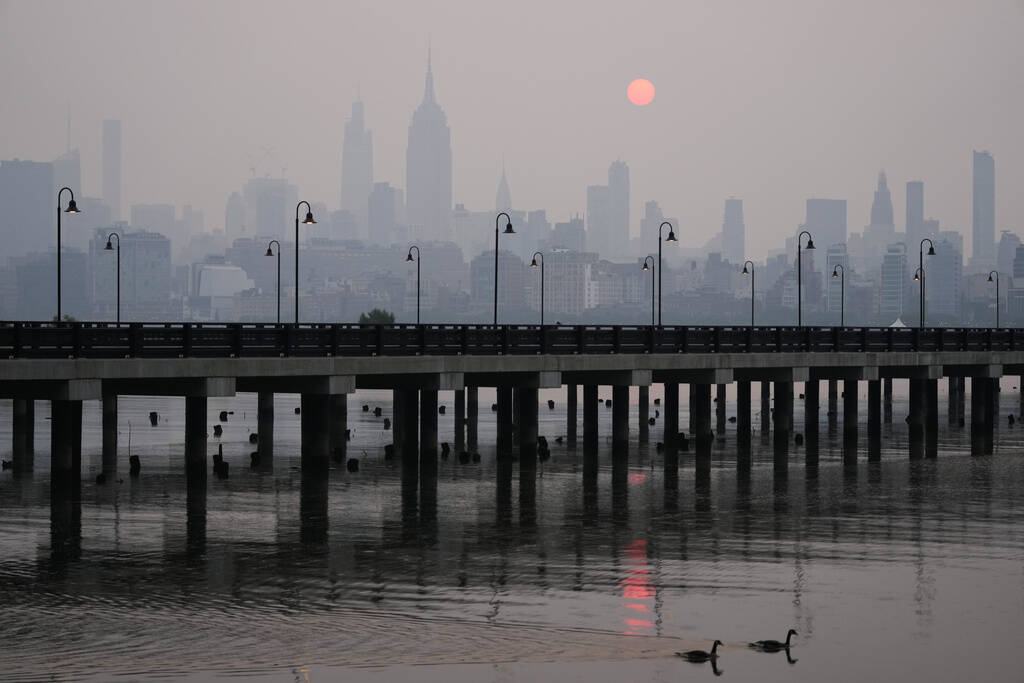 According to the National Drought Mitigation Center, Massachusetts has experienced three extreme periods of drought since 2016, the most recent of which was last summer. Before 2016, the state had not experienced any period of extreme drought since the center began collecting data in 2000. While the state is not currently in drought, the region has been placed under "Red Flag" warnings multiple times this spring, indicating low humidity, a lack of precipitation and elevated winds, resulting in an increased risk for brush fires.
"New England is looking at a potentially smokier future," read a recent Boston Globe headline; climate change is leading New England to warmer, drier summers with increased risk of wildfires in our backyard. But an expert quoted in the article reassures us: "We have good models that we can look to on how to manage our fire risk," thanks to the best practices developed by West Coast fire brigades.
But when speaking to my Californian friend, I heard more resignation than reassurance in his voice. The West Coast firefighters may be willing and able to battle blazes, but to have hope that their bravery can defeat increasingly epic infernos before they consume more and more homes is an effort in futility. Likewise, the property insurance exodus from California seems to indicate that even once-manageable climate risks are being abandoned in an uphill actuarial battle. State Farm and Allstate have recently decided to stop issuing new home coverage policies in California, citing heightened risk of climate-related catastrophe. And while multiple factors influenced these companies' decisions to exit the massive California market, their message is clear: Catastrophes will only accelerate — live at your own risk.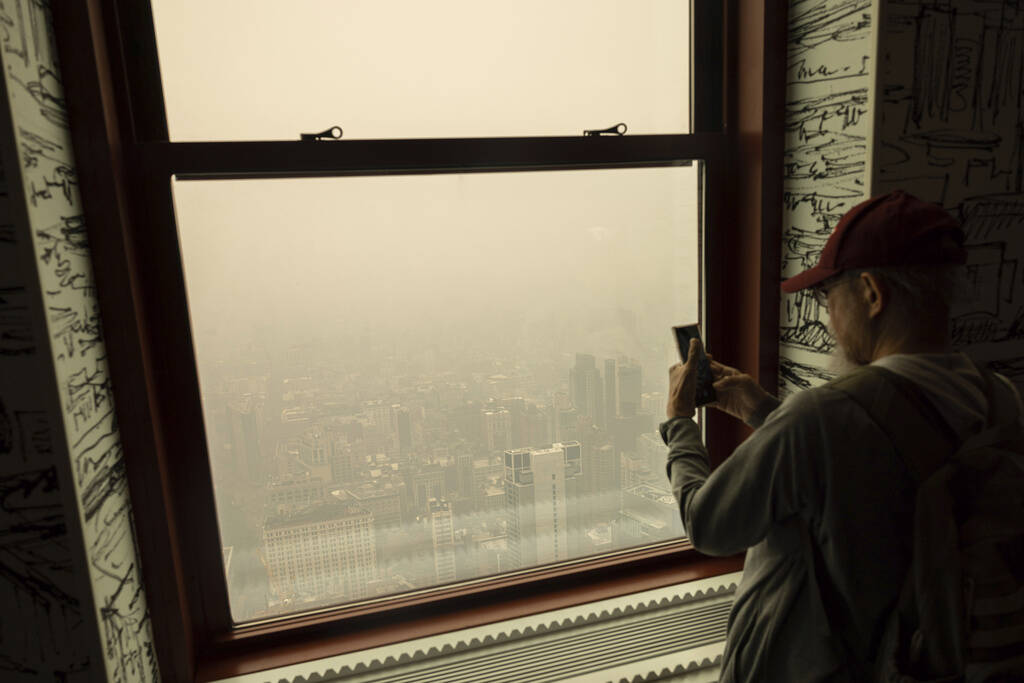 Last month, my girlfriend and I were jolted awake at midnight by the smell of smoke, as if a bonfire had been lit outside of our bedroom. It's an old apartment and our smoke detectors are untrustworthy. Roused from bed, I checked the windows, then the stairwell, then the roof, until finally I was confident that our building was not burning. We would later learn that what stirred us from sleep was smoke blown in from brush fires in the Lynn Woods, only 13 miles away, the closest fire yet.
Too often I have heard friends applaud more mild winters and less rainy summers in New England, thanks to climate change. But if Quebec and California are any indication, the worst for us is yet to come. As drought occurs with increased frequency, we may soon face an unpleasant reality where our air is thick, our forests are ablaze and leafy suburban developments are threatened by brush fires and flames. I doubt the same people will praise the smog and soot that follow.
As Tuesday afternoon turned to evening, the long golden hour held strong. But I began to see what looked like ashes falling from the sky, small white specs blowing in the breeze, like a volcano had erupted without a boom. The particles were sporadic but alarming — a catastrophe, 500 miles away, was now outside of my window. The long golden hour was beautiful for a moment, but as Robert Frost wrote, "Nothing gold can stay."