Jason Aldean is giving country music a bad name 
It might surprise people to know that I love country music. I'm from Boston, politically liberal, and would be considered by some to be a member of the coastal elite. My love of music came through my exposure to the unforgiving punk rock movement of the late '70s. And I worked for Sub Pop at the height of the grunge era. I can't deny that I am a music snob.
But in college, my master's thesis was about country music and second wave feminism. I spent a fair amount of time hanging around in Nashville bars and at the Grand Old Opry during my music business days. As someone who has spent a significant amount of time defending country music to dismissive armchair critics, the latest controversy from Jason Aldean is not helping. It makes me sad and angry to know lots of people are dismissing the entire genre of country music, because of people like Aldean.
The newly-released video for Aldean's song "Try That In a Small Town," has stirred up so much controversy that people who should never have been burdened with knowing his name, now have an opinion. But this song — a dime-a-dozen, over-produced, highly-forgettable release that made a only a quiet splash in May — is the center of a battle in the culture wars. It's all over radio and selling well. Aldean got a hearty backslap from the MAGA king himself, who played the song at a political rally in Pennsylvania last weekend, while the crowd went wild. Aldean wins this round. They win this round.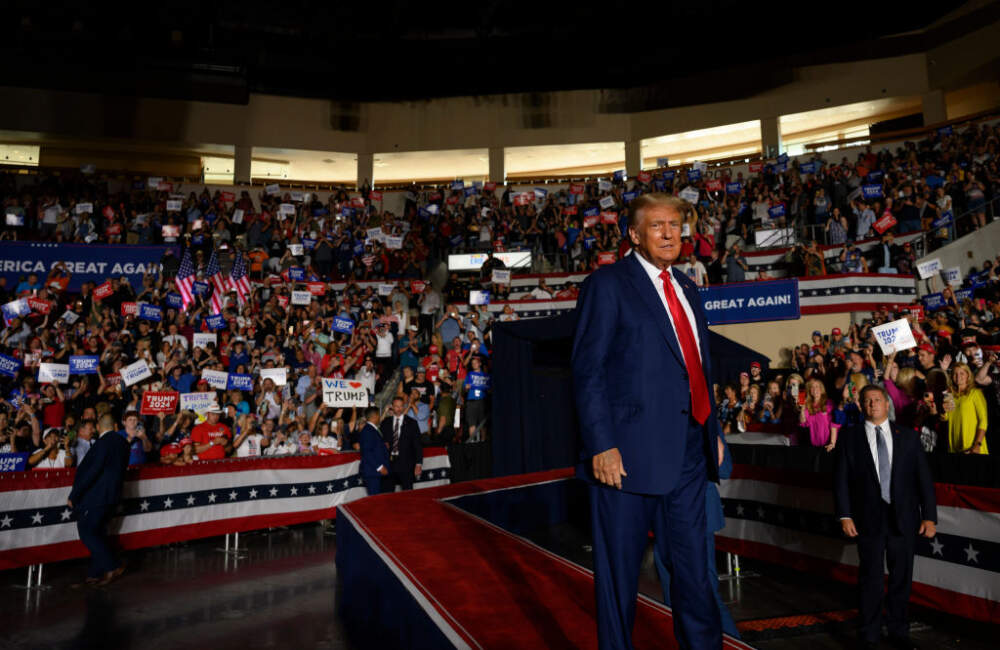 Last Saturday, Aldean, during a performance in Mansfield, Massachusetts, compared his song to the aftermath of Boston Marathon bombings in 2013, as law enforcement searched for the perpetrators of the terror. He essentially admitted that his song is about vigilante justice, and implied that if any one of us Bostonians had found the Tsarnaev brothers, we would have taken justice into our own hands. It was a jarring moment for me, as I am sure it was for many.
I worked in Boston city government, as a member of Mayor Marty Walsh's administration, in the years immediately following the bombings. The youngest victim was a neighbor of mine. Aldean knows nothing about how we took care of our own back then. He couldn't imagine the ways in which our small town supported each other and leaned on each other and forged a future from a very dark time.
Aldean and others like him (and there are many others like him) have been called "Bro-Country," which is a subgenre of country music performed by young men, with elements of rock and hip-hop, about trucks, guns, girls and parties.
[Jason Aldean's] new video is a nationalist's dream, positioned as a threat to anyone deemed other.
His new video is a nationalist's dream, positioned as a threat to anyone deemed other. We see images of protests, carjacking, flag burning and looting while Aldean — who mentions that he's got his granddad's gun — threatens those who would do these things that they might find themselves encountering "good old boys, raised up right" to "take care of our own." And there's fire. Lots and lots of fire. The decision to film it in front of Maury County Courthouse in Columbia, Tennessee, where Black teenager Henry Choate was lynched in 1927 by an angry mob is an affront to decency, pouring salt on the original sin we as a nation can't or won't work to heal.
It's a jab at those of us who believe that the system is not just rigged against Black people, but was designed with the express intention of keeping Black people from being equal. In one of the final shots of the video there is a tractor in silhouette that looks like a tank, evoking a battlefield much more than a crop field. It's not subtle.
So, instead of or in addition to "Bro-Country," I'd suggest we classify this one "Jingo Country." This sub-subgenre has actually been around for a long time. Think Ernest Tubb's "It's America," Merle Haggard's "Okie From Muskogee," and most of the Toby Keith and Lee Greenwood oeuvres. I'd be happy to never see or hear any of it ever again.
In the country music that I love, the music and performers, some of whom are Black, give voice to the struggles of living in America, warts and all.
The universal-themed small town and interpersonal vignettes that move me exist in songs like Jeannie C. Riley's "Harper Valley, P.T.A.", about hypocrisy from the point of view of a single mother. Or Charlie Rich's "Life's Little Ups and Downs," about the truest of true loves against a backdrop of economic uncertainty. I recall Stoney Edwards' "Poor Folks Stick Together," which reveals the positive side of people taking care of each other, or Linda Martell's "Color Him Father," about loss and the love of a non-traditional family. Or  Jason Isbell's "Cast Iron Skillet," about the personal cost of racism.
My list also includes pretty much anything ever written by Dolly Parton, Kris Kristofferson or Jimmy Webb.
Aldean is complaining  that he's being canceled. But he isn't. He is solidifying his fan base: people who either already agree with him or somehow don't see the problem. Did he create a controversy in pursuit of greater fame? Or did he simply reveal himself and then decide to play the victim when the storm began? I don't know. He's selling records and being talked about. He's the anti-woke hero of the moment. He's not a soldier in the culture wars; he's attained a higher rank.
What I do know is that country music is rich and nuanced, and like jazz, blues, soul and other genres, it is uniquely American — broadly, not narrowly. I am disheartened that Jingo Country, in the minds of some, is giving a lot of really great music a bad name.