PIH: Community Health Workers Can Help Rebuild Haiti
This article is more than 10 years old.
Evan Lyon, MD, an associate physician at the Division of Global Health Equity at Brigham and Women's Hospital and an instructor in medicine at Harvard Medical School, focuses on community-based approaches to HIV and TB treatment. Dr. Lyon, a longtime affiliate of Boston-based Partners in Health, has worked in Haiti since 1996, and recently spent several weeks there just after the earthquake hit. He argues that community health workers, or "accompagnateurs," should play a key role in rebuilding the country:
Partners In Health (PIH) is not a disaster relief organization. But PIH's deep roots in Haiti allowed PIH to respond more quickly to provide emergency medical care following the earthquake on January 12 than most disaster-relief organizations. Over the past twenty years, PIH has hired a Haitian staff of more than 4,000, built 12 hospitals and health centers in the Central Plateau and Lower Artibonite Valley, and cultivated a strong working relationship with the Haitian Ministry of Health (MOH).
When the earthquake struck most of our staff was at home, in Haiti. There was no delay or bottleneck getting doctors and nurses to where they were needed most – PIH staff poured into Port-au-Prince to get to work. In the days immediately following the quake, PIH was designated by the World Health Organization (WHO) to "accompany" the recovery of Hôpital Université de l'Etat Haiti (HUEH), the University General Hospital in Port-au-Prince. Standing shoulder to shoulder with our Haitian colleagues, we helped them coordinate the outpouring of international assistance to support their devastated hospital.
PIH dispelled rumors of "insecurity" allowing aid to flow more quickly from the U.N., U.S. military, and other international aid agencies. Also because our 12 facilities (all outside the capital) were largely undamaged by the earthquake, we had the capacity to quickly receive and care for the injured who managed to leave Port-au-Prince. Our facilities in Cange, Hinche, St. Marc, and elsewhere are still overflowing with earthquake related patients.
PIH's work in Haiti is built around community health workers (CHW), a job in Haitian Creole known as an "accompagnateur." Accompagnateurs have a deep understanding of the needs and challenges of their own communities and care for patients as if they were their own family members. The CHW model not only helps PIH quickly identify where the needs are and provide proper care, but it also gives community members a means to provide for their families, at a time when jobs and food and water are scarce.
Half of PIH's employees are already CHWs, and in the wake of the earthquake, PIH has hired dozens more to work on mobile teams that are providing medical care and essential supplies in the tent cities across Port-au-Prince. By injecting resources directly into communities, PIH is helping boost local communities and reaching thousands of people in need.
There is a massive demographic shift and resettlement underway in Haiti, as well as a new generation of amputees — both populations who will be vulnerable for months, years to come. We collectively must accompany these victims through resettlement and rehabilitation. For the amputees, the ongoing medical care includes physical therapy so they can walk again; care for their skin as they are bed bound; help bringing food and water; make their beds, and emptying their bedpans.
We must use the same types of systems we have employed to create high quality and durable infrastructure for health in resettlement and ongoing rehabilitation efforts.
Why not use the CHW model to help care for the injured, homeless, and traumatized by the January 12 earthquake? By training and mobilizing CHWs to "accompany" the victims of the earthquake, we can care for the suffering, build infrastructure where it has been destroyed (or never existed in the first place), and immediately create thousands of jobs. By implementing proven programs, we can help change the future of Haiti.
This program aired on February 4, 2010. The audio for this program is not available.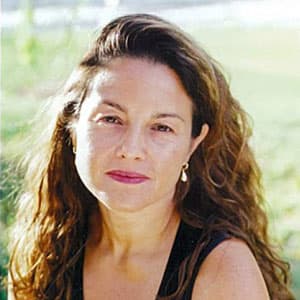 Rachel Zimmerman Health Reporter
Rachel Zimmerman previously reported on health and the intersection of health and business for Bostonomix.