As Reform Kicks In, Mass. Looks Like a Winner
This article is more than 9 years old.
State Health and Human Services Secretary JudyAnn Bigby, MD, says national reform will bring savings and better health care to consumers in Massachusetts:
With the Commonwealth's extremely successful health care reform well underway and the deeply partisan debate on federal health reform having soured so many observers, it may be easy to miss all the good that will accrue to Massachusetts and our residents as a result of the newly-signed federal health reform law. The bill's passage is incredibly validating for Massachusetts and, as universal coverage becomes part of the permanent landscape nationally, our long term goals for containing health care costs can be realized.
Federal health reform will help make health insurance more affordable for working families in Massachusetts. Massachusetts offers subsidies for individuals and families with incomes of up to 300% of the federal poverty level (or $66,000 for a family of four). The final health reform package will offer tax credits for people with incomes up to 400% of the federal poverty level (or $88,200 for a family of four) to purchase insurance through the Insurance Exchange.
Federal health reform will save significant taxpayer dollars. A late breaking compromise between the House and Senate bills will bring in an additional $347 million a year in federal Medicaid match for our childless adults, in recognition of our early initiative to expand enrollment. We will receive an additional $100 million a year in enhanced match for the Child Health Insurance Program (CHIP). The state will save up to $125 million a year after Commonwealth Care members can get receive federally funded tax credits through the exchange. The inclusion of legal immigrants in the eligibility group for the Exchange will saves $70 to $130 million of fully state-funded dollars for insurance coverage for legal immigrants up to 300% FPL. This additional revenue will not only allow us to sustain our commitment to universal insurance and comprehensive coverage, but will free up state revenue for other important programs across state government.
Federal health reform will help seniors with prescription drug costs. The final bill closes the Medicare prescription drug "doughnut hole" for the approximately 81,000  Massachusetts residents who reach this gap in coverage.    It provides a $250 rebate for all Medicare Part D enrollees who enter the doughnut hole in 2010.    The bill also builds on pharmaceutical manufacturers' 50% discount on brand-name drugs beginning in 2011, to completely close the donut hole with 75% discounts on brand-name and generic drugs by 2020.
Federal health reform will allow us to build on the Commonwealth's excellence in health care innovation. The final bills include grant opportunities for states to enhance adult protective services, reduce chronic disease, address health disparities, and improve evidence-based disease prevention. Federal health reform will also bolster the Commonwealth's ongoing efforts to reform the health care payment system. This innovation is critical to lowering health care costs over the long term, an area that is vital to maintaining universal coverage.
Federal health reform will protect Massachusetts consumers from insurance industry discrimination. While Massachusetts provides the strongest insurance consumer protections in the country, current federal law prevents state residents who work for employers that self-insure from being protected by those regulations. The federal bill extends the Massachusetts protections nationwide. These new federal protections will ensure that all Massachusetts residents have access to quality, affordable coverage regardless of their medical history or current health status.
Federal health reform will prohibit co-pays for preventive care. This is an important public health provision that was not included in Massachusetts' reform, and it will encourage everyone to seek the primary and preventive care they need without having to worry about the cost.
Federal health care reform supports Massachusetts strong health care and academic industries. Massachusetts is home to some of the nation's finest medical schools, hospitals, research labs, and biotechnology firms. Federal reform will create a host of new federally funded grant opportunities that will further support medical schools, hospitals, and educational institutions. Grants for training the health care and public health workforces, graduate medical education, education and training in family medicine, internal medicine, geriatrics, pediatrics, mental and behavioral health and nursing will help to support two of Massachusetts' greatest local industries: health care and medical education.
Residents of the Commonwealth should feel proud about the leadership the Massachusetts Congressional delegation showed to help pass national reform. While the bill is not perfect, and many wanted to see the bill go further, there is no doubt that federal health reform is good for the Commonwealth.
This program aired on April 2, 2010. The audio for this program is not available.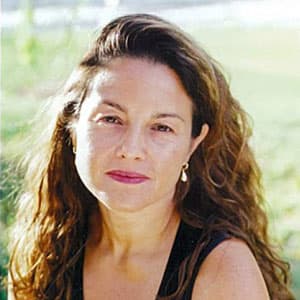 Rachel Zimmerman Health Reporter
Rachel Zimmerman previously reported on health and the intersection of health and business for Bostonomix.