Childhood Obesity Crisis: Can We Grow McNuggets In Our Garden?
This article is more than 9 years old.
Some of the more troubling facts presented by Cardoza and Ginger Moored, of WAMU, in their five part series on obesity include these:
1. One child couldn't bite a carrot because her teeth have rotted from her diet.
2. One obesity clinic had a three-year waiting period.
3. A local councilmember came to support the school gardens program after a kid asked if he could grow Mcnuggets there.
4. One little girl had never seen a strawberry' another called cauliflower "white broccoli."
Here are a few excerpts from the DCentric interview:
So there are many factors that complicate their attempts to get healthy?

Every facet of these kids' lives is complicated…one boy didn't own a scale or a pedometer. He had never been on a treadmill. All of the advantages we might enjoy– we may be able to afford a gym or we may live in a neighborhood where it is safe to go for a walk. They don't have any of that. So even if you tell them to lose weight, what does that mean in terms of class if they don't have access to what they need?
I read that Councilmember Mary Cheh became a proponent of school gardens after she heard a student ask if they could grow McNuggets.

That's a larger issue of how disconnected we are from the process of growing food, especially in urban areas. There is a total disconnect that these kids are not well-served by…they eat junk and don't realize why they need to eat healthy or what that even means. A lot of people ask why the government should be involved, but on a policy level whose responsibility is it? Childhood obesity is a huge problem, but is it a family issue? A school issue? There's no consensus even on that. Why do we even need policies like the Healthy Schools act? It's an uphill battle. And yet gardens are wonderful, kids go outdoors, they see food grow, they learn colors.

Did anything surprise you?

One thing that shocked me is that kids may be picky eaters, but they are curious and interested. Imagine not ever being exposed to strawberries. I remember when a little girl told me that…I asked her to clarify what she meant. Had she never tasted one? She said, "No. I've never seen one." To me that was so shocking. Some kids saw cauliflower and would say, "Can I have white broccoli?"
This program aired on May 3, 2011. The audio for this program is not available.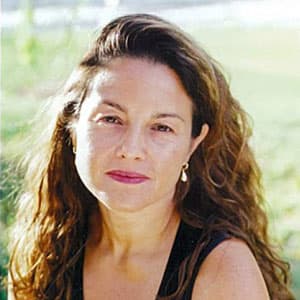 Rachel Zimmerman Health Reporter
Rachel Zimmerman previously reported on health and the intersection of health and business for Bostonomix.