Debunking The Myths Of Massachusetts Health Reform
This article is more than 9 years old.
Have you heard that the government has taken over health care in Massachusetts? Well, that's false. More than 80 percent of residents who are not elderly have private insurance, and 76 percent of employers offer coverage to their workers — up five percentage points since 2007. Or that newly insured residents can't find doctors? Also false. Everyone enrolled in the new subsidized plan for low-income residents belongs to a private health plan and has access to primary-care physicians. But isn't health reform bankrupting the state? No. In fact, while there have been ups and downs due to the recession, overall state spending on health reform has been about what was anticipated.
It's true there's not much news here for local folks up to speed on the raging political and policy debates over controlling health care costs. Still, it's interesting to see the insurer and the doctor pitching their new partnership to a national audience:
One model for collaboration is already up and running in Massachusetts, and so far, it's working. For the past two years, physician groups and hospitals of all sizes have joined with Blue Cross Blue Shield of Massachusetts in a new kind of contractual relationship that gives patients, providers and insurers an opportunity to make health care work more effectively and efficiently. Instead of paying primarily for the quantity of services provided, the "alternative quality contract" aligns financial incentives with what the vast majority of medical professionals want to do with their time and talents — prevent illness, improve quality of life and produce better outcomes for their patients. Data from the first year indicate this approach is producing significant improvements in areas that are closely tied to both the cost and quality of care, such as screening, monitoring and effectively managing patients' chronic conditions; preventing hospital readmissions; and reducing the use of emergency rooms for non-emergency care.

There's no doubt that the changes needed to control health-care spending will be unsettling for many health-care providers. They require more teamwork, communication and coordination than many are used to, along with a growing reliance on data, information systems and process improvement. The payoff, however, is that their patients will receive more appropriate, better coordinated, more personalized and more effective care — better care that is more affordable. And, frankly, it's the only way that we can hope to extend high-quality health-care services to everyone.
This program aired on May 3, 2011. The audio for this program is not available.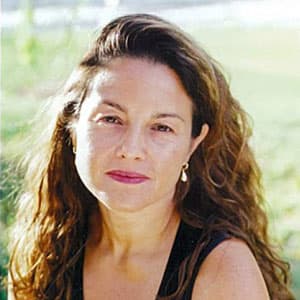 Rachel Zimmerman Health Reporter
Rachel Zimmerman previously reported on health and the intersection of health and business for Bostonomix.