Former Partners CEO James Mongan Dies
This article is more than 9 years old.
From: Broadcast PHS
Sent: Tuesday, May 03, 2011 2:51 PM
To: All User PHS
Subject: Message from Dr. Gary Gottlieb remembering Dr. James J. Mongan

Dear Colleagues,With a heavy heart, I share the news that Dr. Jim Mongan, our beloved colleague and cherished friend passed away today after a lengthy illness. As we reflect on his life dedicated to public service, let us remember Jim for the many ways he touched our lives and the lives of our neighbors and our communities, across the Commonwealth and around the globe. His humble demeanor could never hide his deep passion to continually improve the care we provide our patients and their families.

Where does one begin to knit together a story about the remarkable life of a loving husband, a devoted father, a brilliant and compassionate leader? For Jim, his family was his center – his soul. We shall keep his wife Jean, his children John and Sarah and his entire family in our thoughts and prayers on this difficult day. And let us express our condolences to his scores of friends and colleagues across the Partners HealthCare system, where he served as president and CEO for seven transformative years.

Jim never viewed his work in the singular; he believed success came from the power of working together. Throughout his venerable career, Jim demonstrated that belief in his enduring commitment to improving access to health care. From his days in the administration of President Jimmy Carter, to his time as president of the Truman Medical Center in Kansas City to his years as president of MGH and then Partners, Jim collaborated with his colleagues to work tirelessly as an advocate for patients with a keen focus on quality and safety. Jim's High Performance Medicine initiatives, highlighted by the adoption of the electronic medical record, continue to drive improvements across our system.

Another chapter of his legacy will be his leadership in pushing forward landmark health care reform in Massachusetts in 2006. Jim's vision helped to set the stage for this historic decision, which is proving to be a model for our country. Jim chaired the Commonwealth Fund Commission and the group's reports became important building blocks to inform the national debate. Jim's book that he wrote with Dr. Tom Lee, Chaos and Organization in Health Care, has been called "the single most informative and absorbing examination of what is wrong with the U.S. health care system and what to do about it."

When we remember Jim, the words genuine, generous, dedicated and distinguished only begin to shape the description of a man who made a distinct difference in how we are strengthening our commitment to health care today. The delivery of universal coverage is an issue of social justice; Jim embraced that ideal along with an expectation that we will always challenge ourselves to advance all tenets of our mission.


At this time, funeral arrangements are still incomplete. We will share that information with you when we receive the details. Today, as we remember Jim – let us embrace the lessons we have learned from his leadership and teaching and let the light of his legacy shine on us as we carry forward his vision to make our world a better place – a gift we can give in his honor.

Gary L. Gottlieb, MD
President and CEO
Partners HealthCare
This program aired on May 3, 2011. The audio for this program is not available.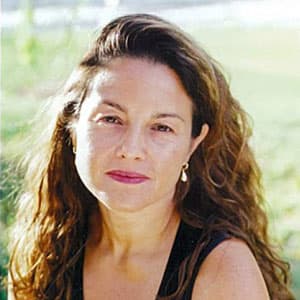 Rachel Zimmerman Health Reporter
Rachel Zimmerman previously reported on health and the intersection of health and business for Bostonomix.