Docs Suggest Fixes For In-Flight Medical Emergencies
This article is more than 9 years old.
Apparently, though, not every airline has a comprehensive, uniform plan in place to deal with in-flight medical emergencies.
Two doctors from Beth Israel Deaconess Medical Center write that "the kinds of approaches that have improved flight safety have not been extended to providing optimal care for passengers who become acutely ill while on board airplanes."
In an online commentary published this week in the Journal of the American Medical Association, physicians Melissa Mattison and Mark Zeidel say that "despite 10,000 in-flight medical emergencies identified by European airlines over a 5-year period, each airline has its own reporting system and protocol. And while emergency medical kits are mandated to contain medications and equipment, actual kits vary by airline."
Even though the Federal Aviation Administration mandates that flight attendant training includes CPR and the use of automated external defibrillators, the authors note that there is no standard curriculum or testing required. "As a result," they write, "physicians responding to emergencies can face a broad array of challenges including cramped physical space, emergency kits whose contents are unfamiliar, inadequate, and poorly organized, and flight crews unaware of how best to assist the physicians."
Unlike the intense root cause analyses that follows a plane crash, for instance, the authors note that medical emergencies in the air tend not to be discussed again after the fact. Here's how the JAMA piece begins:
As the flight begins its descent, a call comes over the intercom: "Is there a physician on board?" Three internists traveling together to a meeting respond. A woman has lost consciousness. She is incontinent and unresponsive, with a strong pulse and intermittent breathing. The physicians ultimately determine the patient has hypoglycemia and a seizure. It takes multiple requests before the flight attendants provide the physicians with the emergency medical kit. When the kit arrives, the flight attendants disappear, and the physicians search in vain for glucagon or intravenous dextrose. The physicians massage oral glucose gel into the patient's buccal mucosa, and the seizure eventually stops. After landing, the cabin crew records the names and contact information of the physicians, with no discussion of the incident.
Mattison and Zeidel suggest four steps to begin to fix the problem:
1. Adopt a standardized recording system for medical emergencies on flights, with mandatory incident reporting and debriefing of anyone involved.
2. Airlines should should solicit recommendations on the optimal content of first aid kids with the goal of creating a standardized kit on every flight.
3. Enhance and standardize training for flight attendants
4. Standardize flight crew communication with ground-to-air medical support, and make sure it's available when there are no health care personnel available.
This program aired on May 4, 2011. The audio for this program is not available.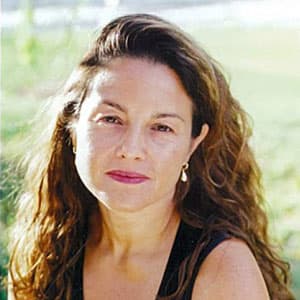 Rachel Zimmerman Health Reporter
Rachel Zimmerman previously reported on health and the intersection of health and business for Bostonomix.