Why 'Transitions' In Health Care Are Dangerous And How To Avoid Them
This article is more than 9 years old.
By Fran Cronin
Guest Blogger
With more than 1.6 million Americans now living in nursing homes, many of us are all too familiar with the debilitating cycle of a nursing home admission followed by repeated hospitalizations, a spiraling into decline, and ultimately death.
I know for my 87-year old father, now living in an assisted living facility, the prospect of a nursing home leaves him hoping he will just drift off one night in his sleep.
A new study released this week by Brown University and published in The New England Journal of Medicine, confirms what many of us have observed: health care transitions, such as moves in and out of the hospital from a nursing home, do not lead to positive outcomes. More common are frequent medical errors; poor care coordination, infections and additional medications. For patients with acute dementia, these transitions can exacerbate already present symptoms such as agitation, confusion and emotional distress.
The scope of this syndrome — in which health care transitions often turn into emergencies — is expressed in a key Brown finding: almost one in five nursing home residents with advanced dementia experienced repeated hospitalizations in the last 90 days of life. Some were even moved as late as the last three days of their life. Burdensome transitions were also found to correlate with other indicators of poor end-of-life care.
[module align="right" width="half" type="pull-quote"]I know for my 87-year old father, the prospect of a nursing home leaves him hoping he will just drift off one night in his sleep.[/module]
This is a far cry from the overt wishes of most families, says Dr. Joan Teno, one of the study's lead authors and Professor of Health Services, Policy and Practice at Brown University. In a 2009 report on end-of-life care, Teno says, "ninety-six percent of families said they requested the nursing home to focus on comfort and palliative care." Instead, the default mode for most nursing homes has been to hospitalize patients when their health status changes, which is "unnecessary and burdensome," Teno says. The better option for dying or acute dementia patients would be to emphasize palliative and comfort care administered in the familiar surroundings of a nursing home.
Why our system of caring for older patients is broken, and how to fix, it is a key topic of debate in the geriatric community. According to the Teno and her colleague, study co-author Dr. Susan Mitchell, a senior scientist and Hebrew Senior Life, one major problem is misaligned financial incentives within our health care system.
"Right now the most pivotal financial incentive is Medicare. The [systemic] fault line is to provide the most aggressive and costly care for nursing home patients. This is the glide
path our health system is currently on," says Mitchell.
Nursing homes also admit non-critical patients. But in my search to find an appropriate assisted living facility for my father, we always hit the same impasse: Medicare, as in: "We don't accept Medicare." If my father, or our family, were unable to afford the assisted living tab, the only option would have been to place my father in a nursing home. For a relatively healthy man no longer able to live independently due to neuropathy, I imagined this placement could have serious consequences. My father would most likely face risky hospital transitions for non-life threatening illnesses, which could result in debilitating blows to his health.
Accompanying the Brown study was a perspective piece written by Dr. Joseph Ouslander, Senior Associate Dean for Geriatric Programs at Florida Atlantic University, and Dr. Robert Berenson, an Institute Fellow at the Urban Institute. The piece compared and contrasted hospital care with palliative nursing home care. In the nursing home to hospital scenario, the patient's care resulted in a $10,000 Medicare bill as well as discomfort and further disability. In the palliative model, the patient was treated and monitored for the same set of symptoms by a nurse practitioner in a nursing home. This episode cost $200 and did not trigger any further complications.
While this scenario was fictitious, the message is clear. Our current health care system has the wrong incentives. The causes may be systemic and complex but these geriatricians feel that with health care reform in ascent, the opportunity in now here to get incentives right.
Financial Incentives
In our current fee-for-service model, built-in incentives benefit multiple parties. To be profitable, hospitals need patients and nursing homes have complied with a reliable stream of them. Doctors providing in-hospital care are more highly reimbursed, and patients returning to their nursing home from a hospital stay often need more intensive care. The use of highly skilled nurses triggers higher nursing home reimbursements. And once the hospital treadmill begins, the intensity of care ratchets up along with transitions, medications and complications.
Palliative care, which is a branch of medicine that focuses on alleviating symptoms and providing comfort, is less aggressive, costly and intrusive. However, success is dependent on doctors adequately counseling families on options and risks, as well as educating them on care directives. "But these conversations don't happen enough," Mitchell says. "And if they do happen, they are inadequate."
Hospice care, which is part of Medicare, was originally designed for cancer patients with a terminal diagnosis. Requiring a six-month prognosis, patients with this directive forgo curative treatments for palliative care. Acute dementia – a profound loss of speech and motor capabilities - is also considered a terminal illness, but has lagged behind in nursing home hospice care. Conforming to the predictive six-month window is the number one challenge says Mitchell. As a result, hospice care has historically underserved acute dementia patients languishing in nursing homes.
"It's like a game of hot potato between the hospitals and the nursing homes," says Teno. "But no one is asking this question: Is this the right care for the severity of the person?"
Advanced Care Planning
To transition from costly aggressive care that is not hospital dependent requires not just a change in how medical care is reimbursed, but also how well families are educated to make informed decisions. The mantra for this is Advanced Care Planning. When care is well aligned between the family, the patient, and the caregivers, doctors can help families establish clear goals for a spectrum of events and put in place care directives that are consistent with family and patient wishes.
"The sad thing is that our current system is so motivated by money because of incentives to get transferred to a hospital," Ouslander says in an interview. "The next few years we will be looking at strategies to improve our health policy and clinical care to reduce cost. This is a time of big opportunity."
Until we see some real reform in end-of-life care, I think I need to have a conversation with my father. I want to make sure my family and I do right by him when he can no longer do for himself.
This program aired on October 3, 2011. The audio for this program is not available.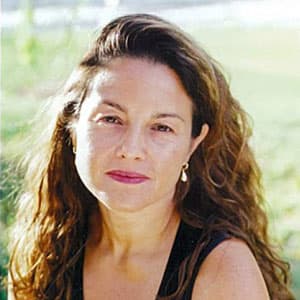 Rachel Zimmerman Health Reporter
Rachel Zimmerman previously reported on health and the intersection of health and business for Bostonomix.