Partners CEO: A 'Sentinel Moment' In Health Reform?
This article is more than 9 years old.
(For related news stories, see WBUR here — Blue Cross, Partners Finalize Deal To Slow Premium Hikes — and the Boston Globe here.)
If I were writing the rough draft of current Massachusetts health reform history, this would be my intro:
On Oct. 5, 2011, it became clearer than ever that Massachusetts would indeed march forward toward payment reform, moving away from traditional "fee for service" and toward giving doctors annual budgets for a patient's overall care.
Whatever now happened in the political arena, the reality on the ground was already shifting dramatically. On Oct. 5, Partners HealthCare — the state's largest hospital system and largest employer overall — officially announced that it would enter a global payment plan offered by Blue Cross. The behemoth of Massachusetts medicine was throwing its tremendous weight and resources behind the move toward global payments. What had been a growing scatter of promising experiments was now going ever more mainstream.
Rough drafts of history aside, and though only about 200,000 patients will be initially affected, I do have the feeling that this is a significant moment in health reform, locally and perhaps nationally, too. How did this come to be? I asked Partners CEO Dr. Gary Gottlieb. His reply, slightly condensed:
There are two elements. One is that, as we've told you, we've been working on our strategy since I started, and that has focused on both care redesign and population management. And an essential part of population management is managing high-risk populations.
We believe that in order for health care to be redesigned in a way that is patient- and family-centered, we need to move away from transactional fee for service, and sharing risk with a payer provides the opportunity to use resources more effectively.
[module align="right" width="half" type="pull-quote"]'Do I think Partners' moving into this is a sentinel moment?'[/module]
It has the potential to be able to focus on individual patient needs and to design care in a way that moves away from transactional and disorganized care. And the AQC [The Blue Cross global payment plan] is the first opportunity in that regard.
We need payment mechanisms that are consistent with the appropriate redesign of patient and family-centered, efficient care. Whether it's patient-centered 'medical homes,' in which we'll manage a substantial amount of population risk — or bundled payments, in which there will be episode payments where we can share the risk with specialists...The more flexibility we have in the way we're paid, the more we'll be able to achieve these goals.
So, I asked, would it be correct to say that as you looked at how to contain costs, you came to the inescapable conclusion that the modes of payment had to change in order to cut costs?
Most of the focus on pricing in a transactional, fee-for-service world is on unit prices of individual transactions. The way we can use resources to ensure people get the right care — and we can ensure that the fragmentation we do the worst with, particularly with the sickest patients, doesn't become the default — is with different sets of incentives and different payment mechanisms.
So do you think Partners' diving into global payments will bring a qualitative change? Am I right to think this is a dramatic moment?

I don't think anything we do is dramatic; we're just another provider. But I think it is important — the vision of the Affordable Care Act is that the country would start to move to alternative payment methods, and this state has been very progressive in that regard. The governor and other state officials have been quite explicit that this is a direction they want to encourage. And I think that our payers are very progressive payers and they've tried to move in that direction as well. And the AQC is a unique product, it's another step in that direction.
Do I think Partners' moving into this is a sentinel moment? I think it's sentinel for us, because we have to deal with the grieving we had over how unpleasant capitation was in the 90s. And there are other ways for using good data in collaboration with payers to be able to do this the right way, to do it better.
This program aired on October 6, 2011. The audio for this program is not available.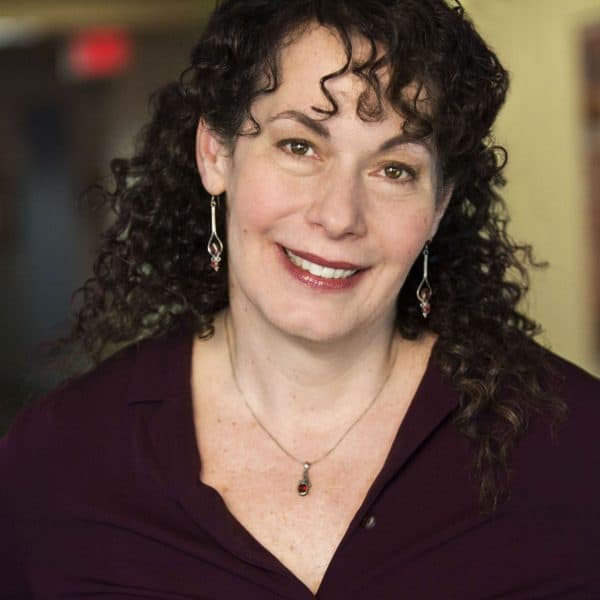 Carey Goldberg Editor, CommonHealth
Carey Goldberg is the editor of WBUR's CommonHealth section.