Couple's Penalty For Shoddy Health Coverage Resonates Nationally
This article is more than 9 years old.
Prediction: The name Destito is going to be bandied about in national politics. I can even imagine an attack ad against ObamaCare: "Do you want to become a Destito?"
Boston Herald columnist Margery Eagan listened in on the Destitos' appeal hearing with the state Connector, the agency that helps Massachusetts residents shop for and obtain health insurance, and describes it in the Herald here. She writes that the Plainville couple, both 50 and already bankrupt, face a $3,000 fine because the shoddy health insurance they bought after their business folded "apparently does not pass muster with the state's mandatory universal health insurance law."
Do I hear the conservative talk show hosts clearing their throats? Already, Newt Gingrich wielded the Herald report against Mitt Romney in the Oct. 18 Republican presidential debate. The Destitos' case touches on the third rail of health reform politics: the "individual mandate" that requires virtually everyone to have health insurance or pay a penalty, for reasons of both equity and economics. it's the hottest-button issue in national health reform, and faces major legal challenges. Posted yesterday, the Herald column has already garnered over 140 comments, including this from MuffinMom: "They had health inurance and the state says it wasn't enough and is fining them???? Beyond the pale!"
[module align="right" width="half" type="pull-quote"]'An avenue for individuals to come tell their stories to a human being'[/module]
But before the Destito case goes national, here's some important context from the Connector: State law does require that health insurance fulfill some minimal coverage levels to count under the mandate, but residents who face fines have ample rights to appeal the fines and explain their economic straits, and their appeals win more often than not.
Glen Shor, chief of the Connector, emphasizes that the appeals process is, very deliberately, a "point of flexibility" in the system, meant to ensure that penalties imposed under the individual mandate "in any given instance are not solely a function of rules on paper doing their thing. Rather, the appeals process creates an avenue for individuals to come tell their stories to a human being, encompassing all the relevant details of their individual lives."
The individual mandate exists for important reasons, he said: "To bring people into the the ranks of the insured; to ensure that their insurance is meaningful and to ensure that this collective endeavor to achieve near-universal coverage in Massachusetts is achieved through shared responsibility.
All those considerations are balanced in the administration of the individual mandate in the appeals process. But we're very proud to have an appeals process here that makes sure that decisions about the applicability of the individual mandate are not really mechanical rules and regulations doing their thing, but rather are based on individuals' stories that they can tell, and we try to make it easy for them to tell those stories through the appeals process."
My best guess is that the Destitos' economic woes made a good enough story to spare them the penalties. The Herald says a decision is expected in a month.
Another important bit of context from Glen Shor: "There are not huge amounts of people who are facing tax penalties in the commonwealth for not having coverage or compliant coverage, because the lion's share do have coverage."
The Connector has heard about 8,000 appeals since 2008, a couple of thousand a year, in a state of over 6 million people, 98% of whom have health insurance.
Connector spokesman Richard Powers sent over this statement:
It's been a rough ride in this economy over the past three years. No matter what the rules say about the type of insurance one must have, the appeals process lets people tell their own story to an independent hearing officer in a way that rules can't capture. An approval rate of 60 percent demonstrates those people are being heard.

The penalty appeal regulations at Title 956 of the Code of Massachusetts Regulations, Section 6.08 state that "the Connector shall consider whether, within the tax year for which the penalty was assessed, the Appellant:

Was homeless, or was more than 30 days in arrears in rent or mortgage payments, or received an eviction or foreclosure notice;

Received a shut-off notice, or was shut off, or was refused the delivery of essential utilities (gas, electric, oil, water, or telephone);

Incurred a significant, unexpected increase in essential expenses resulting directly from the consequences of:


Domestic violence;
The death of a spouse, family member, or partner with primary responsibility for child care where that spouse, family member or partner had shared household expenses;
The sudden responsibility for providing full care for an aging parent or other family member, including a major extended illness of a child that requires a working parent to hire a full-time caretaker for the child; or
A fire, flood, natural disaster, or other unexpected natural or human-caused event causing substantial household or personal damage for the individual filing the appeal; or


Experienced financial circumstances such that the expense of purchasing health insurance that met minimum creditable coverage standards would have caused him to experience a serious deprivation of food, shelter, clothing or other necessities.

The regulations also state that "The Connector shall consider any other grounds that an Appellant may claim demonstrates that he could not afford to purchase health insurance that met minimum creditable coverage standards."
My read: Any persuasive argument can carry the day with the Connector. Still, State Rep. Dan Winslow makes a good point in the Herald column: "Buying insurance isn't enough when it's bought from a licensed broker in Massachusetts? They should go after the broker, not the people."
Maybe at the very least, it might help for us all to know the standards that a health plan must meet under the individual mandate. The Connector's page on "Minimum Creditable Coverage" is here, and all plans bought through the Connector qualify.
Readers, if you've paid for a health plan only to find out it failed to qualify, please share your warnings in the Comments section below.
This program aired on October 19, 2011. The audio for this program is not available.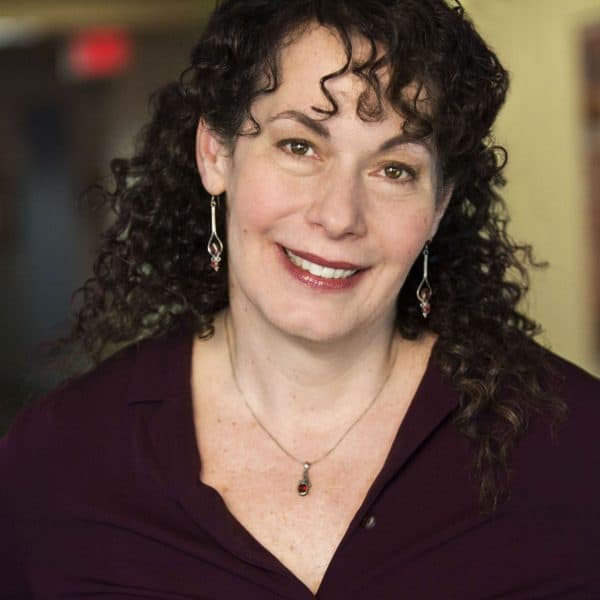 Carey Goldberg Editor, CommonHealth
Carey Goldberg is the editor of WBUR's CommonHealth section.