Speaker Says State Will Tie Health Cost Increases to Economic Growth Rate
This article is more than 7 years old.
House Speaker Robert DeLeo says the goal for future health care cost increases in Massachusetts will be "more in line with Gross State Product (GSP), which is 3.7%."
DeLeo, speaking to members of the Greater Boston Chamber of Commerce, did not say if the goal should be exactly in line with the state's economic growth rate, a little higher or a little lower. The difference could mean billions of dollars, and it's the topic of heated behind-the-scenes debate.
Some business leaders have been pushing for GSP -2 points while others say GSP +1 point (4.7% based on the current growth rate) is more realistic. Premiums for some employers in Massachusetts are growing well below 3.7% right now, but leading economists say this trend won't hold without major changes in the way we deliver and pay for health care.
Victor Fuchs, a man some call the dean of health care economists, told The New York Times today that the US will need a revolutionary change to fix problems with health care costs, quality and access to care.
Senate President Therese Murray has not said if she supports setting a health care cost control goal based on the state's growth rate. The idea of linking health care costs to economic growth has been around for a few years. Back in 2008, the state's Health Care Quality and Cost Council set a goal of holding costs to the adjusted gross domestic product by 2012. So, here is it 2012 and it looks like state house leaders may reach an agreement on this goal, or something in line with it. The other hot topic of debate is what happens when insurers or providers exceed the limit.
Here are the relevant parts of DeLeo's speech, as prepared for delivery:
...Training the workers of tomorrow and creating jobs is important. But equally important is containing those costs that pressure budgets at home and on Beacon Hill - controlling health care costs and providing reforms. Addressing and reforming costs in our health care system remains a priority. While health care reform is a comprehensive issue, there are several essential pieces of our plan that will prove significant to the business community. First is to significantly cut cost-growth in health care. Costs in the health care industry have been growing at an average rate of between 6.7 and 8 percent per year. Our goal will be for medical expenses to grow more in line with Gross State Product, which is 3.7%. Our proposal will provide the means to do so, and will allow the market the necessary time to get there. Thanks to our efforts, insurers and providers are already responding. Costs are coming down, but we need a long term sustainable plan. Health care is a 70 billion dollar industry in Massachusetts, and we need to be more thoughtful in how those dollars are spent.

We will also make aggressive disclosure and transparency changes, giving businesses and consumers the ability to make more informed health care choices. We want to build upon the success of prior reforms which created more limited network and tiered insurance coverage products for businesses and consumers. We want to enhance consumer education and provide protections to empower them to become more engaged. We want to give them the ability to make informed decisions while also ensuring that they will continue to be able to receive the highest quality health care. Additionally, we want to expand initiatives geared towards improved health and fitness through wellness programs. It is important that we create incentives for employees to be more responsible for their health, which will help to reduce the financial burden on the employer.

We recognize that the health care sector is our largest provider of employment, and we do not want to impede innovation. Our aim for this legislation is to preserve our efforts to be the best in health care while comprehensively tackling cost. Five years ago, the Commonwealth made strides in providing access to health care to every citizen. We must make sure that Massachusetts continues to lead the nation in not only access and quality of services, but also in efficiency.

If the years of the current economic downturn have taught us anything, it is that Massachusetts — as it has in the past – leads the nation. Thanks to our financial stability and sound fiscal management, we are poised to outpace other states in the battle for jobs and set the stage for a new era of growth. As we fight for prosperity, we will build on our long-established advantages and position ourselves to prevail in the future. I welcome your help and partnership in this effort.
This program aired on March 6, 2012. The audio for this program is not available.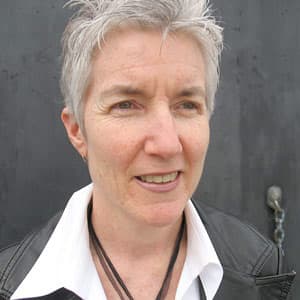 Martha Bebinger Reporter
Martha Bebinger covers health care and other general assignments for WBUR.