Growing Evidence That Health Reform Makes Us Healthier
This article is more than 7 years old.
It's been a looming question: Does health reform actually make people healthier? Sure, universal insurance coverage is nice, but what's the point of overhauling the system unless it truly makes us feel better?
A new study this week that has policy-types aflutter suggests that yes, reform does lead to better "self-reported" health. (OK, self-reporting can be iffy, and this still needs more verifying, everyone notes, but still, the data seems solid.)
Here's Harvard's John McDonough, in his column Health Stew, explaining:
Two economists, Charles Couremanche of the University of Louisville College of Business, and Daniela Zapata from the University of North Carolina Department of Economics, using data from the CDC's Behavioral Risk Factor Surveillance System, "provide evidence that health care reform in Massachusetts led to better overall self-assessed health."

Not just correlation, they found causation, and positively affecting physical health, mental health, functional limitations, joint disorders, body mass index, and moderate physical activity. "The health effects were strongest among women, minorities, near-elderly adults, and those with incomes low enough to qualify for the law's subsidies."
The Atlantic ran this chart in its story on the study and noted:
The graph below charts changes in Massachusetts' health status index against the rest of the United States between 2001 and 2010. After a few years of decline, the state seems to have started improving its health in 2005, before Romney's legislation was implemented. But the researchers ran a regression analysis controlling for a number of factors that could affect health outcomes, and found that the reform law's expansion of coverage was responsible for the improvements during the second half of the decade.
And here's Ezra Klein's analysis in The Washington Post:
Some of those results are a bit odd. Although it's possible to tell yourself a story about how the Massachusetts health reforms affected the body mass indexes of the newly insured, you have to stretch a bit.

But most of them make perfect sense.

The reforms led to more people having insurance, which is to say more people having more opportunities to see a doctor and get early and/or regular treatment for ailments. That led to improvements in health. If that hadn't led to improvements in health, it would be the worth of going to the doctor and getting timely medical care that would be called into question. And if going to the doctor and getting timely medical care isn't worth doing, the Massachusetts reforms are pretty far down the list of practices and policies we need to rethink.
This program aired on March 15, 2012. The audio for this program is not available.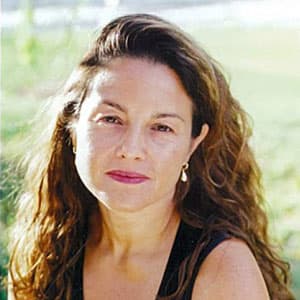 Rachel Zimmerman Health Reporter
Rachel Zimmerman previously reported on health and the intersection of health and business for Bostonomix.