Health Leads Gets $4.5M To 'Prescribe' Food, Utilities To Low-Income Patients
This article is more than 7 years old.
http://www.youtube.com/watch?v=45KLMdzHhq8
The Boston nonprofit Health Leads, whose successful programs have doctors "prescribing" basic resources like food, transportation, housing and heating assistance to low-income patients to boost their overall health, announced it's been awarded $4.5 million from the Robert Wood Johnson Foundation to expand their programs and "to demonstrate the economic value of our model."
Here's the news release:
"We are pleased to provide this renewed funding for Health Leads, whose innovative model helps to eliminate the social barriers that stand in the way of people improving their health," says Wendy Yallowitz, program officer for the Robert Wood Johnson Foundation's Vulnerable Populations portfolio.  "We look forward to working with Health Leads as it continues to build the infrastructure needed to scale its model and help change the way health care is delivered so that patients' unmet resource needs are addressed as a standard part of medical care."

The largest grant in our 16-year history, the funds will support the growth and evaluation of our program to build a case that compels the US health care system to invest financially in connecting patients with the basic resources they need to be healthy.  This grant also allows Health Leads to make the key capacity investments in technology and talent necessary to support this work.

"Health Leads envisions a health care system that connects low-income patients to resources such as food and utilities as routinely as it makes any other subspecialty referral," says CEO and Co-Founder Rebecca Onie.  "Health Leads is uniquely positioned through our partnership with the Robert Wood Johnson Foundation to quantify the impact of a model that systematically addresses the intersection of poverty and health by making these connections."

The Health Leads model enables physicians to write "prescriptions" for basic resources just as they do medication, mobilizing college students to "fill" them by connecting patients to community services such as the nearest food pantry or exercise program.  In 2009, Health Leads received a two-year $2.1M grant from the Robert Wood Johnson Foundation to support program-model improvements.

Currently operating in 21 clinics in six cities, Health Leads expects to recruit nearly 1,000 college volunteers to assist over 9,500 low-income patients this year.  With the support of our many funders including the Robert Wood Johnson Foundation, we anticipate a significant increase in the successful resource connections we facilitate for patients annually.

For more on Health Leads and its CEO Rebecca Onie, read earlier CommonHealth coverage here and here.
This program aired on March 16, 2012. The audio for this program is not available.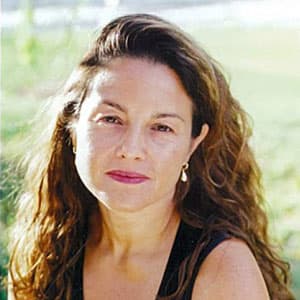 Rachel Zimmerman Health Reporter
Rachel Zimmerman previously reported on health and the intersection of health and business for Bostonomix.