Lyme Disease Tip — Repellent On Shoes — And A Bold Wager Among Entomologists
This article is more than 7 years old.
Toward the end of the segment, I was lamenting to Cary Institute of Ecosystem Studies disease ecologist Richard Ostfeld that I felt as if the joy of the outdoors had been basically ruined for me by the threat of Lyme Disease, and he replied:
"I think that we have to find a happy medium, and not use our legitimate fear of tick bites as a reason to stay inside. If we do use those CDC recommendations, like using repellents — and I remind people to use those repellents, spray those things on your shoes and socks as well as your pants or your bare legs if you're wearing shorts. Ticks that cause Lyme Disease, the nymphal ticks, are on the ground or barely above the ground. They just don't climb very high. So get your shoes and socks, don't leave them unsprayed. And those tick checks are very very important. And also being aware of Lyme Disease symptoms, those flu-like symptoms outside the flu season in the summer. If we use a lot of those protective devices we can seriously reduce our risk of exposure and still enjoy the outdoors.

Now, no bit of news about Lyme Disease ever seems to pass without discussion or debate, and in Radio Boston's Webpage comments, this segment's prediction for this spring brought challenges from two of our own distinguished local insect experts: Richard Pollack and Sam Telford. Writes Prof. Telford:
The ecological factors are only 1 of 3 influences on the number of Lyme disease cases. The other two are human behavior and spring/summer weather events (e.g., drought, lots of rain, one bad storm). Even if the ecological data suggest that this might be a bad year (lots of ticks due to lots of rodents last year, possibly earlier host-seeking activity of nymphs this spring), if we have a drought in May (continue our current precipitation pattern) then nymphal ticks will die sooner than they usually do. Any greater number of cases due to early activity (perhaps as soon as mid April) here will balance the fewer cases reported in July due to tick mortality in June (given a drought). Or, gas prices will continue to suck and folks won't drive down as much to the Cape or the Islands, or to Ipswich, and stay closer to home and thus there might be less exposure.

Accordingly, my opinion is that it is extremely difficult to predict the number of cases in any given year, regardless of the ecological trends. Indeed, I will publicly bet Rick a case of Boston's finest (Sam Adams) that the number of cases for 2012 when DPH tallies them up (data usually in around January of the following year) will be within plus or minus 5 percent of 2011. DPH will provide the numbers; the data is number of confirmed cases for all of Massachusetts. You will judge. (I will send you a check for the beer tomorrow to hold...I am putting my money where my mouth is. I don't know what kind of swill is made in NY but he can bet any case of beer.) If I understand correctly, Rick has predicted 20% more. Let the numbers prove or disprove the skill of the prognosticator!

Of course, anything that promotes awareness is a good thing for public health. By having debates like this, we help educate people. Use personal protection (repellents). Do tick checks in the shower. Go see your health care provider if you have an unexplained fever and believe you live in or have visited a site where you may have been exposed to ticks. However, don't go overboard. There is no reason for hysteria. Enjoy the outdoors.

And Dr. Pollack:
I second Dr. Telford's comments and predictions. The abundance of deer ticks during the coming season depends, in large part, on the weather we're yet to experience. Hence, predicting the population size months ahead is essentially a forecast based upon a forecast (of the weather). That's a very shaky proposition, indeed. I daily receive ticks for evaluation from folks across the region. Although I've noted that the adult deer ticks have remained active on warm days though this unseasonable winter, they do not seem more abundant than expected. If risk has increased, it is likely attributable to more folks out enjoying the great outdoors but then failing to take steps to promptly search for and remove any attached ticks. It will be interesting to see what transpires in the coming months. Two things are clear. Firstly, there will be ticks, regardless of the weather, or the abundance of mice, deer and acorns. Secondly, the ticks neither will read nor comply with any predictions or modeling exercises. So, folks should take care to avoid ticks. For those who find a tick attached, they'd be wise to have it evaluated and to obtain objective guidance.
Richard Pollack, PhD (IdentifyUS LLC)
Will Dr. Ostfeld take the challenge? Stay tuned...
This program aired on March 21, 2012. The audio for this program is not available.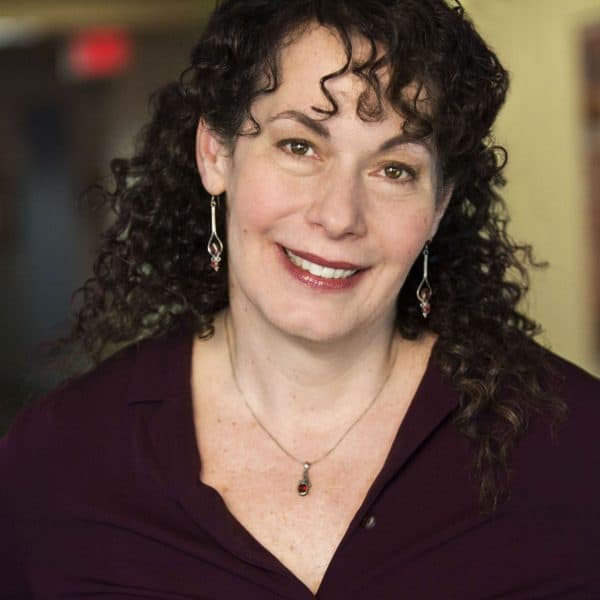 Carey Goldberg Editor, CommonHealth
Carey Goldberg is the editor of WBUR's CommonHealth section.