Vertex's Experimental Cystic Fibrosis Drug Combo Shows Promise
This article is more than 8 years old.
Two little boys in my extended family have Cystic Fibrosis, the debilitating, life-shortening lung disease, so every time there's news on potential new drugs or treatments, we get a flurry of hopeful email.
This week, Vertex Phamaceuticals, the Cambridge-based biotech, announced "promising results from a Phase 2 clinical trial of its cystic fibrosis drug Kalydeco™ and VX-809, a CF drug in development. The results showed a significant improvement in lung function in people with two copies of the most common CF mutation who received the two drugs in combination."
My relatives, a pair of 11-year-old boys, both have two copies of this mutation, the Delta 508 gene. Needless to say, their mother is psyched.
He writes:
We still have much to do, but today's news is a significant step in our work to defeat cystic fibrosis.
We will not rest until we find a cure.
Thank you for all you do.
Sincerely,
Robert J. Beall, Ph.D.
Reuters reports on the business potential for Vertex.
The data suggested Vertex could have a multibillion-dollar franchise in cystic fibrosis, a life threatening genetic disorder that affects about 70,000 people worldwide.

"This is very exciting data," said Dr. Joseph Pilewski, adult cystic fibrosis physician at the University of Pittsburgh Medical Center.

"If this were to bear out in a Phase III pivotal trial it will dramatically impact the treatment options we have for patients with cystic fibrosis," Pilewski said, cautioning that the data is preliminary and has not yet been fully analyzed.

Kalydeco, which in January became the first approved drug to treat the underlying cause rather than symptoms of the life-shortening lung disease, helps only about 4 percent of cystic fibrosis patients with a specific gene mutation.

Vertex is testing combinations it hopes will eventually be able to address the larger CF population. The combination data available on Monday's involves patients with genetic mutations that make up about half the population with the disease. Further data expected from the study could yield results meant to help an additional 30 percent of CF patients.
For a glimpse of how life-changing new therapies for CF can be, see this profile of Roe Van Epps who experienced dramatic improvements in her health taking Vertex's Kalydeco, approved by the FDA earlier this year.
This program aired on May 10, 2012. The audio for this program is not available.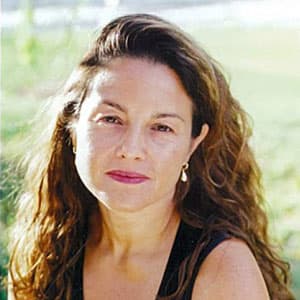 Rachel Zimmerman Health Reporter
Rachel Zimmerman previously reported on health and the intersection of health and business for Bostonomix.