Few Doctors Gaming Global Budgets in Massachusetts
This article is more than 8 years old.
Every time I go see my primary care doctor I hear a lot about how awful health care is and how it's getting worse.  "Just wait," he says about the move to global budgets, "doctors will figure out how to work the system.  I saw it in the 90s, it will happen again."
So when I saw this line in a Health Affairs analysis of the Blue Cross Alternative Quality Contract (AQC) after two years, my doctor's words echoed in my head.
"We cannot distinguish between a true increase in risk and more aggressive coding resulting from incentives."
OK, this might take a little explaining. The study says each year, there are more, sicker patients in the Blue Cross AQC contracts. Why might that be, you ask?  Are doctors who shift to a global budget attracting sicker patients? Are they detecting more medical problems? Or could doctors be claiming to have more, sicker patients, so that they can demand a larger global budget from Blue Cross?
The AQC contracts are based, in part, on whether a physician's group includes, for example, 300 or 3,000 diabetics. If the group has a large ratio of expensive patients, the group can demand a larger AQC budget. Doctors may be "upcoding" - using more complex and expensive codes when billing for patients - to make it look like the doctor has more expensive patients and needs a larger budget.
A 2009 report from the Medicare Payment Advisory Commission (MedPAC) raised concerns about "upcoding."  Health Affairs study lead author, Dr. Michael Chernew, says he looked for upcoding in the Blue Cross AQC contract, but found little evidence that doctors in Massachusetts are claiming to have sicker patients so that they can justify a higher global budget.
Of the 9.9% savings that groups new to global budgets achieved in 2010, Chernew says only 5% of that total can be attributed to doctors who exaggerated the sickness of patients. "The vast majority of the 9.9% is real savings, as opposed to simply coding changes," says Chernew. "Nevertheless, I do think it's an important issue to keep an eye on."
The bottom line - so far - there's little evidence that doctors are gaming global budgets in Massachusetts. I'm sure my primary care doc won't believe me.
This program aired on August 23, 2012. The audio for this program is not available.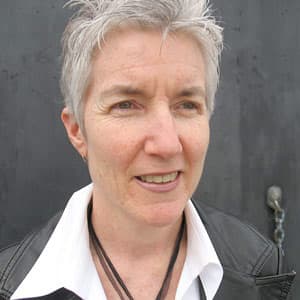 Martha Bebinger Reporter
Martha Bebinger covers health care and other general assignments for WBUR.