Pulling Back The Curtain On The AAP's New Pro-Circumcision Stance
This article is more than 8 years old.
http://www.youtube.com/watch?v=_CvMv9ahHDg
For some excellent context and more backstory on the American Academy of Pediatrics' new recommendations on circumcision, listen to Radio Boston today featuring the very knowledgeable Marvin Wang, co-director of the newborn nurseries at MassGeneral Hospital for Children. (As for his credentials, when asked how many circumcisions he's done, Dr. Wang said he stopped counting after the first thousand.)
The AAP on Monday updated its 1999 circumcision policy statement (which said the data weren't sufficient to recommend routine neonatal circumcision) and now asserts that the health benefits of newborn male circumcision outweigh the risks and insurers should cover the procedure. However, the influential pediatrician's group stopped short of recommending universal circumcision for all baby boys and said the ultimate decision should be left to parents.
Wang says that much of the push for the new AAP recommendations came from clinical studies in sub-Saharan Africa that showed male circumcision reduces the risk of heterosexually acquired HIV infection in men by approximately 60%. Wang also put circumcision in a global context, noting that while the rate of hospital circumcision in the U.S. has dropped from about 79 percent two decades ago to about 55 percent today, in the U.K only about 9 percent of men are circumcised.
Of course, religious, cultural, ethical and parental preferences — and a growing "genital autonomy" movement — have all conspired to make circumcision one of the most controversial surgeries around. A thoughtful BBC article earlier this month on the global controversy and ethics of the practice offers this history:
In the U.S., the popularity of circumcision dates back 140 years to Dr Lewis Sayre, one of the founders of the American Medical Association, says David Gollaher author of Circumcision: A History of the World's Most Controversial Surgery.

Sayre believed that many medical conditions had their root in a dysfunction in the genital area, and that circumcision could be used to treat a startling array of problems, from depression to mental health issues, syphilis and epilepsy.

Circumcision was also promoted as a way of discouraging masturbation, and was regarded as clean and hygienic. It was particularly popular among the higher classes, and was seen as a sign of being well-off enough to afford a birth at hospital rather than at home.

Sayre's theories were later debunked, but not before being widely picked up in other English-speaking countries, in particular in the UK, Canada, Australia and New Zealand, Gollaher says.

US troops also took male circumcision to South Korea after WWII, where it remains extremely popular.

In the UK, around one-third of men were circumcised just before the introduction of the National Health Service in 1948. But the newly-created NHS ruled that circumcision was not medically necessary, and therefore would not be covered. Rates plummeted after that, says Gollaher.

About 9% of men in the UK are now circumcised according to WHO figures (other estimates are slightly higher).

Meanwhile in the US, circumcision came to be so widespread, "it became part of how people viewed the normal body," says Gollaher.
The Radio Boston segment airs at 3 today. Listen and then continue the conversation here.
This program aired on August 28, 2012. The audio for this program is not available.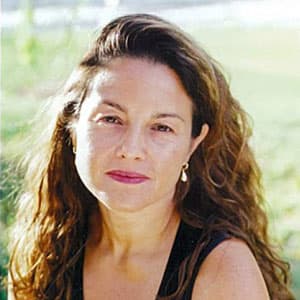 Rachel Zimmerman Health Reporter
Rachel Zimmerman previously reported on health and the intersection of health and business for Bostonomix.