Top MA Senate Health Adviser Moves To Patrick's Office
This article is more than 8 years old.
Starting next week, Seltz will be Patrick's Special Adviser on Health Care Cost Containment.  He'll lay the groundwork for implementation of the state's new health care costs law: setting up boards and commissions, vetting appointments and coordinating changes in various state departments.  This is a temporary position that ends when the law takes effect in early November. It's not clear if Seltz would be offered or consider a permanent position with the administration.
Getting ready to roll-out the law is a full time job that must be done right, says Jay Gonzalez, Governor Patrick's Secretary for Administration and Finance. "This law provides a road map for doing something that we and everyone around the country has had a hard time getting a handle on, rising health care costs," continues Gonzalez. "There's a lot to do, that's why David's being brought on board, to help us make sure we to put it (the law) on the right path and in the right direction."
In a statement, Murray says, "I have had the privilege of working with David Seltz for almost nine years and he is the best, and most qualified, person to help Massachusetts take this next step forward." Seltz, who crafted much of the Senate's version of the health costs law, "will help ensure that we continue to be successful in meeting our cost reduction goals," says Murray.
Critics of the law groan when thinking about all the government beuarcracy the state will create to oversee cost containment efforts and study more than a dozen related issues. Administration officials acknowledge that showing progress to control health care spending sooner rather than later will be one of their top challenges.
This program aired on August 29, 2012. The audio for this program is not available.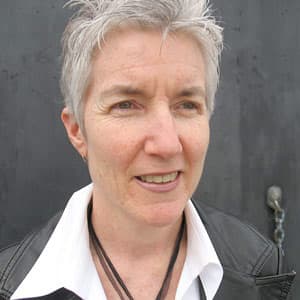 Martha Bebinger Reporter
Martha Bebinger covers health care and other general assignments for WBUR.