NBC: Cost Of Medical Treatment For Bomb Victims May Be Millions
This article is more than 7 years old.
When someone you love needs critical medical care, cost is generally not even a consideration. And it shouldn't be.
But at a certain point, reality seeps back in and the bills must be paid.
So here's NBC providing an early (and rough) reality check, estimating that the price tag for treating Monday's Marathon bombing victims "may reach or surpass $9 million."
How'd they get to that number?   Part of the calculation was based on the 2011 Tucson shootings that killed six people and wounded 18, among them former U.S Rep. Gabby Giffords:
"...health-economist Ted Miller calculated that the average cost for a person injured by gunfire [in Tucson] was $48,610 – or about $50,000 in 2013 dollars.

"One of the commonalities with that and what happened in Boston is that gunshot wounds these days are very often multiple rounds, and the blast injuries were probably multiple injuries (due to shrapnel) that tended to enter multiple parts of the body," Miller said.

"It's probably on the magnitude of $40,000, $50,000 (per person for emergency-room care). But for the people who will be hospitalized for weeks, you could easily be looking at $150,000 to $200,000 per person," he said.

For those who have lost limbs, prosthetics are pricey: $14,187 for a partial foot, $16,690 for a lower leg, and $45,563 for a full leg, according to a 2010 report by the Journal of Rehabilitation Research & Development.

For children who lost legs, the costs are even higher because prosthetics must be replaced several times as they grow. Costs for lower-extremity prosthetics from the time of injury until age 18 may range from $73,140 to $116,040 per leg, according to the Journal of the American Medical Association.
As for paying for all that care, NBC suggests that health insurance, donations or "perhaps an agreement by Boston hospitals and insurance providers to eat some bills" may help offset the costs.
Already, charitable donations are flooding in, reports The Boston Globe:
Within 24 hours of Monday's tragedy, The One Fund, the central charity quickly set up for those affected by the bombings, had received $7.5 million. Much of that came from corporate and major individual donors, but more than 8,500 individuals also contributed to the website, onefundboston.org, city officials said.

Internet fund-raising campaigns for those wounded in the bombings have also drawn waves of support, with one raising more than $200,000 in a single day.

A support fund set up by a high-tech nonprofit group just hours after the attack had raised $130,000, far more than expected. Boston hospitals and charities have been inundated with offers of assistance...

The Red Cross, which said it has sufficient blood supplies, has directed donors to The One Fund, which was established by state and city officials Tuesday. The campaign was launched with a $1 million donation from insurance giant John Hancock.
This program aired on April 18, 2013. The audio for this program is not available.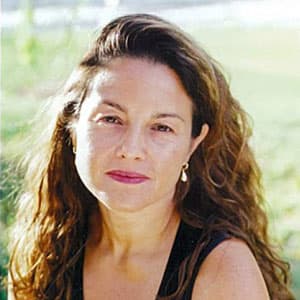 Rachel Zimmerman Health Reporter
Rachel Zimmerman previously reported on health and the intersection of health and business for Bostonomix.