State Of Mass. Docs: Primary Care Tight, Fewer Trainees Stay
This article is more than 6 years old.
Every year, the president delivers his "State of the Union" address, and every year, the Massachusetts Medical Society puts out what I think of as its "State of our Doctors" report. The president usually sums up the state of the union as "strong," or "sound" or some similarly reassuring adjective. The Mass. Medical Society report — formally titled the Physician Workforce Study — is now out here, and might be speechified as "The state of our primary care workforce remains tight." Also, "The farther you get from Boston, the fewer physicians want to go there."
From the report's summary:
The Massachusetts Medical Society's 13th annual Physician Workforce Study found that four physician specialties in Massachusetts in short supply:

Family medicine
Internal medicine
Neurosurgery
Urology

The study showed striking differences in physician recruitment and retention among the state's five regional labor markets. With the Boston/Greater Boston market as a baseline for comparison, the study shows that it is three times as difficult to fill physician vacancies in the Pittsfield/Western Massachusetts market, twice as difficult in the Springfield market, and more than one-and-a-half times as difficult for the Worcester and New Bedford/Barnstable regions than it is for the Boston/Greater Boston region.
From WBUR and the AP:
Massachusetts Medical Society President Ronald Dunlap says it's the eighth consecutive year the survey has found critical or severe shortages in family medicine and internal medicine, the two primary care specialties.

"Twenty, 30 years ago, people would love to stay here because it's such a great region, most people would take a discount to stay in Massachusetts," Dunlap said. "But more recently we're less competitive. So we train more residents than any other area but we retain fewer of them than we have in the past."

About three-quarters of physicians surveyed in western Massachusetts cited difficulty in recruiting doctors to join their practices, and about half said they struggled to retain staff that was hired.

By contrast, only 18 percent of respondents in greater Boston said they had trouble filling vacancies.
And a bit on health reform knowledge from the Mass. Medical Society news release:
Knowledge of and Participation in Health Care Payment Reform Initiatives
For the second year in row, the study asked physicians about their knowledge of state health care reform and payment reform initiatives being undertaken in the Commonwealth, including global payments and accountable care organizations (ACOs).

Familiarity with Chapter 224, the state's cost containment law
Just under half (49%) of respondents said they were familiar with Chapter 224, the state's health reform law on cost containment passed in 2012; 24% said they were not familiar; and 27% indicated they were unsure.

Familiarity with and participation in Global Payment Systems
Familiarity with global payments remains high, with 59% of respondents indicating they are either very or somewhat familiar with global payments.
More physicians (54%, up 5% from last year) said they were likely, and fewer (46% down 5%) said they were not likely, to participate in a voluntary global payment system.
Employed physicians (61%) are more likely to participate in global payments than self-employed physicians (44%)

Familiarity and Participation with Accountable Care Organizations (ACO)
Familiarity with ACOs remains high, with 71% of physicians saying they were either very or somewhat familiar with ACOs.
Of those physician practices that were familiar with ACOs, 42% are currently part of an ACO.
Of those physician practices that were familiar with ACOs, more primary care physicians (49%) were part of an ACO than specialists (38%).
But of course, the most important question is, are our doctors happy? Most find medicine rewarding, the MMS reports, but many are not thrilled with the state's "practice environment."
Physician satisfaction with the profession of medicine
More than three-quarters (77%) of Massachusetts physicians find their careers in medicine rewarding. Despite a slight drop (1%) from the previous year, this figure has remained relatively constant over the last four years.

Physician satisfaction with the practice environment in Massachusetts
Less than half (43%) of physicians expressed satisfaction with the practice environment in the state, with 39% saying they are dissatisfied. MMS officials say that the fact that less than half of all physicians are satisfied with the practice environment reflects the findings of the annual MMS Physician Practice Environment Index, a statistical compilation of nine selected factors that influence the overall practice climate for physicians in the state. While the index rose slightly (up 0.6%) in 2013, it has declined by more than 25% since its peak in 1993.

Physician satisfaction with patient care v. administrative tasks
More than half (53%) of physicians are dissatisfied with the division between patient care and administrative tasks. This percentage has remained constant over the last three years and is especially pronounced among primary care physicians (family medicine, internal medicine), with 59% expressing dissatisfaction with the tradeoff between patient care and the administrative tasks they are required to perform.
Still, it can't be that bad — or maybe other states are no better. An MMS survey of doctors-in-training found that "61% of respondents said they would choose Massachusetts to begin their practice."
This program aired on September 18, 2013. The audio for this program is not available.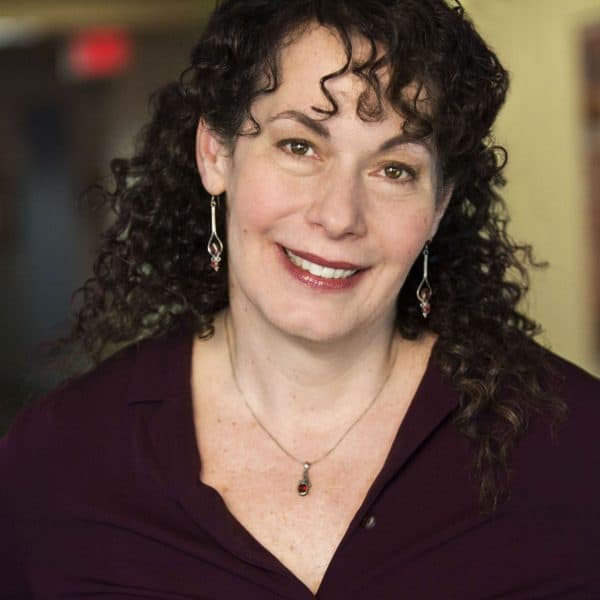 Carey Goldberg Editor, CommonHealth
Carey Goldberg is the editor of WBUR's CommonHealth section.