It's About Health. And Journalism. So Maybe We Got A Little Carried Away
This article is more than 7 years old.
So okay, we got a little excited about the "Knight News Challenge: Health." The Knight Foundation lives up to its name: it's a white knight with plump pockets amid the imploding field of journalism. And its latest "news challenge" — what other parts of the grant-giving world would call a Request for Proposals — was exactly up our alley. It asked: "How can we harness data and information for the health of communities?"
So WBUR is participating in some way in — ahem — several proposals, and we share them here both as shameless self-promotion (you can offer feedback and hit the "applaud" button if so moved) and as examples of the cornucopia of cool ideas the challenge has elicited. More on some of those other proposals as well, below. The feedback period ends in three days.
Check out all all 651 challenge entries yourself here. They range hugely; from apps to maps to platforms to even (so retro!) newspapers. And conveniently, the challenge asks entrants to sum up their idea in just one sentence, included below.
Entries with WBUR participation:
Big Data to Big Story: Data-mining 5 million health records to reveal the long-term effects of drugs and other treatments for typical patients delivered to the public in a meaningful and actionable format.
Big Data to Big Story leverages academic medicine's foremost health-record data-mining tool to allow the public to gain critical, previously unavailable answers about medical treatments and their outcomes.
SharingClinic (From CommonHealth contributor Dr. Annie Brewster)
SharingClinic is an inviting, private "sharing and listening" booth located within the hospital, designed to facilitate the exchange of illness narratives and to make the experience of illness less isolating.
HealthConfidence.org: Much More Than A Website
Healthconfidence.org is the central component of a multimedia accessible, ideology-free Campaign for improvement of personal and community health confidence.
Mapping Local Health Care Prices: A Crowdsourcing Consortium
We are a consortium of news outlets building tools and a process to create crowdsourced, customized databases of health prices, focused on our locations and with an eye to national possibilities.
Merge Social Media Data With Health Records: Connect Patients to What They Need, and Track What Works to Impact Social Determinants of Health
Providing a set of social media-based tools that health systems can use to connect social services information to clinical health records, so that doctors, patients and patient navigators can find up to date information on effective, local resources that meet patients' social needs.
And just to mention a few proposals by some of our local contributors and colleagues:
From Dr. Neel Shah of Costs of Care:
Helping Caregivers Deflate Medical Bills
We will level existing information asymmetries in healthcare by leveraging the capacity of clinicians-in-training to identify routine opportunities to eliminate expensive health services that do not help patients get better, and will then use information technology to visualize and share their firsthand accounts.
From HealthMap, based at Boston Children's Hospital:
HealthMap Vaccine Finder: Connecting Adults to Crucial Vaccines
The HealthMap Vaccine Finder gives users personalized vaccine recommendations backed by the CDC and a list of vaccine providers in their community, enabling the user to actively protect their own health and the health of those around them.
HealthDecider Portal: Using data to stay healthy and get well (from Tinker Ready of the Boston Health News blog.)
From the Boston Globe:
Nothing To Hide: Tracking patient harm and hospital efforts to prevent errors
We aim to help consumers wisely choose the safest hospitals by building a website that tracks incidents of patient harm at Massachusetts hospitals — drawing on a new state database of health insurance claims and on government inspection reports — and pairs that data with information about hospitals' efforts to reduce medical errors, in the belief that the safest hospitals are not necessarily those with low error rates but those that aggressively and openly address cases of patient harm so that employees can learn how to prevent mistakes from happening again.
What have we missed? This one's not local but an important media institution:
HealthNewsReview.org & Crowdsourcing – hearing patients' voices to improve health care news & other media messages
We will improve the public dialogue about health care by providing patients and health care consumers a proven platform for telling media messengers what they're doing well, and where they're missing the mark with the health care news and information they deliver.
There are too many entries to highlight every single brilliant idea, but here's one that simply made me smile:
LOL (Laugh out loud) website will be a focal point to connect with others and set up local laughter clubs Locally. Importantly for people who cannot physically be present they can partake in a virtual club as well.
Readers and other entrants: Please point us to other noteworthy entries in the comments section below. Tinker Ready's Boston Health News blog highlights a handful of entries here. 
This program aired on September 20, 2013. The audio for this program is not available.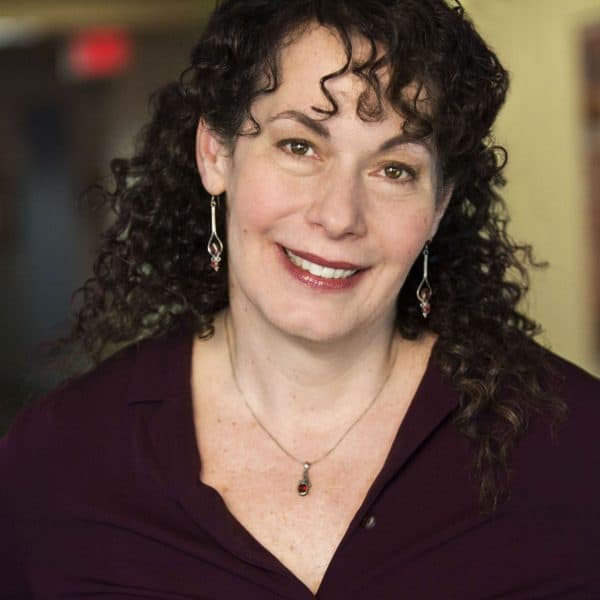 Carey Goldberg Editor, CommonHealth
Carey Goldberg is the editor of WBUR's CommonHealth section.