Girls And Early Puberty: Is It More Than Just Obesity?
This article is more than 6 years old.
An important new study of young girls has determined that childhood obesity is most likely the key driver behind the disturbing, and now widely acknowledged, phenomenon of girls starting puberty at a younger age.
The study, published in the journal Pediatrics, tracked the breast development (thelarche) of girls ages 6-8 in three geographic regions of the U.S. — San Francisco, Cincinnati and New York City.
According to the report, "girls with greater BMI reached breast stage 2 [development] at younger ages." Ethnicity, too, was an important factor: The "median age at onset of breast stage 2 was 8.8, 9.3, 9.7, and 9.7 years for African American, Hispanic, white non-Hispanic, and Asian participants, respectively," researchers report. The bottom line:
We observed the onset of thelarche at younger ages than previously documented, with important differences associated with race/ethnicity and BMI, confirming and extending patterns seen previously. These findings are consistent with temporal changes in BMI.
In an accompanying editorial, "The Enigmatic Pursuit of Puberty in Girls," Marcia. E. Herman-Giddens, of the Gillings School of Global Public Health at the University of North Carolina, Chapel Hill, raises an important question, that is, what else, beyond obesity, might be to blame? "Extensive interacting variables are known to be associated with earlier development in addition to weight and genetics," she writes, noting a long list of possibilites, including "certain intrauterine conditions and exposures, preschool high-meat diets, dairy products, low fiber intake, isoflavones, high-stress families, absent fathers, certain endocrine disruptors, the microbiome as it influences weight, epigenetics, light exposure, hormone-laced hair products, insulin resistance, activity level, geographical location, and others."
Indeed, the study's conclusions, as in so much of research, aren't completely satisfying, particularly for any mother who has surreptitiously surveyed her daughter's elementary school and seen breasts clearly budding on second, third and fourth grade girls, who happen not to be obese.
I know, I know, my little scan around the playground means pretty much nothing when it comes to figuring out what's going on in the population. But it certainly seems like there may be more to this trend than simply the spike in obesity — though that clearly plays a role. (Also, is it still merely a "trend" when it's on the cover of The New York Times Magazine?)
I asked Diane E. J. Stafford, MD, with the Division of Endocrinology at Children's Hospital Boston for her initial take on the Pediatrics study and editorial. Here's are seven (lightly edited) points she made, via email:
1. This supports the previous studies that imply that the "normal" age for puberty may be younger than had been previously documented. It is more helpful in that it was a prospective longitudinal study so it followed the same children over time rather than extrapolating from a cross-sectional study.

2. It is very interesting and, in my opinion, not surprising that those with an increased BMI may be more likely to progress to puberty earlier. I think we have all felt that this was likely be associated. However, "the data support, but do not establish, causality." This is an important caveat and one that will not likely be brought out in the general conversation about this study.

3. There are very likely to be many influences on the timing of puberty, but most of them cannot be easily measured on a population basis, if at all. The assumption of this and other population based studies is that the various other influences (like genetics) are spread evenly throughout the population and "come out in the wash", making obesity the "largest driver" on a population basis. A reasonable conclusion for a large population, but not for an individual.

4. As with all of these studies, I think it is important to remember that these are "secular trends" that may imply a shift in the distribution of the "normal" population (with the average age of puberty moving slightly younger). However, individuals do not always fit into the secular trend and family history, pattern of growth and other factors are important in evaluating a girl with possible precocious puberty. While it is possible that a girl who is overweight may go through puberty earlier than a girl who is thin, how much earlier is "normal" is harder to define. This means that any girl with precocious puberty deserves thought and possible evaluation whether she is overweight or thin.

5. Regarding the editorial, I totally agree with her main point at the end. "Furthermore, because early puberty and menarche are associated with many detrimental health and psychosocial issues, we must not accept this premature development as the "new normal." Data may appropriately alter clinical decisions... but they should not alter forward movement on creating a healthier environment for our children."

6. I would hesitate to start down the path of trying to explain the research into all of these potential environmental concerns. Some have better evidence than others, but almost all have similar problems with confounding variables. I think the bottom line from both the article and the editorial is that first, there are factors that we can control in the environments of our children that we should not ignore from a public health perspective whether it is diet or other exposures. And second, because we still do not know the basic triggers for activation of central puberty, we will likely continue to find factors which may influence the timing of puberty for many years into the future.

7. As for working on the psychosocial effects, I'm not sure there is specific research going on in this area in terms of mitigation, though I suspect that there are many clinical psychologists seeing girls/families to aid in this transition. My own experience has been that the girls who are earlier developers generally do well with the support of their parents to "normalize" the events, and explaining that this is a normal process, just earlier than others will go through it.
Parents, weigh in here please. How are you managing your daughters early development?
This program aired on November 5, 2013. The audio for this program is not available.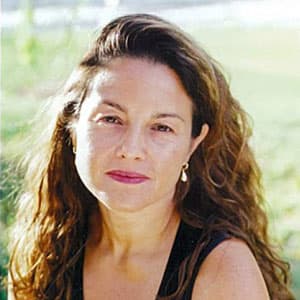 Rachel Zimmerman Health Reporter
Rachel Zimmerman previously reported on health and the intersection of health and business for Bostonomix.