WSJ: Everything You Need To Know About New Cholesterol Guidelines
This article is more than 5 years old.
It's so very disconcerting when deeply entrenched health wisdom is suddenly flipped on its head. But that's the way it often goes in this arena.
So, with such widespread confusion over the new guidelines on cholesterol and statins, cholesterol-lowering drugs, I was relieved to see that veteran health reporter (and my former colleague) Ron Winslow at The Wall Street Journal offered a just-the-facts-ma'am Q & A on exactly what you need to know about the new guidelines. It's got everything from LDLs to the new risk calculator — which was down when I checked this morning. (What's going on with all the bugs in our critcal health care sites??)
Here's a snippet from Winslow:
The new tack recommended by the American Heart Association and the American College of Cardiology is to prescribe moderate to high doses of cholesterol-lowering drugs called statins to patients who fall into one of four risk groups regardless of their LDL status. Here is a look at the implications:

Q. Why get rid of the LDL targets?

A. The targets lack strong scientific evidence. The expert panel that developed the guidelines concluded that by focusing on an individual patient's overall risk rather than a relatively arbitrary set of LDL targets, the strategy to prevent heart attacks and strokes will be more effective and more personally tailored to the needs and preferences of each patient.

Q. What should patients do in response?

A. Patients already on cholesterol-lowering medication should ask their doctors at their next appointment whether they are on the most appropriate therapy to reduce their heart-attack and stroke risk, says Neil Stone, a cardiologist at Northwestern University who headed the panel that wrote the cholesterol guideline.

For people not on cholesterol drugs, a new risk calculator is available online. If you have a 7.5% chance of having a heart attack over the next 10 years, you are a candidate for treatment with a statin no matter your LDL level under the new guidelines.

Q. I have no heart problems and my LDL was 90 in a recent cholesterol test. Is it possible I should be on a statin anyway?

A. This could be a big area of confusion, cardiologists say. Age is a big driver of the risk score, says Roger Blumenthal, director of heart-disease prevention at Johns Hopkins Medical Institutions, Baltimore. "A lot of people 55-plus are going to cross the 7.5% threshold not because they have bad [cholesterol] but because of their age and because their blood pressure is a little bit above 140," he says. "Even though they were optimal last week, now we say you're going to be treated" under the new guidelines. That's a big change, and a lot of patients will balk at that."
He's also addressed my initial reaction to the news:
Q. I read that the new guidelines could double the number of people who qualify for statins. Did the drug industry help write the guidelines?

A. Many of the randomized studies that underpin the guidelines were sponsored by statin makers; most statins are now available in cheap generic versions. Dr. Lloyd-Jones said few members of the expert panel now have industry ties and that the panel took special care to avoid conflicts of interest in its deliberations. "People should have a lot of confidence that we didn't have Big Pharma in the room with us making these decisions," he said.
Of course, everyone covered this story today. For more perspective here's NPR's take (that the new guidelines could double statin use) The Times and Time citing skeptics wary of the new recommendations.
This program aired on November 13, 2013. The audio for this program is not available.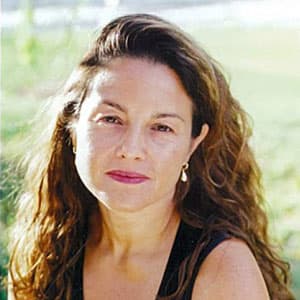 Rachel Zimmerman Health Reporter
Rachel Zimmerman previously reported on health and the intersection of health and business for Bostonomix.