Why To Exercise Today: Preserve Your Ears (You Heard That Right)
This article is more than 5 years old.
They just don't stop coming — the far-flung body parts and systems that you can help by exercising. The latest: Your ears.
Brigham and Women's Hospital researchers report in the American Journal of Medicine that in women, exercise is linked to a lower risk of hearing loss. (And on the flip side, obesity is linked to a higher rate.) From the Brigham press release:
Using data from 68,421 women in the Nurses' Health Study II who were followed from 1989 to 2009, researchers analyzed information on BMI, waist circumference, physical activity, and self-reported hearing loss...Compared with women who were the least physically active, women who were the most physically active had a 17 percent lower risk of hearing loss. Walking, which was the most common form of physical activity reported among these women, was associated with lower risk; walking 2 hours per week or more was associated with a 15 percent lower risk of hearing loss, compared with walking less than one hour per week.
But wait just a minute, you may say; for me to exercise, I have to pipe loud music into my ears. Surely that negates any positive effect? I asked the study's lead author, Dr. Sharon Curhan. She emailed:
Regarding your question about listening to music and using earbuds/headphones while working out--absolutely! What is important is that people learn how to listen to music safely. In order to avoid noise-induced hearing damage, both the "level" (volume) and "duration" of the noise exposure need to be considered. This means that the louder the music, the shorter the time of safe exposure. For example, if you want to listen to your music with earbuds for a long time (say 90 minutes/day or more), then set the volume at 60% volume or less. The longer you want to listen, the lower the volume should be. The headphone types may make a difference, too. Noise-canceling headphones or insert earphones may help reduce background noise so that the volume will not need to be turned as high. However, there are some situations when it is essential to be aware of background noise for safety reasons, such as running or biking on a busy road.
And in case you're wondering how exercise might preserve hearing, I'd sum up the theories as "exercise makes your body healthier, including your ears." The paper offers some possible mechanisms:
Physical activity may have beneficial effects on the cochlear vascular endothelium, enhance detoxification of free radicals, and reduce inflammation...A number of conditions implicated in hearing loss, such as diabetes and cardiovascular disease, are associated inversely with higher levels of physical activity.
One important point, Dr. Curhan said, is that age-related hearing loss may not be inevitable; it seems to result from a complex mix of factors including age, genetics, noise exposure, some medical conditions and certain medications. Her group's research previously found that frequent use of over-the-counter pain relievers, including ibuprofen and acetaminophen, appears to heighten the risk of hearing loss in women and men.
This program aired on November 25, 2013. The audio for this program is not available.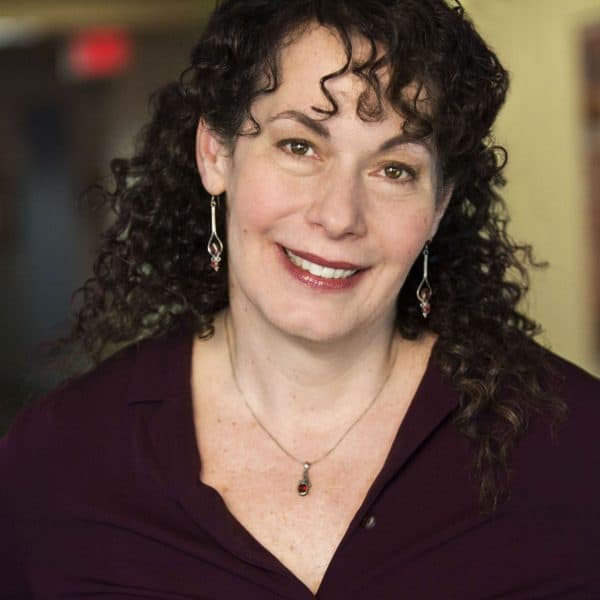 Carey Goldberg Editor, CommonHealth
Carey Goldberg is the editor of WBUR's CommonHealth section.