Mass. Health Insurers Report Losses; Many Premiums To Rise By 3 Percent
This article is more than 6 years old.
Premiums for Massachusetts small businesses and residents who buy insurance on their own are going up.
The average increase for Jan. 1 is 3.1 percent. But this is just the base rate. Your rates could be higher or lower, depending on how much you or your fellow employees have spent on health care this year.
Insurers say premiums are going up because residents are using more care. What's known as "utilization" in the insurance world dropped during the recession, but appears to be creeping up again. Then, say insurers, there's the cost of some expensive new drugs, such as Sovaldi to treat Hepatitis C; taxes related to the Affordable Care Act; and the expense of dealing with the Health Connector's failed website.
Although the average increase for Jan. 1 is just over three percent, there's quite a range.
Shop carefully. Many of the cheaper plans will have a high deductible, so if you have a chronic disease or lots of young children, you may not want this option. You can save money by choosing a plan that limits where you seek care, but check to see if your doctor(s) are in the covered network.
Also today, the state's three largest health plans reported that they've lost money so far this year.
Blue Cross Blue Shield posted a net loss of $32.2 million for the second quarter and $91.4 million loss for the first six months of the year.
"Our second quarter results reflect our continued commitment to delivering more affordable premiums to our members while we absorb costs associated with complying the ACA," said Allen Maltz, Blue Cross CFO.
Harvard Pilgrim's net loss through June is $10.4 million.
Tufts Health Plan also reported a loss: $26 million through the end of June. Tufts CFO Umesh Kurpad said it's the cost of Sovaldi and a large influx of MassHealth (Medicaid) members for which the rates are not adequate. Kurpad said Tufts would need a "seven to eight percent rate increase to sustain the program as it is currently designed. If that increase cannot be achieved, it may be necessary for the state to reduce the scope of the program."
Sounds like a battle with the Health Connector is brewing?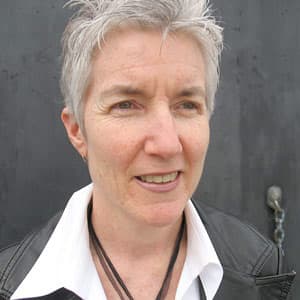 Martha Bebinger Reporter
Martha Bebinger covers health care and other general assignments for WBUR.