Conflicts Abound In Research Studies On Food, Nutrition, Expert Notes
This article is more than 5 years old.
Marion Nestle, a professor in the Department of Nutrition, Food Studies, and Public Health at New York University, has been called one of the most powerful foodies in America. (Michael Pollan deemed her No. 2, right after Michelle Obama.)  Ranking aside, Nestle (no relation) knows her Big Food.
In a recent post on her blog Food Politics, Nestle makes a clear case that food and nutrition "research" is riddled with conflicts of interests — chocolate makers sponsoring a study on the cognitive benefits of cocoa, for instance.
Nestle notes that some studies paid for by food companies or trade groups "almost invariably promote the financial interests of the sponsor." Here are just a few examples she collected in a week or so:
Cocoa flavanol consumption improves cognitive function, blood pressure control, and metabolic profile in elderly subjects: the Cocoa, Cognition, and Aging (CoCoA) Study—a randomized controlled trial, by Daniela Mastroiacovo, Catherine Kwik-Uribe, Davide Grassi, Stefano Necozione, Angelo Raffaele, Luana Pistacchio, Roberta Righetti, Raffaella Bocale, Maria Carmela Lechiara, Carmine Marini, Claudio Ferri, and Giovambattista Desideri. Am J Clin Nutr 2015; 101:538-548 doi:10.3945/ajcn.114.092189.

Conclusion: These data suggest that the habitual intake of flavanols can support healthy cognitive function with age.

Sponsor: Mars, Inc.

Sugar-Sweetened Product Consumption Alters Glucose Homeostasis Compared with Dairy Product Consumption in Men and Women at Risk of Type 2 Diabetes Mellitus, by Kevin C Maki, Kristin M Nieman, Arianne L Schild, Valerie N Kaden, Andrea L Lawless, Kathleen M Kelley, and Tia M Rains. J Nutr. 2015; 145:459-466 doi:10.3945/jn.114.204503.

Conclusion: These results suggest that SSP consumption is associated with less favorable values for HOMA2–%S, LMTT disposition index, HDL cholesterol, and serum 25(OH)D in men and women at risk of T2DM vs. baseline values and values during dairy product consumption.

Sponsor: Dairy Research Institute/National Dairy Council

Squeezing Fact from Fiction about 100% Fruit Juice, by Roger Clemens, Adam Drewnowski, Mario G Ferruzzi, Cheryl D Toner, and Diane Welland. Adv Nutr 2015;6: 236S-243S. doi: 10.3945/​an.114.007328.

Conclusion: The preponderance of evidence supports the position that 100% fruit juice delivers essential nutrients and phytonutrients, provides year-round access to a variety of fruits, and is a cost-effective way to help people meet fruit recommendations.

Sponsor: Juice Products Association

Can probiotic yogurt prevent diarrhoea in children on antibiotics? A double-blind, randomised, placebo-controlled study, by Michael J Fox, Kiran D K Ahuja, Iain K Robertson, Madeleine J Ball, Rajaraman D Eri. BMJ Open 2015;5:e006474. doi:10.1136/bmjopen-2014-006474.

Conclusion: A yogurt combination of LGG, La-5 and Bb-12 is an effective method for reducing the incidence of antibiotic-associated diarrhoea in children.

Sponsor: Parmelat Australia
It's a good reminder to consider the source on all research studies, from food, to medicine to fitness and beyond.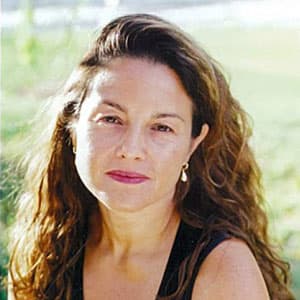 Rachel Zimmerman Health Reporter
Rachel Zimmerman previously reported on health and the intersection of health and business for Bostonomix.