Shops Remove Possibly Dangerous Diet Supplements After Study Faults FDA
This article is more than 6 years old.
Following a report this week that the U.S. Food and Drug Administration kept silent about synthetic stimulant contamination in some popular diet supplements, a major vitamin seller announced it will pull products that may be tainted with the chemical BMPEA.
Here's The Vitamin Shoppe announcement via PR Newswire:
Because the health and safety of our customers is our number one priority, and out of an abundance of caution, we are immediately removing all acacia rigidula containing products, due to the concern that some of them may contain BMPEA, from our stores and website. BMPEA is a synthetic drug-like substance that should not be used in dietary supplements.

We are concerned by the findings outlined in the study published yesterday in Drug Testing and Analysis, which state that some acacia rigidula containing products may also contain BMPEA. If these findings are confirmed by the FDA, these products should not be sold as dietary supplements.

The Vitamin Shoppe requires that all manufacturers of the products we carry comply with all applicable laws. The Vitamin Shoppe decided to remove these products because the safety of these products is now in question and may not be in compliance with FDA regulations. In addition, the Vitamin Shoppe continues to encourage the FDA to use its authority to remove any dietary supplements from the market which it deems unsafe.
On Wednesday, The New York Times offered a detailed account of the tainted supplement study, which was published in the journal Drug Testing and Analysis:
Popular weight-loss and workout supplements on sale in hundreds of vitamin shops across the nation contain a chemical nearly identical to amphetamine, the powerful stimulant, and pose dangers to the health of those who take them, according to a new study. The Canadian health authorities in December called the chemical, BMPEA, "a serious health risk," and pulled supplements that contain it from store shelves.

The Food and Drug Administration documented two years ago that nine such supplements contained the same chemical, but never made public the names of the products or the companies that made them. Neither has it recalled the products nor issued a health alert to consumers as it has done with other tainted supplements. The F.D.A. said in a statement that its review of supplements containing the stimulant "does not identify a specific safety concern at this time."

But public health experts contend that the F.D.A.'s reluctance to act in this case is symptomatic of a broader problem. The agency is not effectively policing the $33 billion-a-year supplements industry in part because top agency regulators themselves come from the industry and have conflicts of interest, they say.
Dr. Pieter Cohen, an assistant professor at Harvard Medical School, and the lead author of the study, said in an email that he has some short-and long-term hopes for what happens next in the tainted supplement saga. Cohen, also a primary care doctor at Cambridge Health Alliance wrote:
I would hope the FDA stops hiding their head in the sand and immediately warns consumers that they have found a synthetic stimulant in many supplements. The FDA should use it's full enforcement capabilities to remove BMPEA from all supplements. The FDA should also clarify that the plant being used as cover for this stimulant, a shrub called Acacia rigidula, has no legitimate place in supplements and all supplements labeled as containing Acacia rigidula should be immediately withdrawn from the market.

More importantly, how the FDA handles this latest controversy will have huge implications moving forward. If other companies see that there are no consequences for introducing synthetic stimulants, then we will see an explosion of new designer drugs in supplements. The FDA needs to move aggressively against the manufacturers to make it clear that the law will be enforced and that there are serious consequences for violators. This is the only way to start eliminating these dangerous products from store shelves.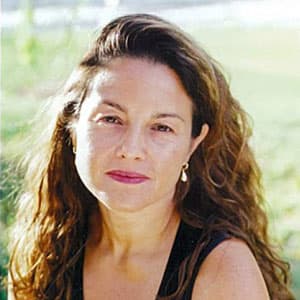 Rachel Zimmerman Health Reporter
Rachel Zimmerman previously reported on health and the intersection of health and business for Bostonomix.