Beth Israel Doctors Travel To Nepal To Aid Relief Efforts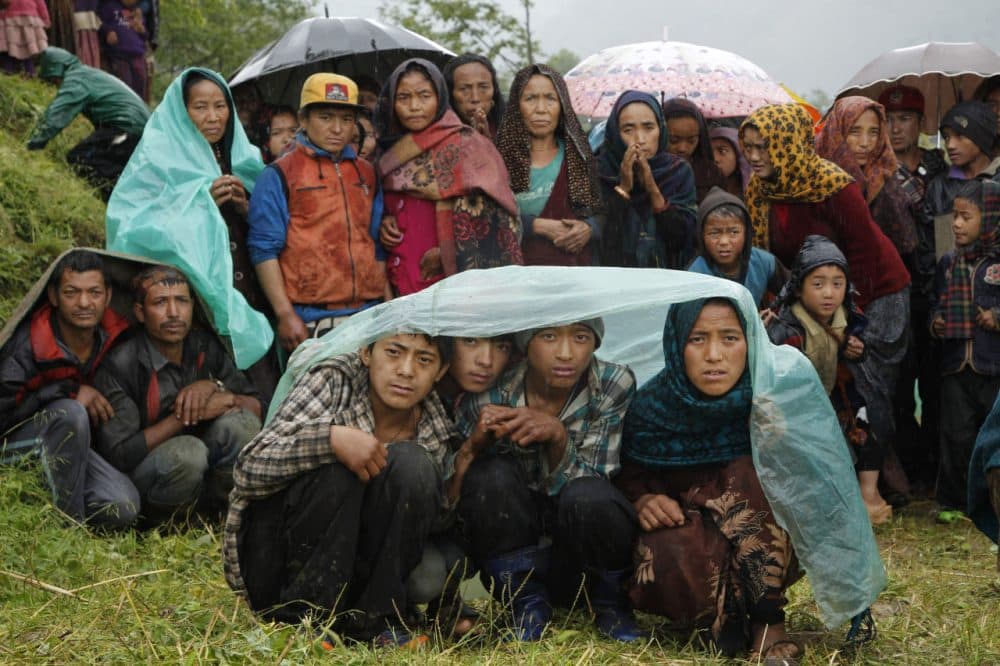 This article is more than 6 years old.
A team of doctors from Boston's Beth Israel Deaconess Medical Center is heading to Nepal Wednesday to aid with earthquake relief efforts.
As of Tuesday, more than 5,000 people were confirmed dead and nearly 11,000 injured from Saturday's 7.8-magnitude earthquake that hit just outside the capital city of Kathmandu.
Beth Israel Disaster Medicine Fellowship Director Greg Ciottone says the team will set up a base at a hospital 30 kilometers southeast of Kathmandu. He said the doctors will essentially function as "a mobile emergency department," but will not be performing complex surgeries.
According to Ciottone, the group is planning to work in areas with little to no drinking water, power or communication infrastructure.
"We have to take all of that into account," he told WBUR's newscast unit. "So we take our redundant communication systems with us. We take all the personal items and necessities for water, food, shelter."
He said the doctors are also preparing to face wet and somewhat cold conditions.