Are Skinny Jeans Bad For Your Health?
This article is more than 5 years old.
This is the kind of headline that can trigger a snarky response even in the most compassionate person: "Squatting in 'skinny jeans' can damage nerve and muscle fibres in legs and feet."
Yes, it's true: A case report published this week in the British Journal of Neurology, Neurosurgery and Psychiatry describes a 35-year-old woman who suffered serious muscle damage, swelling and nerve blockage after squatting in her super tight skinny jeans. (The jeans were so tight, in fact, that doctors had to cut them off to treat her.)
Here's the top of the report (my bold added):
A 35-year-old woman presented with severe weakness of both ankles.

On the day prior to presentation, she had been helping a family member move house. This involved many hours of squatting while emptying cupboards. She had been wearing 'skinny jeans', and recalled that her jeans had felt increasingly tight and uncomfortable during the day. Later that evening, while walking home, she noticed bilateral foot drop and foot numbness, which caused her to trip and fall. She spent several hours lying on the ground before she was found.

On examination, her lower legs were markedly oedematous bilaterally, worse on the right side, and her jeans could only be removed by cutting them off. There was bilateral, severe global weakness of ankle and toe movements, somewhat more marked on the right... Sensation was impaired over the lateral aspects of both lower legs, and the dorsum and sole of both feet...Nerve conduction studies showed conduction block in both common peroneal nerves between the popliteal fossa and fibular head...
The story of the skinny jean medical emergency went viral, with fashionistas and feminists weighing in on whether the era of super-tight jeans is over. The New York Times did a piece headlined "Why You Shouldn't Throw Out Your Skinny Jeans," and interviewed the paper's fashion director, who declared:
Not all skinny jeans are created equal, and it would be alarmism to jump to the conclusion that one pair of skinny jeans created health issues, ergo all skinny jeans are bad. I think the takeaway is skinny jeans are one thing, jeans that actually inhibit movement something else. Maybe we should call them straitjacket jeans. Those should be avoided.
Still, after reading the study, it's hard not to feel a little empathy. Who among us hasn't worn a heel just a bit too uncomfortably high, or a pair of movement-limiting pants (and don't even get me started about thong underwear) in an attempt to feel better/younger/sexier?
I asked Emily Sandoz, a clinical psychologist in Louisiana and author of the book "Living with Your Body and Other Things You Hate", for her thoughts on the study. Here's what she wrote back:
It's terribly unfortunate the ways we are willing to treat our bodies in order  to look a certain way. This woman is really not alone.

There are truly daily reports of people injuring themselves with efforts to rein their bodies in this way or that - working out past the point where proper form is possible, putting food or medications in our bodies that make us ill, wearing  clothing that causes pain, or at times, permanent damage.

My hope is that we can come to a place where caring for our bodies is more important than making them look a certain way.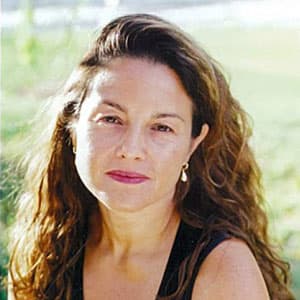 Rachel Zimmerman Health Reporter
Rachel Zimmerman previously reported on health and the intersection of health and business for Bostonomix.