To Help Combat Drug Abuse, Drop Off Your Old Medications At Drug Take-Back Day Saturday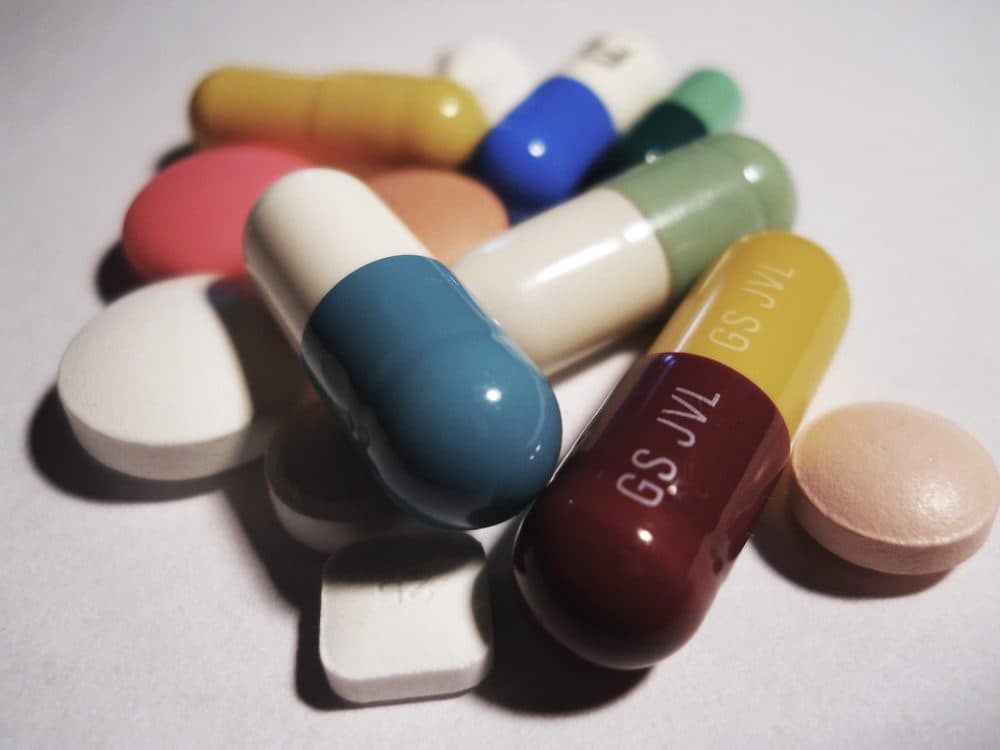 This article is more than 5 years old.
Gov. Charlie Baker wants you to clean out your medicine cabinet this weekend.
Baker is urging residents to take part in Saturday's national drug take-back day by dropping off their old or unused prescription medications at one of the state's 170 participating sites.
Across the state Saturday, sites from schools to police stations to senior centers will be accepting prescription drop-offs from 10 a.m. to 2 p.m. Collection sites can accept any pills or patches, but no liquids or needles.
"I urge the Commonwealth to open their medicine cabinets and take advantage of this convenient and effective program in your communities," Baker said in statement released Friday. "Medications can be misused, and as we've seen with the opioid crisis, the results can be deadly."
Holding and promoting drug take-back events was one of several recommendations from the governor's Opioid Working Group, which was charged with coming up with ways to help stem the opioid addiction crisis in the state.
"Certain medicines that are left lying around, such as painkillers, are highly susceptible to being stolen and sold on the street," Lt. Gov. Karyn Polito said in the statement. "This free service addresses a vital public safety issue. Old prescription drugs can be dropped off -- no questions asked."
A full list of participating sites is available here.