FDA Reclassifies Vaginal Mesh, Device Used For Prolapse, As 'High Risk'
This article is more than 5 years old.
The U.S.Food and Drug Administration has moved to strengthen regulations on vaginal mesh, a controversial medical device used to treat pelvic organ prolapse, a condition that can occur after childbirth as a result of weakened pelvic muscles.
Following reports of thousands of injuries related to the devices, FDA issued two orders this week: It reclassified the devices from Class II, generally considered to be a moderate-risk, to Class III, considered high-risk. Additionally, the agency will now require vaginal mesh manufacturers to submit "a premarket approval (PMA) application to support the safety and effectiveness of surgical mesh for the transvaginal repair of" pelvic organ prolapse.
From the FDA statement:
Manufacturers of surgical mesh to treat POP transvaginally will have 30 months, as required by federal law, to submit a PMA for devices that are already on the market. Manufacturers of new devices must submit a PMA before those devices can be approved for marketing.
Prolapse occurs when pelvic muscles become stretched, torn or weakened, making it difficult to support the bladder, bowel or uterus; these organs can then drop and bulge into the vagina.
"While not a life-threatening condition, women with POP often experience low back pain or pelvic pressure, painful intercourse, constipation or urinary problems such as leakage or a chronic urge to urinate," according to the FDA.
This week's move follows a series of actions by the FDA warning of potential dangers of vaginal mesh. Notably, the agency's latest orders relates specifically to transvaginal surgery for prolapse, and not other conditions, such as stress urinary incontinence, which has also been treated with vaginal mesh.
For reaction, I reached out to several doctors and a woman who suffered from complications related to vaginal mesh.
Amy Gezon, who testified before an FDA advisory panel about her experience back in 2011, sent me this email: "I am disappointed that the FDA did not reclassify mesh kits for the treatment of [stress urinary incontinence]. The apparent disregard of the serious complications experienced by myself and countless other women is truly disheartening."
Doctors' comments were mixed.
Peter Rosenblatt, director of urogynecology at Mount Auburn Hospital in Cambridge, wrote:
Many urogynecologists like myself support the reclassification of transvaginal mesh to Class III devices. This will ensure that these devices undergo extensive clinical testing before they can be marketed to surgeons who perform prolapse surgery. It is important to note that the FDA did not pull these products off the market. They understand that when used properly, these devices are very useful and provide an important treatment option for some women with extensive or recurrent prolapse. It should also be noted that this reclassification does not affect other synthetic mesh products used in urogynecologic surgery; specifically slings, which have become the "gold standard" treatment for stress incontinence, and mesh used in abdominal prolapse repair, such as laparoscopic and robotic surgery.
Quoc Dien-Trinh, with the Division of Urology at Brigham and Women's Hospital in Boston, added:
Notably, this reclassification does not apply to surgical mesh for other indications, including stress urinary incontinence. It is important to recognize that the right devices used by the wrong surgeons will almost always lead to poor outcomes.
And Jeannine Miranne, with the Division of Urogynecology at the Brigham, said the FDA's move is "unfortunate":
I think the FDA's reclassification of surgical mesh for transvaginal repair of pelvic organ prolapse is unfortunate and will only heighten the public's concerns regarding the use of vaginal mesh. I do believe that vaginal mesh has a role to play in women's health and is a reasonable option for a select patient population (i.e. older patients with recurrent prolapse who are not very sexually active and have no history of chronic pain) after careful consideration of the risks and benefits.

I also think that the reclassification will discourage companies from investing in products and conducting research that may benefit women's health.
To help consumers sort through all of the conflicting opinions, the FDA also posted recommendations for patients considering vaginal mesh surgery for prolapse:
Be aware of the risks associated with surgical mesh for transvaginal repair of POP. Know that having a mesh surgery may put you at risk for needing additional surgery due to mesh-related complications. In a small number of patients, repeat surgery may not resolve complications. Ask your surgeon about all POP treatment options, including surgical repair with or without mesh and non-surgical options, and understand why your surgeon may be recommending treatment of POP with mesh.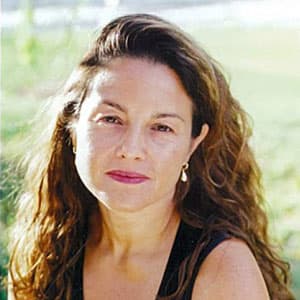 Rachel Zimmerman Health Reporter
Rachel Zimmerman previously reported on health and the intersection of health and business for Bostonomix.