Warning: Flu Season Peak Hits Late This Year — Like Maybe Now
This article is more than 5 years old.
It knocked me flat. Then it hit me with chills so violent only piles of blankets could calm them. It left me too weak to do anything but watch brainless TV all weekend, wondering how I'd become such a wimp that some garden-variety virus could lay me so low.
Then, Monday morning, my weekend misery suddenly all made sense.
"Believe it or not, flu season still hasn't peaked," said the email from Flu Near You, which crowdsources flu surveillance. "In most years, cases of the flu virus peak in February or early March, but as of this week, flu is still spreading and the height of it is not in sight yet, according to epidemiologists at the CDC."
Aha. Nice to know that I wasn't hit by sudden sloth. Though I got no lab diagnosis, chances are I was felled by the common virus that scares me most, far more than Ebola or Zika: the flu. Here on the Eastern Seaboard, we'd been largely spared our annual flu woes this year -- until now. And nationwide, as of last week, flu reports were spiking in more than half of states, amounting to what's looking like an unusually — though not uniquely — late peak to the flu season.
"This has been a really late influenza season," Dr. Lynnette Brammer, an epidemiologist in the influenza division of the CDC, said in an interview. "If you go back and look at the last 33 seasons, only five of those have peaked during March, and none of them have peaked in April. We don't yet know when influenza activity is going to peak this year. Data that we posted last week for the week ending March 12 showed influenza activity still increasing."
Here in Massachusetts, case numbers are shooting up, as you can see on the graph below:
"We are definitely seeing an increase in flu activity, in the last week or two in particular," says Dr. Larry Madoff, director of epidemiology and immunization at the state Department of Public Health. "We're characterizing it as 'moderate' and 'widespread' in Massachusetts right now."
And it does not yet seem to be abating.
"It still seems to be on the way up," Dr. Madoff says. "Anecdotally, we're hearing this from providers, from people in the community, and we're certainly getting this from our sentinel networks and laboratory testing that flu is on the way up, so we don't know when it will peak."
On the positive side, he notes, it has been a milder flu season than usual until now. That may be in part because the predominant strain of the virus this year is H1N1 — remember the pandemic of 2009? — and the population has had time to build up some immunity to it, Dr. Madoff says.
Also, this year's vaccine is a good match for the flu strains that are circulating, and is estimated as 60 percent effective.
So that's the good news. The bad news is that if you were rejoicing that you made it through winter flu-free, not so fast: You still have to weather spring.
What might be causing this late flu peak? After an oddly warm winter here in Massachusetts, followed by an oddly warm then suddenly cold March, might climate be at work?
The short answer is that flu dynamics are highly complex and nobody really knows, but Dr. Madoff says the year's weather is a possible factor.
"The weather has an impact and climate has an impact," he says. "We know that flu is transmitted better during periods of cold weather and we certainly see that with the seasonality of flu every year. And it's been shown that flu is better transmitted with dry cold air, and that certainly could have an impact, and it has been a mild unusual winter here."
Whatever the factors involved, all the usual advice holds, from hand-washing to mouth-covering. And flu experts say that spring or not, it's not too late to get a flu vaccine if you haven't gotten one yet this year. Yes, the immunity takes a couple of weeks to kick in, but the flu season can be expected to last quite a bit longer than that.
Radio Boston's Adam Asher spoke with Dr. Graham Snyder, an infectious disease specialist at Beth Israel Deaconess Medical Center, about this late flu spike. Some excerpts:
What are some prevention measures people can take?
The most important thing every year is get the flu vaccine. It's probably not too late to get the flu vaccine this year. We have some preliminary data that it's almost 60 percent effective at preventing the flu. But even if you get the flu, the flu vaccine can help prevent it from being more serious than it might have been otherwise. So every single year it's important to get the vaccine.
In addition if you feel like you have the flu, get in touch with your doctor. For some people, in fact for most people, including people with chronic conditions like asthma, lung disease, diabetes, obesity and people who are over 65 or pregnant, getting an antiviral can be quite important.
It's also important if you're worried you have the flu, or that someone in your family has the flu, to observe the right hygiene. Wash your hands often, and, if you're in public particularly, cover your cough with the elbow, or cough or sneeze into a tissue and make sure you wash your hands afterward. We remind people all the time: wash your hands, wash your hands, wash your hands. And during the flu season I've recently sat in an airport next to someone who was just coughing out into the air. That's a good way to pass the flu around. We want to make sure people are doing the right thing to keep it to yourself.
Has it surprised you, how many cases of the flu you're seeing?
Well, there's so much variability year to year, it's almost never a surprise when we see something different happen. I would also add that ... about two-thirds to three-quarters of the flu that we're seeing is the same H1N1 that's been circulating since the first outbreak in 2009 and almost entirely all the flu strains we're seeing are protected by the flu vaccine this year.
One of the messages from the CDC this year is that it's important to consider treatment. If you're young, healthy, not pregnant and the flu you have is not so serious that you need to be in the hospital, an antiviral may not be indicated. We know it shortens the disease by a day or two, but you'll probably get better. Everybody else ... an antiviral medication may be helpful, even if it's more than two days after you've had the disease. An antiviral can help reduce the risk of serious complications of the flu, especially people who are at high risk of complications.
Readers, have you been hit by the flu lately? (And was it like mine, only really bad for less than a day but then followed by days of striking lassitude and fatigue?)
For flu-tracking enthusiasts, HealthMap Flu Trends compares estimates and offers a forecast here.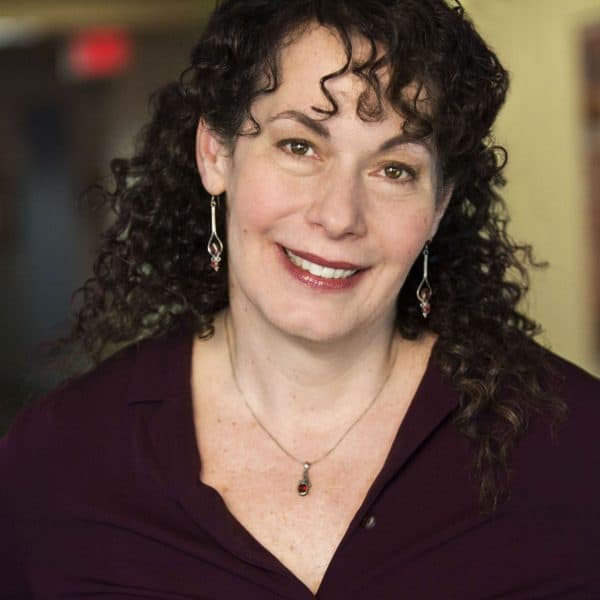 Carey Goldberg Editor, CommonHealth
Carey Goldberg is the editor of WBUR's CommonHealth section.