In Memoriam: National Leader On Health Communication And A 'Beautiful Soul'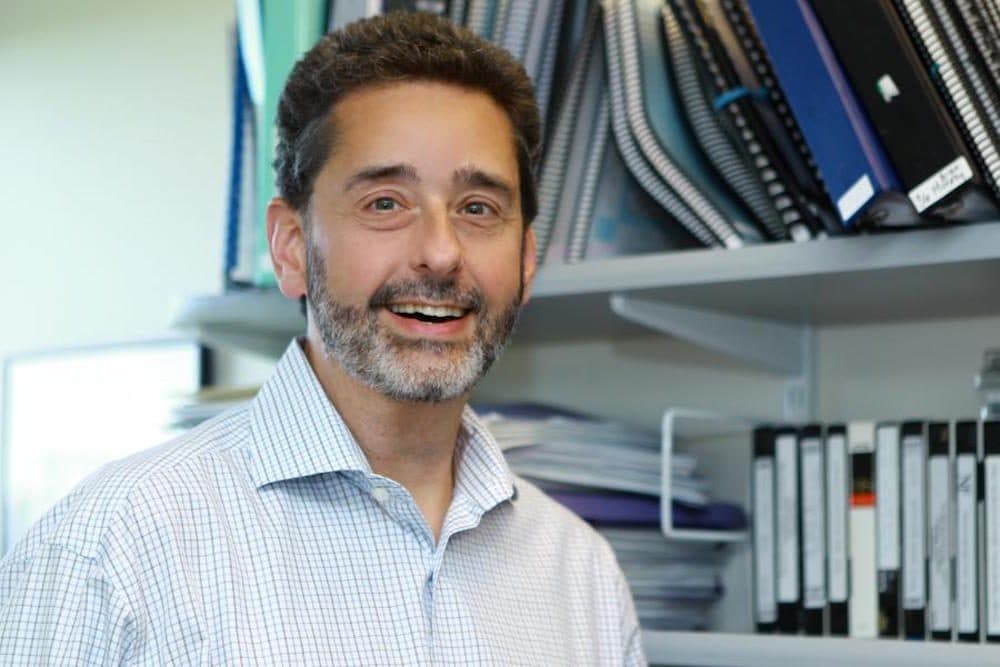 This article is more than 3 years old.
Thank you, Tim.
CommonHealth mourns the passing of professor Tim Edgar, a leading expert on health communication, a beloved mentor and teacher, and an extraordinarily generous spirit who died Jan. 2 after a car crash while on a public health mission in India. He was 59.
Among his many far more monumental accomplishments, he kindly advised us on WBUR's exercise podcast, "The Magic Pill," and even shared his own story of transforming his health by making small, step-by-step changes. Listen to him here.
Tim most recently taught health communication at Tufts University School of Medicine, after 15 years teaching and developing the field at Emerson College. From Emerson's obituary:
Communication Studies Professor Richard West said Edgar was one of the reasons he came to Emerson. His name was well known in academic circles, and for years, West had been teaching his own classes with a 1992 volume of essays on the various implications of the AIDS epidemic that Edgar had edited.

Edgar was talking and writing about the impact of HIV/AIDS, not just medically and biologically, but socially and psychologically, long before most other academics, West said. He also was a pioneer in the field of health communication in general, "and I would argue he was one of the first to put those two words together," he said.
Also from the Emerson obituary:
Cassandra Cote Grantham, MA '06, remembered Edgar as a tough professor who gave her and her classmates a strong theoretical base to undergird their health communication practice. He was also a supportive mentor who helped his students long after they left his classroom, she said.

Edgar was exacting and demanding, she said, but he kept a photo of Grantham and her graduate program classmates on his desk for years, and would email them almost weekly with job opportunities, interesting fellowships, and professional resources. When Grantham guest lectured at a university, Edgar helped her with her presentation.

"He cared about every single student [who] went through that program," said Grantham, now director of child health at MaineHealth in Portland, Maine.

Grantham said she last saw Edgar in early November, when they were in Denver for the annual meeting of the American Public Health Association (APHA). Edgar was getting an award and invited Grantham to the ceremony. He dedicated his award to the women in his life who hadn't gotten the recognition they deserved.

"It was beautiful, it was so lovely, and that's at the heart of who Tim was," she said. "He cared so much about people and social justice and equal access. It's just so interesting to win an award and not make it about yourself, to make it about the people who lifted you up."
From an announcement shared by colleagues:
A Professor of Public Health and Community Medicine at Tufts University School of Medicine, Tim was committed to work that could make a difference, that could make the world a better place. Tim had moved to Tufts University School of Medicine full time in July and was thriving in his work, in his love of baseball, in his friendships, in his love of travel, good food, wine, and good conversation.
It mentions Tim's seminal research on communicating about HIV and AIDS, and his work developing "a health communication tool used at CDC and around the globe." It adds: "He also led the evaluation team for the CDC's VERB™ campaign on physical activity, one of the largest health communication campaigns ever conducted in the U.S."
That VERB experience informed the invaluable counsel that Tim offered as "The Magic Pill" was taking shape. He steered the project away from becoming an audio version of our many "Why To Exercise Today" posts, and toward more powerful tactics to motivate people to move more, including an emphasis on rewards and removal of barriers.
An outpouring of messages on social media have emphasized Tim's generosity, his brilliance, his passion for his field. Also, his love of the Red Sox, music, food, wine, his friends and students.
One reads:
I am so devastated to hear this news. I just spoke to Tim the other day. He was so enthusiastic - motivated by his new job at Tufts, and so excited to be going to India to gain a deep understanding of the country, the culture, and how his work can make a difference. The news of Tim's passing is utterly tragic, not only because of the loss of a beautiful soul, but because of the loss of a soul that was so inspired to keep making a difference in the world.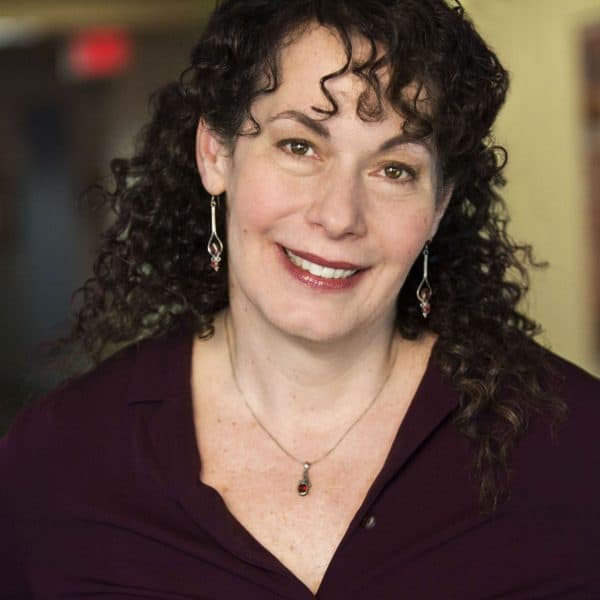 Carey Goldberg Editor, CommonHealth
Carey Goldberg is the editor of WBUR's CommonHealth section.