Reporter's Notebook: Moscow Déjà Vu As Grandmas Join March In Boston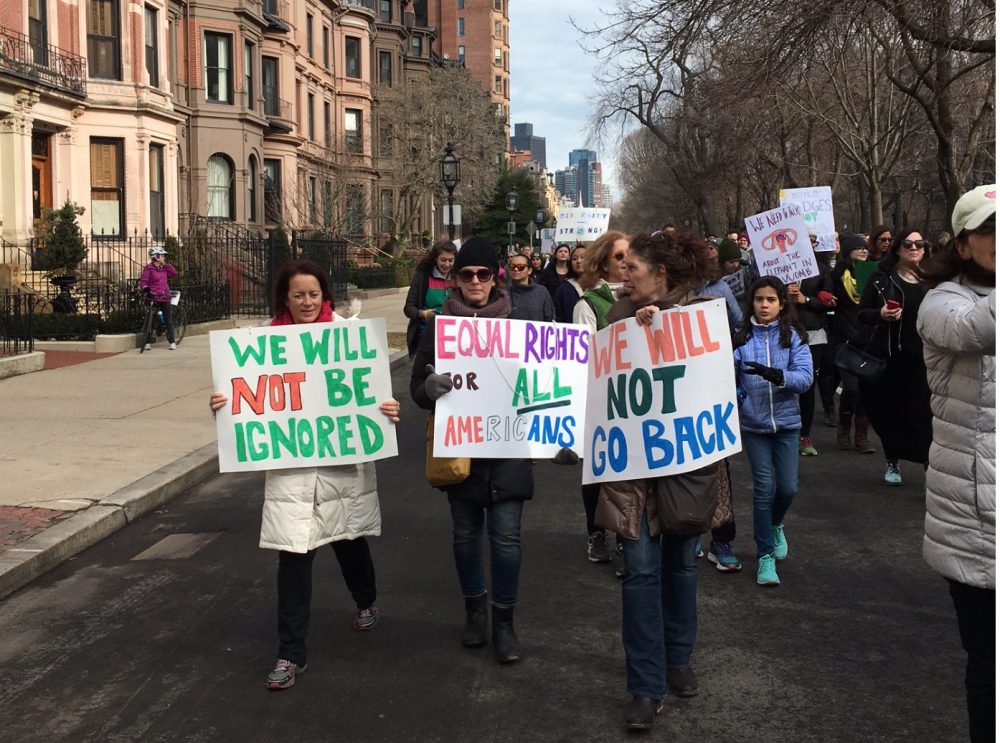 This article is more than 3 years old.
As I watched the first marchers stream down Commonwealth Avenue, I had a nagging sense of déjà vu.
I had never reported on anything like this before — the sea of pink hats, the sweeping array of issues and slogans on homemade signs — and yet something was familiar. The thrust of it, the underlying emotion.
And then I saw Katie Capron, of Portland, Maine carrying a sign that said, "We will not go back," and it hit me.
Moscow, 1991. Mikhail Gorbachev had been steadily moving the Soviet Union toward democratic reforms when suddenly a junta of reactionary Communists had staged a coup. The State Committee on the State of Emergency had taken over the Kremlin, pledging to undo all that Gorbachev had done.
With extraordinary courage, some Muscovites took to the streets to protest. My story for The Los Angeles Times began:
"Striding toward the Russian Federation government headquarters Tuesday in their orthopedic shoes and heavy sweaters, the two grandmothers declared that they were determined to save Russia from the clutches of 'the scum' who have seized power."

One of them, growing tearful, said, "It's terrible, what's happening. Those riffraff. What they've done to us for 73 years..."
Of course, President Trump's election was the opposite of a coup; it has been a peaceful transfer of power. But the underlying sentiment of the marchers seemed strikingly similar: We will not go back.
I asked Capron what exactly she meant to say with her sign: was she referring to going back to before President Obama, or farther?
She said she was concerned about all sorts of rights — women's rights, gay rights, civil rights — and about sliding back far beyond Obama "all the way to whenever we got the right to vote and slaves got released."
"I feel like we're on the precipice of sliding back, and we cannot. We will not," Capron said.
As a health reporter, I also particularly noticed the signs referring to President Trump's pledge to repeal Obamacare. One read, " Life is a pre-existing condition." Another read, "If health care dies, I die."
One of Trump's first acts in office was to issue an executive order to "ease the burdens" of Obamacare. How that order will play out is not yet clear. But if it means rolling back some of the more popular benefits of Obamacare — guaranteed coverage for pre-existing conditions, covered birth control, parental insurance through age 26 — it seems likely to trigger action on the part of this "won't go back" crowd.
I have seen grandmothers on the march before, and now I'm seeing them again. One sign at the Boston march warned Trump to watch out because "now you've pissed off Grandma." And another read simply, "This grandma is very mad."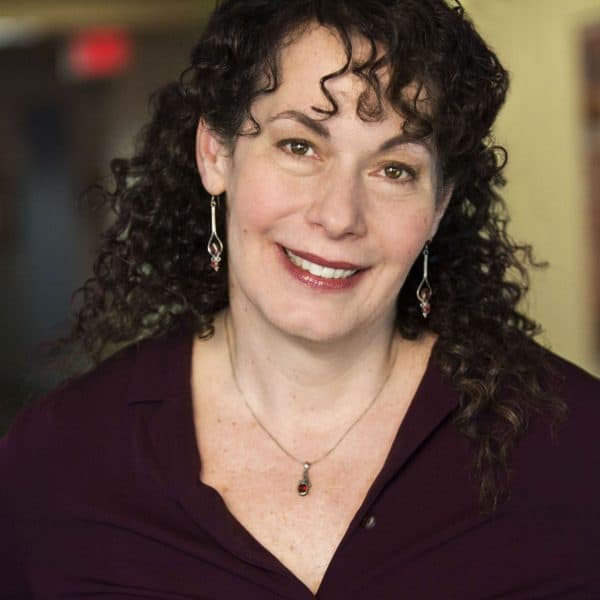 Carey Goldberg Editor, CommonHealth
Carey Goldberg is the editor of WBUR's CommonHealth section.