Union Nurses Are Back At Work At Tufts Medical Center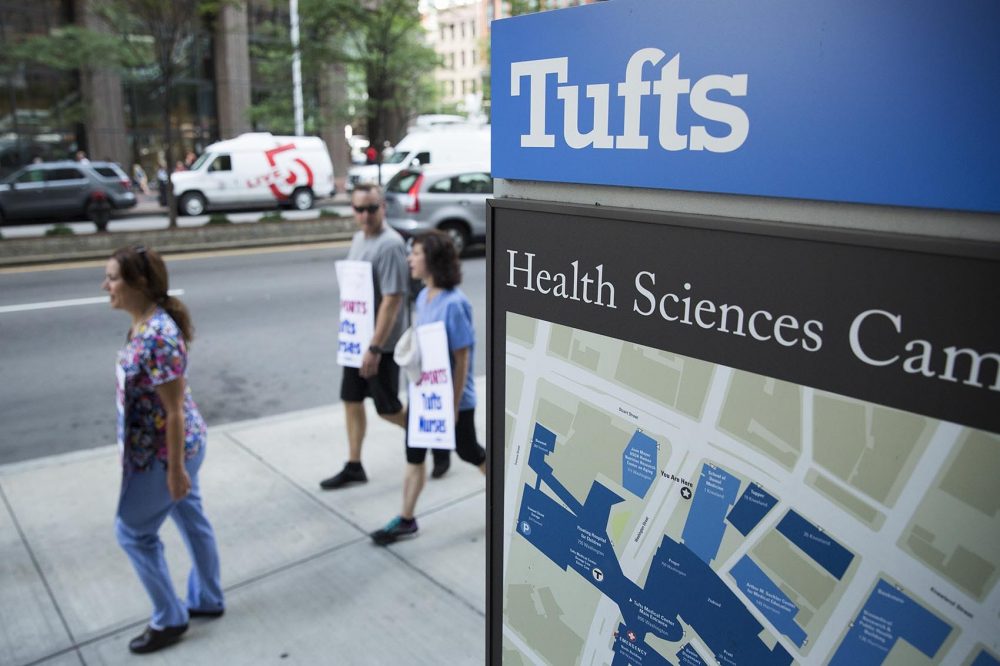 This article is more than 3 years old.
After five days off the job, union nurses at Tufts Medical Center in Boston were back at work Monday morning.
The nurses — more than 1,200 of them — staged a one-day strike on Wednesday, and then the hospital locked them out for four more days.
The hospital used replacement nurses over the five-day period.
"We feel very strongly about getting back to work and doing the job that we've been trained to do," said nurse Mary Havlicek Cornacchia.
Terry Hudson-Jinks, chief nursing officer for the hospital, said she hopes the tension of the job action isn't carried over.
"It doesn't need to add stress to the work world," she said. "Find the common purpose around the patient, is what we're saying."
The union nurses still do not have a contract. The union says there are three issues in dispute: wages, staffing and proposed pension changes. The hospital says the main sticking point is retirement benefits.
The Tufts nurses strike was the first in Boston in more than three decades.