Caution, Not Relief, In Mass. After Senate GOP Leaders Drop Health Care Bill
03:45
Play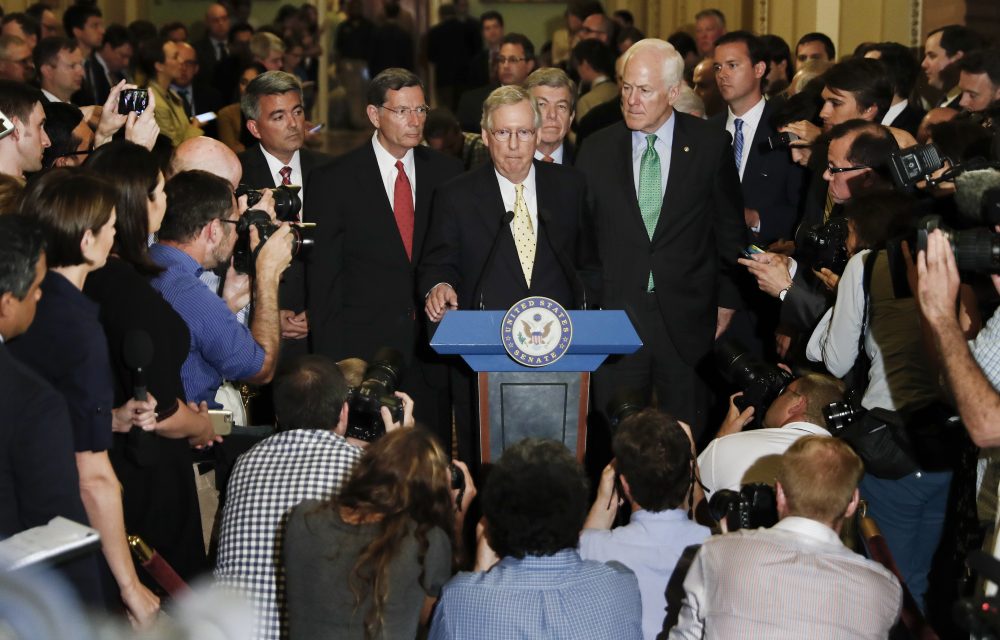 This article is more than 3 years old.
President Trump meets with Senate Republicans Wednesday to discuss the GOP's next move on health care. The Senate Republican plan died on Monday night, and an attempt to repeal the Affordable Care Act without a replacement appears headed toward failure.
The news is reverberating across Massachusetts, but there is no sense the debate is over or that everything will be fine.
Anxieties Over Uncertainty
For some, the upshot — that Senate Republicans do not have the votes to repeal or replace Obamacare — spells relief for children, grandparents and residents across Massachusetts who have a disability and depend on Medicaid. But few are celebrating.
"I don't feel any sense of champagne being uncorked anywhere," said Bill Henning, executive director of the Boston Center for Independent Living. "People are rightfully very cautious at this point."
"I don't feel any sense of champagne being uncorked anywhere. People are rightfully very cautious at this point."

Bill Henning, Boston Center for Independent Living
Henning, whose center helps more than 4,000 children and adults with disabilities, says his clients and those in disability networks across the country are wary. They had written letters, made phone calls and organized rallies to stop the House health care bill, the American Health Care Act (AHCA). It was pulled, but then revised and eventually passed. Henning says the fear is that the same thing will happen in the Senate or that Medicaid cuts will be approved through the budget.
"There's a real determined effort to reduce spending on Medicaid," Henning said. "There's a lot at stake here."
Henning's colleague, Dennis Heaphy, illustrates the stakes. Heaphy, 55, is a quadriplegic. Medicaid covers the eight or so hours a home health aide spends with Heaphy every day: helping him in and out of bed, feeding him, assisting with the activities of daily living. Heaphy says without these aides he'd be left in bed most of the day or forced into an institution.
Even though the threat of substantial Medicaid changes seems dead for the moment, it has triggered some deep, raw feelings for Heaphy, a disability rights advocate.
"We're so angry," Heaphy says of himself and friends. "We're here. We've been living in the community for 40 years. And you're not going to put us back in the box."
Uncertainty about what's next on Capitol Hill is stoking anxiety for many who work in or depend on health care.
At the Brockton Neighborhood Health Center, CEO Sue Joss says she just approved a budget based on a bunch of unknowns, including: what's happening with Obamacare, whether a separate bill that funds coverage for children (SCHIP) will be renewed in two months, and the fate of legislation that funds health centers all around the country.
"It may be difficult for anything to get through, even something that has bipartisan support, such as health centers," Joss said.
At Boston Medical Center, CEO Kate Walsh was up at 5 a.m. Tuesday morning to update a presentation with the latest Senate health care news. But Walsh said she was happy to make the changes.
"Every time this bill gets delayed is a good day for American health care," Walsh said.
With the future unsettled, Walsh urges her staff to focus on a larger goal: spending less while delivering better care.
"If you start to think about what will happen to the Medicaid expansion population in 2020, you get a little bit paralyzed," Walsh said. "So we have said, 'no matter what happens, this is the right work to be doing for our patients so we're going to continue to do it.' "
Gov. Charlie Baker, who opposed the Senate health care bill, declined to say if he's relieved to see it fail. Baker did say debate about how to fix Obamacare should continue.
"I don't think this means everyone should just take their ball and go home and forget about health care. There's still a lot of things they need to work on," the governor said.
Baker plans to ask the Trump administration to let Massachusetts waive some Obamacare rules. The goal is to direct workers who moved off their employer plan onto Medicaid back onto the company's dime.
"I don't think this means everyone should just take their ball and go home and forget about health care. There's still a lot of things they need to work on."

Gov. Charlie Baker
Josh Archambault, senior fellow at the Pioneer Institute, says the state should do that and take other steps to trim Medicaid spending as well.
"It's unsustainable whether the federal government passes what they're debating or not," Archambault said. "We should be a leader in rethinking how we deliver Medicaid. And part of that is getting as many people back into employer-based insurance as possible."
But there are concerns about how the turmoil in Washington will affect insurance rates.
"Now is the time for our elected leaders to come together in a bipartisan spirit to improve the Affordable Care Act by stabilizing insurance markets in the short term, while working toward permanent solutions that will achieve our shared goal of a high-quality, affordable and stable health care system," said Blue Cross Blue Shield of Massachusetts CEO Andrew Dreyfus.
This segment aired on July 19, 2017.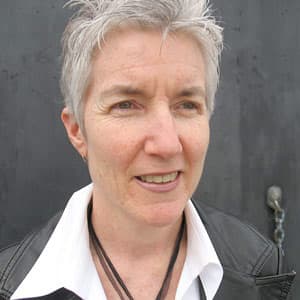 Martha Bebinger Reporter
Martha Bebinger covers health care and other general assignments for WBUR.