Why More Pediatricians Don't Have Separate Waiting Rooms For Sick And Well Kids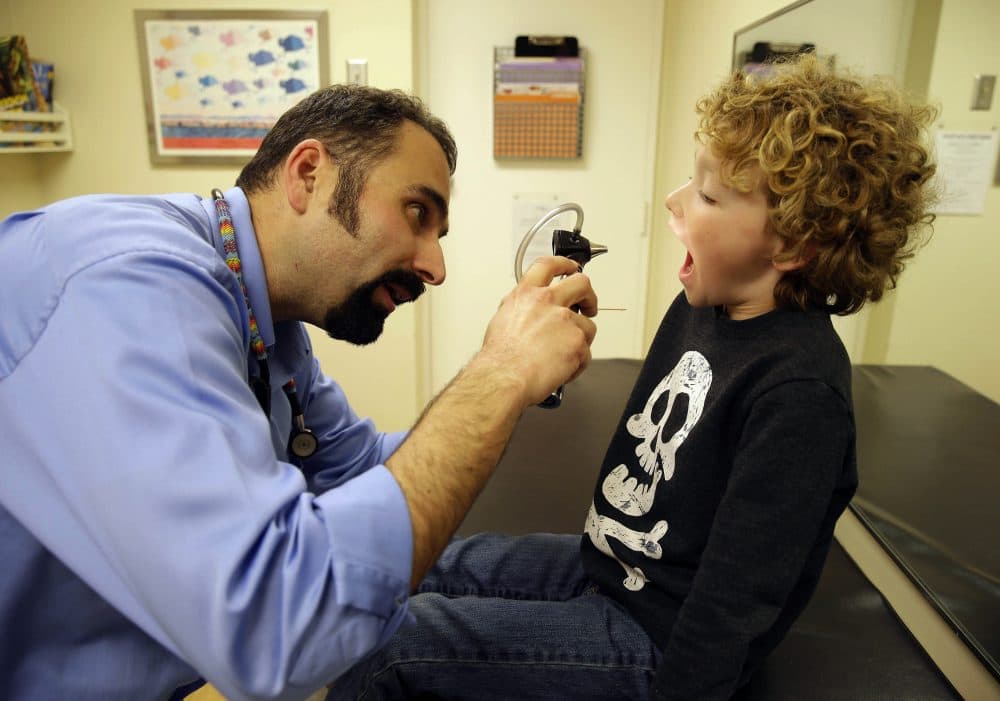 This article is more than 3 years old.
May I begin with an unsubstantiated parental rant? I know it's typical for little kids to catch several viruses a year. And I know I can't prove that my kids caught some of their childhood germs at the doctor's office.
But for years I've observed a definite pattern that makes me dread the waiting room and slather them with extra Purell when I bring them in for check-ups or vaccines. Several times, they've started coughing and spiking fevers two or three days afterward, prompting me to wonder aloud repeatedly why, oh why, our beloved pediatrician does not have a separate waiting room for well children.
Now, the question of separate waiting rooms is addressed in new recommendations out this week from the American Academy of Pediatrics (AAP) on what pediatricians' offices should do to prevent and control infections. Or rather, it's mentioned without being addressed to my paranoid satisfaction.
The new recommendations emphasize hand-washing. "Hand hygiene is the single most important act you can do to prevent transmission of infection," said professor Mobeen Rathore, the lead co-author of the new guidelines. They offer pages and pages of other helpful office guidelines: Avoid plush and furry toys, which can be hard to disinfect. Teach cough etiquette. Offer cloth masks.
But on my own bugaboo, the separate waiting room, the guidelines say that contact between contagious and well children should be "minimized," but do not explicitly endorse separate waiting rooms. Rather, they recommend that waiting rooms be designed to minimize spreading germs; that offices prevent crowding; that wait times be kept short.
Granted, some offices already offer separate waiting room. For others, it would present huge logistical challenges. But still, I wondered, why does a document that lays out the many ways germs can spread, from door handles to air, fail to endorse the idea?
Not enough proof, it seems: "Infected children who are symptomatic should be segregated from well children as quickly as possible," the recommendations say. "However, no research documents the need for or benefit of separate waiting areas for well and ill children."
How can that be? I asked Dr. Ben Kruskal, chief of infectious disease and travel medicine at Atrius Health: Is it because no research has been done, or because the research did not support the idea?
The pivotal study on the issue, Kruskal said, was done in 1985, and "very straightforwardly picked a bunch of kids who were coming in for well visits, into a large pediatric practice that had a single waiting room, and looked at the risk of illness starting within a week, and compared them to a group of kids from the same practice who had not come in during that time period, and found no difference in illness rates."
It was a well-done study, he said, but the obvious limitation is that it was done in only one setting. So there could be factors specific to that office — like the size of the waiting room, the air circulation, the practice of cleaning the toys — that skewed it.
The study that should be done, Kruskal said, would look at essentially the same thing but in a variety of different settings, including practices that have separate sick and well waiting rooms. It would "involve considerable effort and expense," he said, "but I think it's worth doing."
So do I, needless to say. As it is, Kruskal has the sense that a "substantial minority" of pediatricians' offices have separate waiting rooms. "I think many practices would love to do it but it is a real logistical challenge," he said.
For parents, meanwhile, the AAP recommendations emphasize that if you suspect your ill child may be contagious, it's important to let the doctor's office know early on, both on the phone and when you come in.
That's especially important with highly contagious germs like measles or whooping cough. The patient can then be whisked into an exam room or even "evaluated in the patient's vehicle in the parking area," the recommendations say.
Drive-through pediatrics! Note to new practices: I've heard of drive-through flu vaccines, but how about more backseat sick-kid exams? That would be quite a draw for paranoid parents like me...
Readers, thoughts? Experiences? Should I just chill and accept that childhood is basically one bug after another?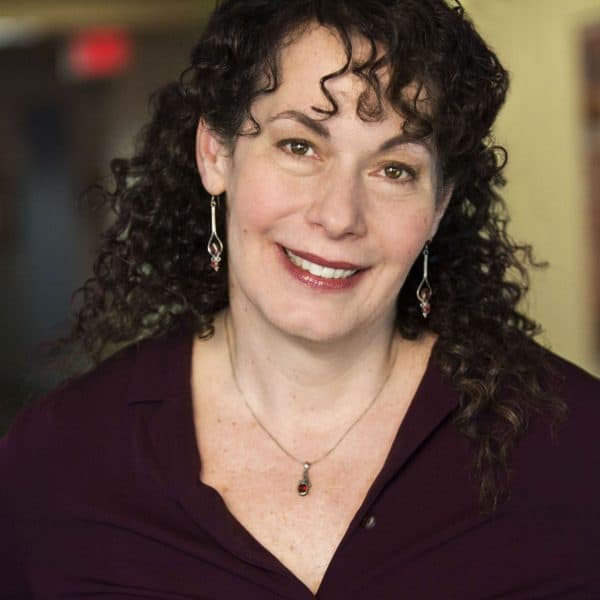 Carey Goldberg Editor, CommonHealth
Carey Goldberg is the editor of WBUR's CommonHealth section.